As anyone with hair long enough to be tied up will know, one of the hidden annoyances of exercising is planning your hair wash days around your workouts.
Whether it's trying to look Zoom-ready after an early morning run, or finding a way to hide your post-spinning frizz on a nice meal out, finding the balance between keeping fit and keeping glam can be a struggle – albeit a petty one!
With more of us hitting the gym at this time of year, be it at home or in a physical gym, you can never have too many tips for minding your hair after a tough session, so Megan O'Donoghue of Brown Sugar salon in Dublin shared her tips with RTÉ Lifestyle.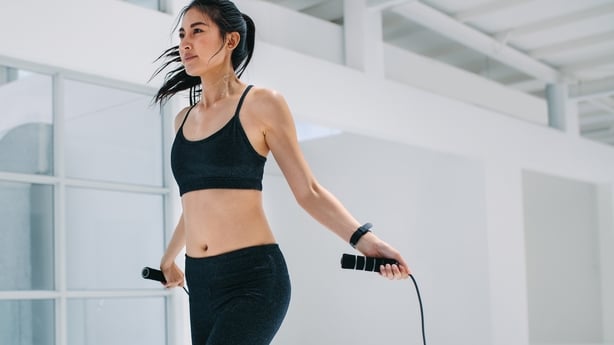 She says her main go-to gym hairstyle is "a ponytail or a bun", confirming our suspicion that it's just not feasible to workout with your hair down.
"After the gym take down your hair and allow it naturally dry after sweating for a few minutes", she says. As for the Internet hack of blow drying your hair dry after a workout, she doesn't buy it: "I wouldn't blow dry with heat it's unnecessary heat on the hair. If you don't have time to let it naturally dry, dry with hairdryer on cold."
To help soak up that oil and sweat and give your hair some bounce, she recommends "dry shampoo, a texturising spray or a powder dust product into the roots". Her best tip is "to spray dry shampoo into the roots before going to the gym".
To get the most out of your wash days, she suggests experimenting with styles, particularly a slick ponytail. "I take advantage of the greasy hair and use a wet gel product for that slick ponytail look. Plaits if you can plait your own hair. A neat bun, use hairspray for the fly away hairs."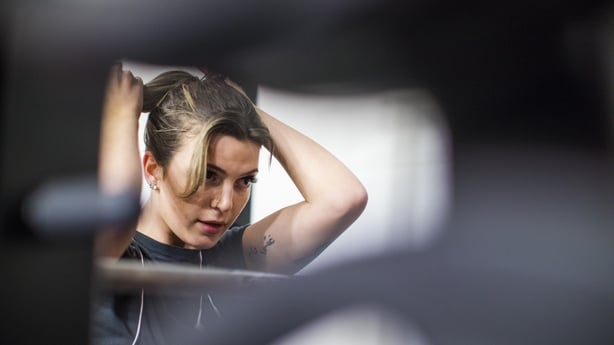 As for how long you can go without washing your hair between sessions, that naturally depends on each individual's scalp and lifestyle. Megan says: "If you are going to the gym four times or more, I would wash your hair a minimum of twice a week."
She adds: "You don't have to wash your hair straight after the gym, but you do need to make sure you're not letting your scalp get irritated from build-up.
"The other side of it, don't wash your hair everyday as you are drying your hair out. To also get the most time out of washes, I cannot stress enough how important professional shampoo and conditioner is. Ask your stylist in salon what shampoo and conditioner is best suited for your hair and lifestyle."