Prepare to be amazed as 40 teams of post-primary students take everyday junk to new heights in the Junk Kouture Grand Final Powered by RTÉ airing on 9th December at 7pm on RTÉ2 and the RTÉ Player.
Whether it's a headpiece made from a lampshade, a dress made from chestnuts, or even a design made from pea shells, there is no shortage of originality as the recycled fashion contest makes its return to TV screens for a second year running, in a re-designed format due to Covid-19.
In true Junk Kouture style, the 2021 finalists will have to impress a star-studded panel of judges who know a little bit about thinking outside the box when it comes to creativity, design and performance.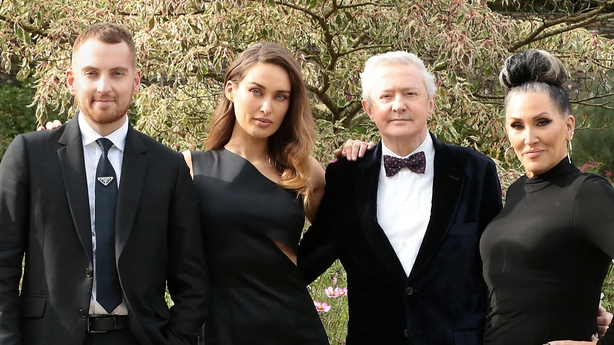 New judge Roz Purcell will join Michelle Visage, Louis Walsh and former winner Stephen McLaughlin as well as technical judges, Head of Department of Fine Art and Education in Limerick School of Art and Design, Dr. Tracy Fahey and Programme Director for Fashion Design at Griffith College, Jane Leavy.
Ahead of the big event, we caught up with Roz Purcell to discuss the competition and her love for sustainable style.
As someone who has worked in various parts of the fashion industry over the years, how does it feel to be in the position of judge?
I feel like I have a huge responsibility as I know how much work goes into every element of a design and putting on a performance. I think it's really important that we make every student feel comfortable and valued while showcasing their designs and they know even as judges we're rooting for them all.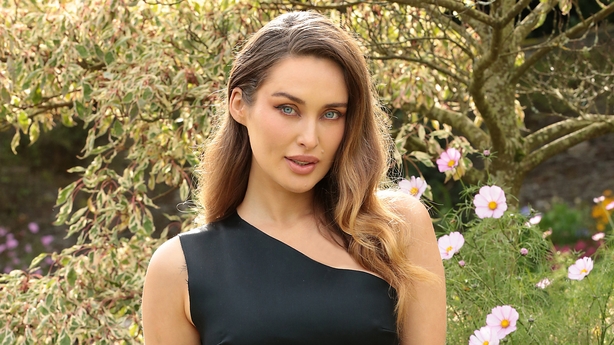 With so many incredible designs on offer, how do you make the tough calls? Do you lean on the other judges for help or try to stick with your own views?
I do think it's really important to rely on the other judges to add value in their area of expertise. Stephen, for example, as a designer has such an insight to pattern work, fittings and technicality that may allow us to see a design in a new light. Likewise, Michelle and Louis add so much to the panel on the search for our Junk Kouture winner 2021 by identifying that show stopper design and performance. So I think collectively we all bring something to the table and each component coming together gives us the answer of who is the winner.
As someone who advocates for slow fashion, how does it feel to watch the ingenuity and creativity of so many young Irish people?
It's great. What a fun way for students to re-use, upcycle and create. The show is a new approach to solving part of the problem that doesn't have fear at the forefront but innovation with a hint of competitiveness. I think the other big thing to mention is it's a fantastic competition for students who excel creatively who perhaps don't get a chance to showcase their talents aside from art class. I wish I had JK when I was in school!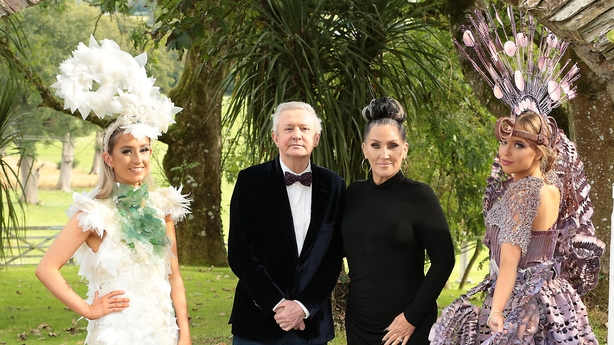 What are you looking for in a winning design?
I really love the backstory of a design, why the students chose that material, how they were inspired to create their design. Of course I would also love to find someone who really pushes the boundaries and uses materials that either haven't been used before or done in that way.
Are there looks from previous years that stood out for you?
One that stood out to me last year was Laochra Gael, which was made by students from Limerick who had a huge passion for hurling. Their design didn't use any glue at all, it was made from over 100metres of metal banding, leather offcuts and also old bottle tops that they got from local pubs. They combined their love of the sport with an interest in history with the finished look having a Roman gladiator feel to it, which was a nice nod to the battle that takes place on the hurling pitch too!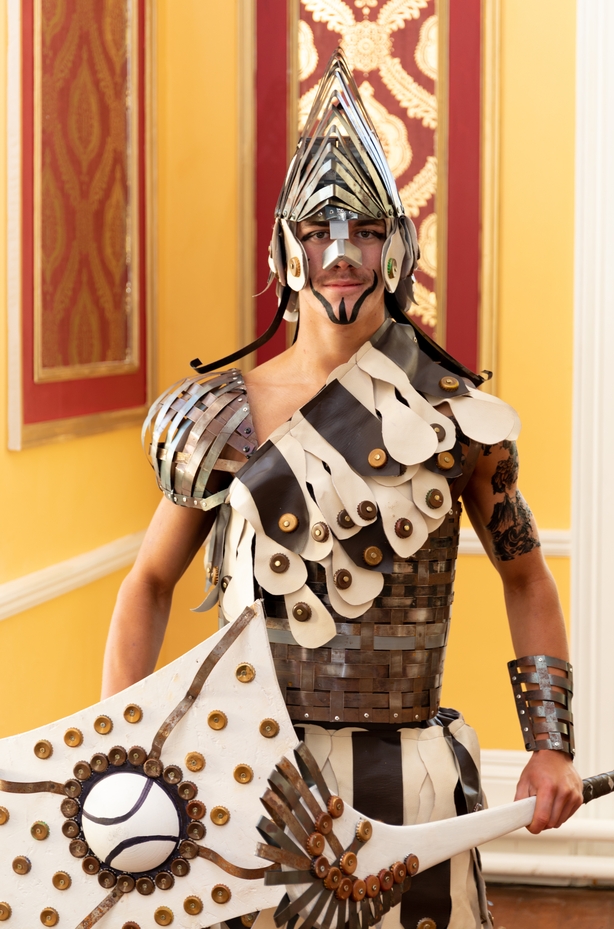 As someone who shops second hand, what are your top tips for others trying to do the same?
Firstly, I don't exclusively shop one way. But one thing I do is question every purchase whether it be new or old - do I need this, will I wear this a lot, will I care for this garment? I'm conscious of everything I buy, clothes, tech, household items, make-up. I find the best way to stay most accountable to this is to just take time to consider the item you want before clicking buy. That's not something I did overnight by the way, it took a good bit of time to change my habits and not feel like I needed to keep up with the ever changing trends.
What's your proudest revamp / best second-hand buy?
I find event/red carpet dresses are items that just don't get enough wear. I try to re-wear or upcycle or borrow any dresses for events. One lovely black dress I got on sale ( was €2,200 down to €260). I have got so much wear out of by slightly altering it every time.
My most recent renovation can be seen below.
We need your consent to load this Instagram contentWe use Instagram to manage extra content that can set cookies on your device and collect data about your activity. Please review their details and accept them to load the content.Manage Preferences
Do you see a change in Ireland when it comes to slow fashion? What changes do you hope to see going forward?
I think I follow a majority of conscious shoppers online that popularise the notion that there is no need to have a new outfit every post, so I probably live in a little bit of a bubble to answer this rather wide question. But what I would say to people is if you love a brand ask them to use recycled materials, if you love a shop ask them to source Irish brands, if you love to keep up to date with trends remember they always come back around so treat what you have with care and re-wear!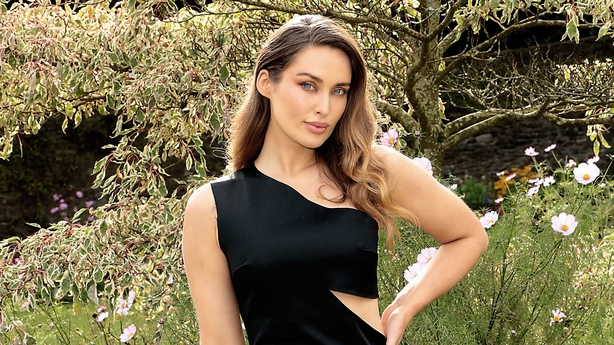 Junk Kouture 2021
On the night, the overall winner of Junk Kouture 2021 will be announced live on television as well as the five regional winners. Then it will be over to the Junk Kouture After Party on the Junk Kouture YouTube channel at 8pm, also presented by RTÉ 2FM's Laura Fox and Emma Power alongside Órla and Sean, as they catch up with the judges and winning students and the remainder of the awards are presented including two Glamour awards, Creative for a Cause award, Finishing Touches award, Best Performance award, the Most Unusual Material award plus Teacher of the Year award.
Have your say
Viewers at home will also have the chance to have their say and vote for their favourites with the RTÉ 2FM Audience Award. They can vote online on RTE.ie from 9th - 19th December with the winner announced on RTÉ 2FM on Monday 20th December.
Watch the Junk Kouture Grand Final 2021 on Thursday 9th December at 7pm on RTÉ2 and RTÉ Player.