Once October hits, it is officially Autumn; the countdown to Halloween commences and the hint of Christmas is just around the corner. However, it is not quite blanket weather yet and just like our wardrobes our beauty routine needs to adjust to suit the new season.
Thankfully, with increasing importance played on including SPF as part of our all-year-round beauty routine, some of your summer saviours can carry over with a little extra help from other friends.
These top seven beauty products will ease you gently into the new season, provide the extra nourishment needed and help reduce any of the damage caused during the summer months.

Hyperpigmentation
Hyperpigmentation is one of summer's most annoying side effects that can linger for months if not treated. Caused by an increase in melanin and most influenced by hormonal changes such as pregnancy and sun damage, hyperpigmentation can cause dark spots on the forehead and cheek bones.
Thankfully, over the years, hyperpigmentation has become a focus for a number of beauty brands seeking to redress the unwanted skin damage.
Luxurious organic brand, Eminence's Bright Skin Liquorice Root Exfoliating Peel was created to counterbalance the effect of uneven pigmentation. Its lactic and mandelic acids exfoliate dead skin cells while the liquorice root and natural Hydroquinone alternative from African potato and tara tree brighten the appearance of dark spots and uneven skin tones.
A huge fan of this brand and also a frequent sufferer from hyperpigmentation during the summer months, this is my first port of call when the problem arises. Use three times a week for best effect and your summer beauty hangover will be a thing of the past.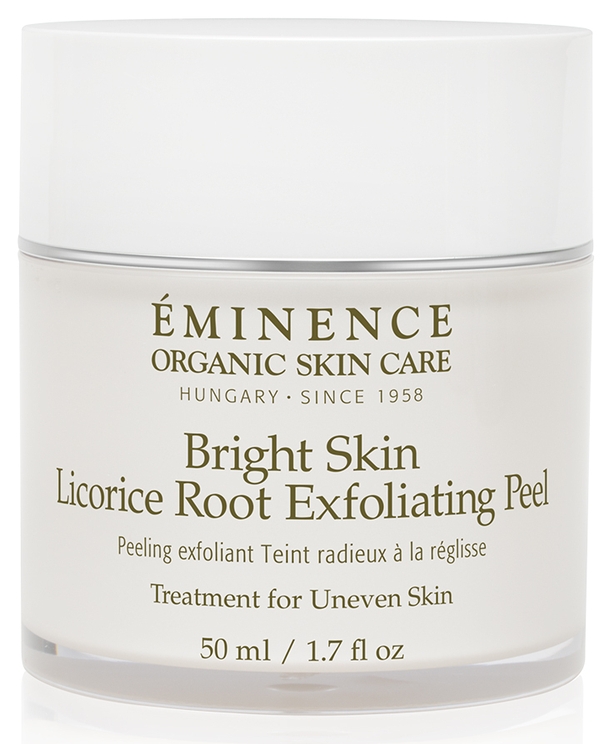 Priced at €58 and available at www.eminence.ie and The Wicklow Street Clinic


Lips
Kiehl's have recently launched a Butterstick Lip Treatment collection, featuring a range of clear and sheer hues designed to protect and hydrate the lips with SPF25 protection. Lips are often one of the most ignored areas of the body during the summer and with 3x less melanin than regular skin, lips are more sensitive to sun damage and can become dehydrated, dry and discoloured.
Autumn is the ideal time to not only repair whatever damage the summer months have caused but also to prep your lips in advance of winter when lips can become even more exposed to the elements causing further dehydration and chapping.
But who says protection should come without a little style? The new collection features refreshing hues of peony, berry, rose, petal and clear, all made from nourishing coconut oil and antioxidant lemon butter for extra nourishment and protection.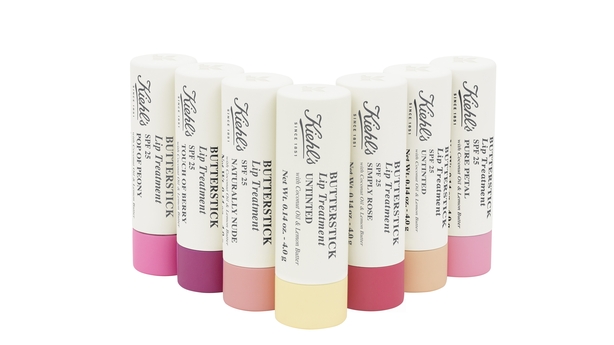 Butterstick Lip Treatment, €22.50, available at Kiehls and Look Fantastic


Moisturiser Base
YSL have recently launched their ultimate defence against UV damage and external skin aggressors such as pollution. Claiming a lighter than air feel that makes your skin breathe, the Airthin UV Defender combines citrus peel from the YSL Beauty Ourika Gardens in Morocco and Pure Niacinamide renowned for strengthening the skin barrier to lessen the impact on wrinkles and skin pigmentation.
The translucent texture creates a much lighter, breathable complexion making it the ideal transitional product that lifts your makeup and helps the skin shine.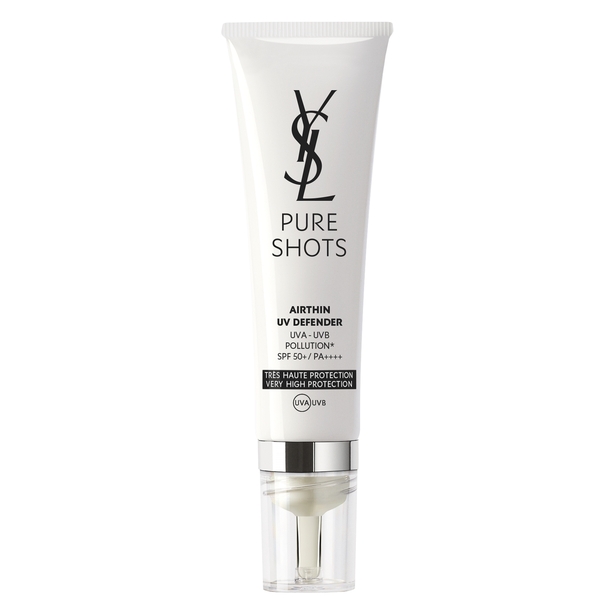 YSL Pure Shots Airthin UV Defender, €48, available at www.brownthomas.com
Eyes
Unfortunately, one of the downsides to transitioning from season to season is the havoc it can play on your eyes. Less daylight can pale our skin and make dark circles and puffiness more prevalent, not to mention the lack of vitamin D which exacerbates the problem.
Thankfully, The Ordinary Caffeine Solution 5% + EGCG 30m was created with this in mind. Hailed as (one of the many) cult products from their range, this product specifically focuses on reducing inflammation, puffiness and reducing dark circles due to its 5% caffeine solution that breaks down excessive fat accumulations. Use twice a day for best effect.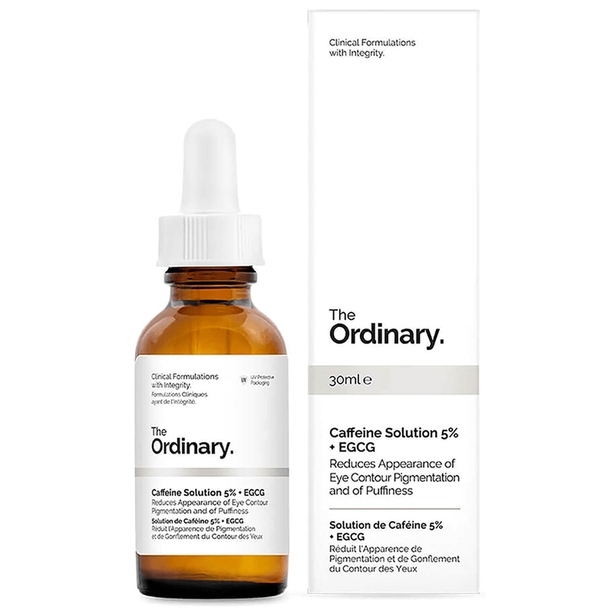 The Ordinary Caffeine Solution 5% + EGCG 30ml, €5.55 at www.beautyfeatures.ie

Foundation
One of the more positive effects of the lockdown was that we had the rare opportunity to wear less makeup and let our skin shine and thrive. Now, with offices reopening, foundation is becoming part of our daily beauty routine again, but it is important to not to go backwards, to never mask our natural beauty again and to continue to let our skin be our focus.
Don't immediately run back to your trusted pre-lockdown foundation, remember you have changed, and your skin has too. Look for foundations that help cover imperfections but ultimately let your skin do the talking.
Your Skin But Better CC+ Cream with SPF 50+ from IT Cosmetics, features a host of hydrating ingredients from glycerin, to aloe root extract and flower water, giving all the benefits of a skincare product with coverage. Its factor 50 will also help prevent sun damage, yes this can happen all year round and Autumn sun can do as much damage as summer sun as we are less inclined to add factor when we leave the house.
Despite its high factor grade, one of the highest in the makeup range, the foundation never cakes or degrades throughout the day, resulting in the creamiest of complexions.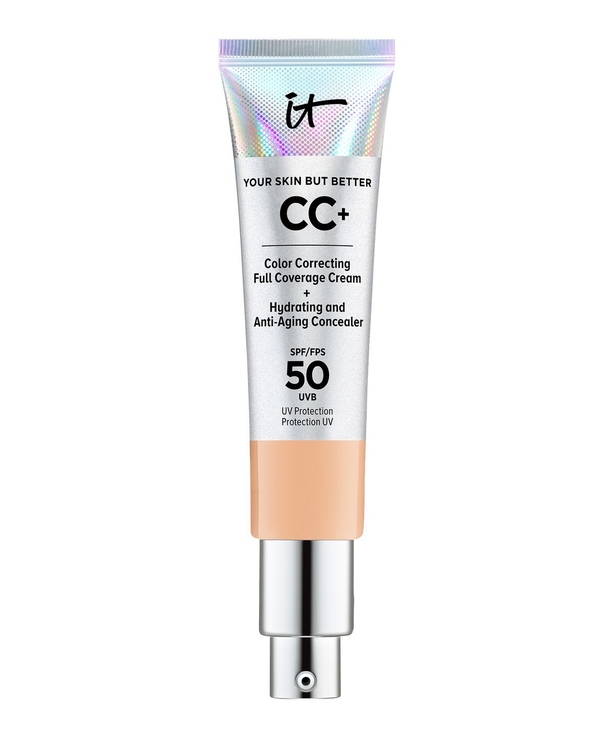 Priced at €39.90 and available from www.brownthomas.com

Hair
A personal favourite of mine, Italian hair care brand, Alfaparf's newest range, Semi Di Lino Smooth was created to tame and smooth unruly locks caused by humidity and atmospheric changes. Summer as we know has the ability to not only strip all moisture from the hair and cause unruly frizz due to seasonal humidity.
The new range was created to counteract that damage, give your hair all the necessary ingredients to not only repair but also protect against our daily stresses and pollutants while the flaxseed extract will give all the shine you need.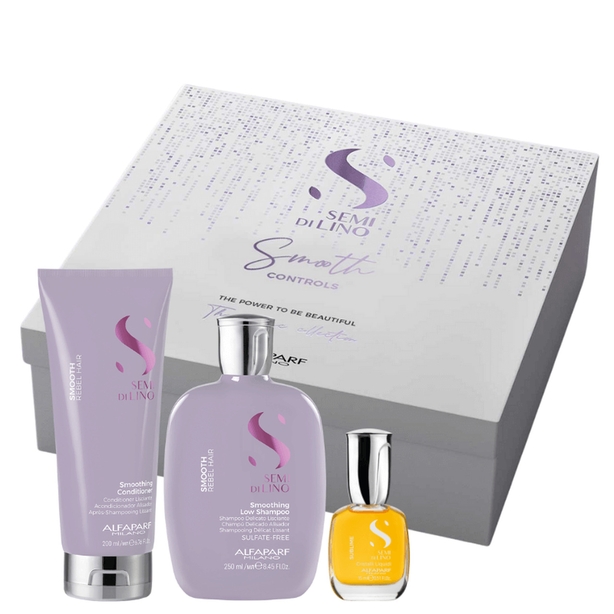 For more information, see www.beautyfeatures.ie
Overnight Mask
We know sleep is essential to how our skin looks, but an overnight mask that heals the skin while we sleep gives a little helping hand, making overnight masks an essential must-have item in anyone's beauty arsenal, especially when we are in prep mode for harsher climes.
Origin's overnight mask is packed with hyaluronic acid and avocado oil creating the most moisture-ific experience for the skin while hydrating it with special agents such as mineral-rich Swiss glacier water and Japanese seaweed that protects from future dehydration . The result, super soft, super rich supple skin that lasts for up to 72 hours.#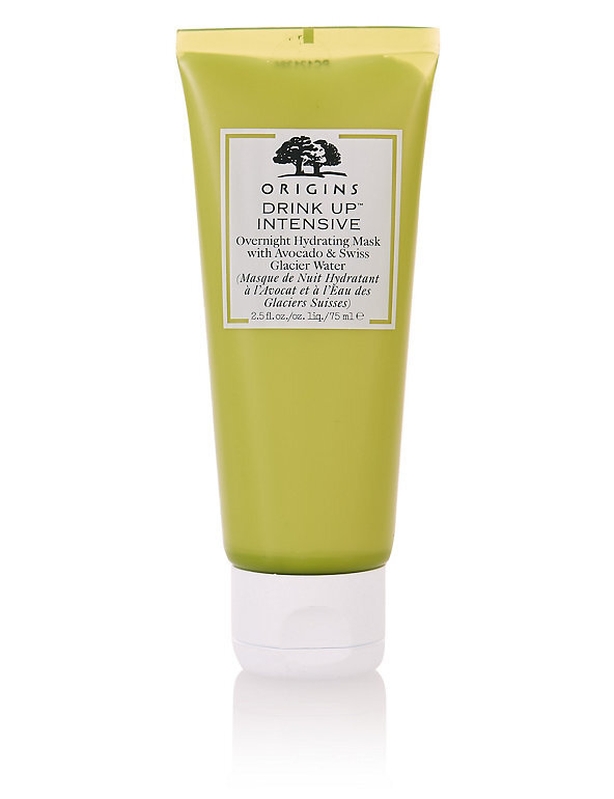 Priced at €24, and available from www.marksandspencer.com