Leading the charge on incredibly glam sustainability, and now in its 10th year, Junk Kouture has been challenging post-primary school students across the country to create high-end designs from, well, junk!
Incorporating elements of environmental sustainability, fashion, art, design, and engineering, the eco-friendly competition annually showcases aspiring designers aged 12 – 18-years from across Ireland as they rise to the challenge to create wearable fashion - the golden rule being that everything used must be 100% recycled.
Now, the contest is going one step further.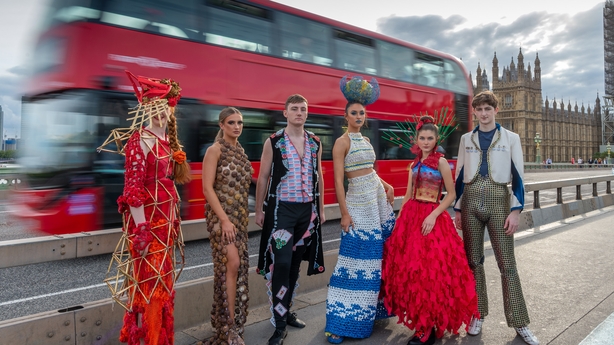 After 10 years of empowering a 100,000-strong community to create high-end couture from everyday rubbish in Ireland, the competition is launching in London, New York the UAE, Milan and Paris all this month.
To celebrate the launch in style, a selection of some of the most remarkable Junk Kouture designs created by Irish students over the last decade are appearing at some of the world's most iconic locations including the City of London, the Eiffel Tower and the Empire State Building.
In addition, these photos will also appearing at some of the world's most prestigious events and conferences such as Climate Week NYC and YMS London.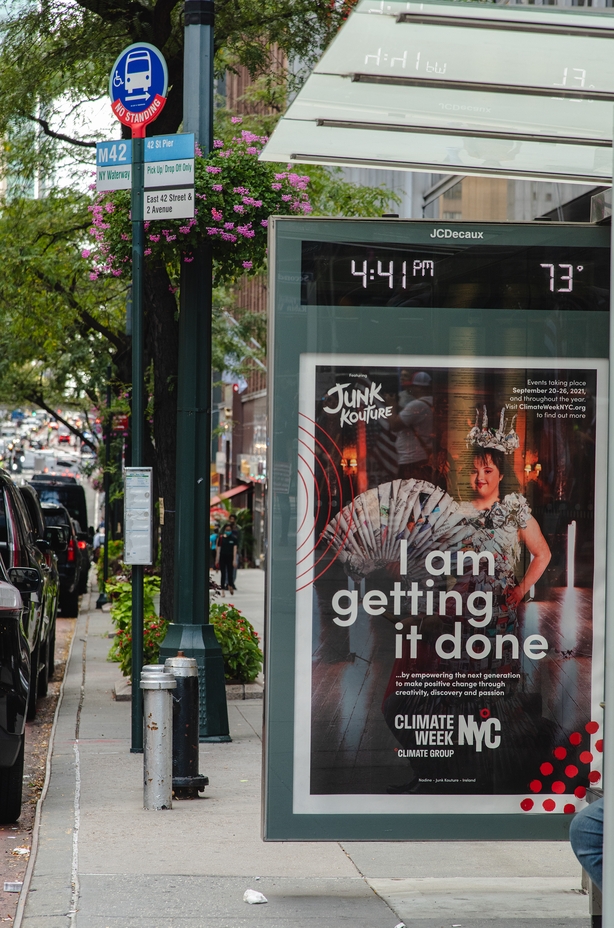 One of the stand out stars of the campaign is Nadine Maguire, who has been unveiled as the face of a Climate Week NYC poster campaign.
The Cavan woman can be seen modelling her Junk Kouture design 'Paper Doll' across billboards, screens and bus stops throughout New York City this week as she has been selected as the face for Climate Week NYC's Getting It Done campaign.
Nadine first modelled her 'Paper Doll' creation during the first ever televised Junk Kouture final broadcast on RTÉ earlier this year.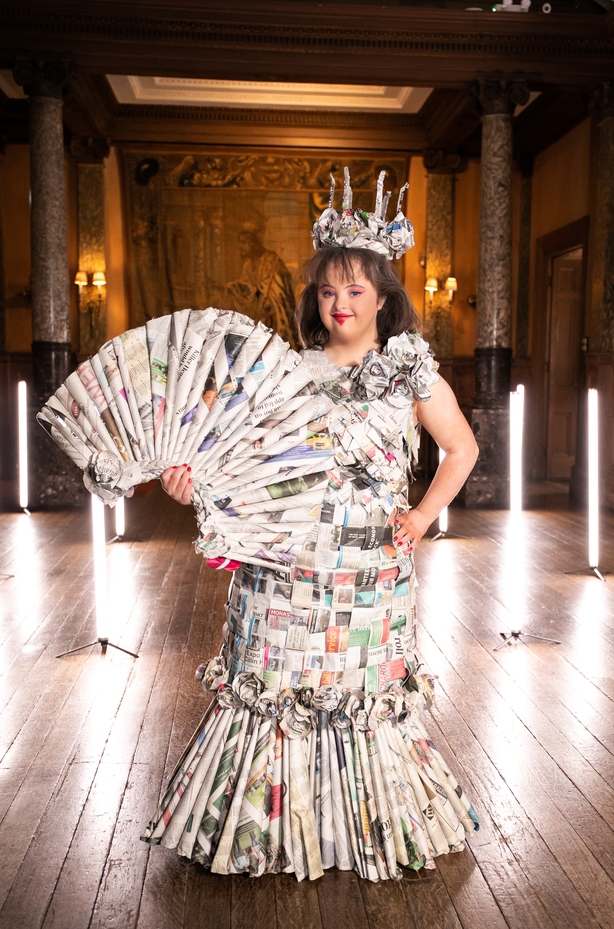 With schools from each of the five new locations already committed to the competition, the international programme will see Junk Kouture introducing finals across the globe ahead of hosting the first ever Junk Kouture World Final later in 2022.
Here in Ireland, Junk Kouture are calling on budding designers to sign up for the 2022 competition so, if you're interested, be sure to sign up soon!
For more information on taking part, download the Junk Kouture app or visit www.junkkouture.com.