Kate Demolder explores the pressure for women to tweak, edit and filter themselves to perfection online, and whether this constitutes freedom and agency, or coercion and image policing.
When Barbra Streisand sued a photographer for $10m in 2003 for posting pictures of her Malibu home online, she unwittingly produced a phenomenon that was as much a runaway hit as her songs: the Streisand Effect.
Named after the singer, it's a cultural phenomenon where an attempt to suppress a subject – houses, rumours of plastic surgery, an affair – attracts more attention to it, than if it had been left to exist without comment.
We see it practically week after week on social media and even in the news. Just look to 36-year-old Khloe Kardashian, who fell victim to its grasp by way of an unedited photo of herself that was uploaded last month.
We need your consent to load this Instagram contentWe use Instagram to manage extra content that can set cookies on your device and collect data about your activity. Please review their details and accept them to load the content.Manage Preferences
An unedited photo of the mother-of-one made its way onto the internet by accident, or so the story goes, only for her team to take over, scrubbing the internet of its presentational remains. But not before it opened the flood gates on the discussion around women, body image and the right to control their own images online.
The colour-edited photo was taken of Khloe during a private family gathering and posted to social media without permission by mistake by an assistant, so says Tracy Romulus, chief marketing officer for KKW Brands, told Page Six.
"Khloe looks beautiful but it is within the right of the copyright owner to not want an image not intended to be published taken down."
Khloe, indeed, looks beautiful in most everything she does. Despite an adolescence dogged with comments surrounding her appearance, Khloe had set out to do what is asked of her by the general public – look perfect.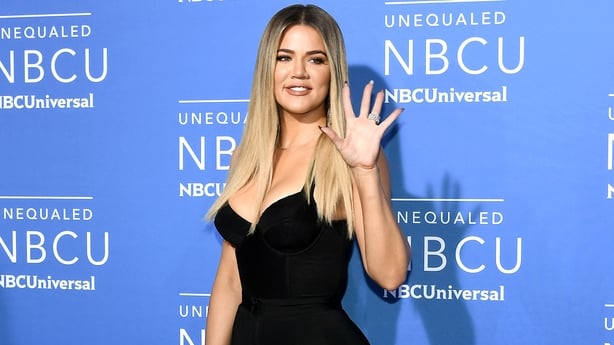 In the unedited picture, Kardashian smiles sweetly at the camera, looking toned and refreshingly natural -- what many of us would consider to be a good snap. There are no impossible curves or outlandishly convexed hips, hallmarks of the typical content she posts.
The story grew legs, quite possibly, because it was Khloe. The most likeable, more vulnerable of the "Kardashiclan", the youngest, tallest and most affable of the sisters has made no bones about the fractured relationship with her body and the press.
Yet for the Keeping Up With The Kardashians personality, the photo was unsuitable enough to warrant copyright infringement claims because it was shared without her permission. But the image spread quickly, possibly because of the attempts to remove it from Twitter and Reddit based on the copyright claim, according to the BBC.
The saga was eye-opening, as it often is, opening up the discussion once again about the white-knuckle grip women – and especially, professionally beautiful women – have over their highly-curated personal image.
Stalwart fans will not be surprised by the glimpse into the inner workings of Khloe's mind. Outspoken about her past as the "fat, ugly one", Khloe's experience with the limelight has been scaffolded by stiff upper-lip-adjacent restraint by way of filter-worthy beauty. Her message is simple: I'm hot now, don't take this away from me.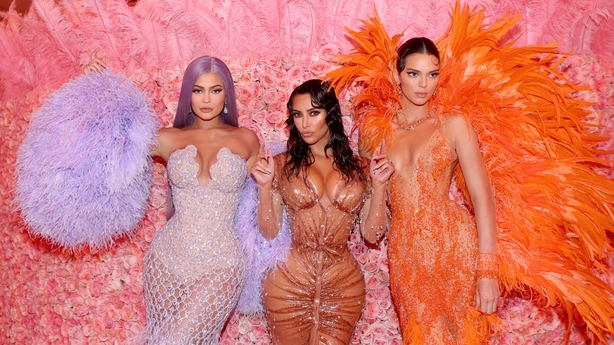 Her rise to self-proclaimed hotness has been a long and arduous path. Much like a prepubescent period, Khloe's internationally reported-on 'glow-up' told girls who compared themselves to others: 'you can be good, too'.
Her story has always felt the most relevant for viewers. Weight fluctuation, cheating boyfriends and slumber-party rhetoric filled her days and spilled over into her social media presence.
Perhaps this is why, then, when her experience of control-slipping reaches public narrative, it is the one-off lapse in image policing rather than her unaltered face we cling onto most.
Women know, albeit subconsciously, that we're fighting a losing battle.
The stringent policing of a woman's image is, of course, not something solely linked with fame. Despite the needs of the average beautiful woman changing somewhat since their reality show's inception in 2007, the process of image control still requires the same paramount obedience on the part of the beautiful woman in question. It's also an impossible task.
The beauty industry relies on this. That you can never complete self-amelioration, and even if you try, a newly-marketed trend forces you to consider (read: be disgusted by) yourself in a new light. Women know, albeit subconsciously, that we're fighting a losing battle. For those of us who boast inner security, we can escape most of it, but not all.
For better or for worse, women are inextricably linked with control. From birth, we are overloaded with cultural messaging telling us we are the only ones with the capability for this role. We're told via communication both subtle and blatant that emotional toiling is our birthright.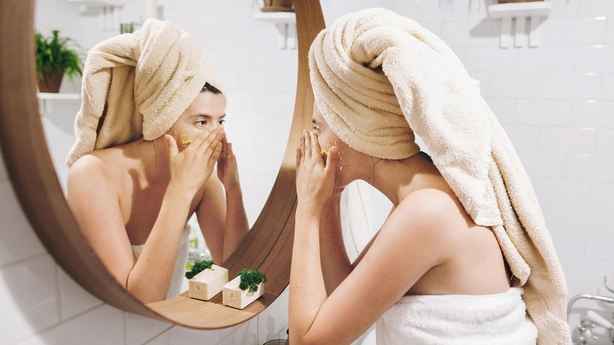 We're "naturally" more in tune with our emotions, more organised, better at keeping a household, more sociable. We're "natural" nurturers, and if we're not, we're less woman than we should be.
Though none of these assertions are scientifically true, our culture reinforces them as fact, and this prophecy becomes self-fulfilling as we grow up and take on adult loads of responsibility. We control our narratives, our sexual exploits, our faces, bodies and smells in ways totally unrecognisable to non-women. (Women I spoke to about this said they were: terrified to put their hair up around one boyfriend for fear he'd like her less, always on diets to ensure slimness, and always carried makeup to cover blemishes).
We're also acutely aware that the world favours beautiful women, meaning the likelihood of happiness is less if we don't give in.
In life, beauty is rarely, if ever, just another quality that a woman possesses, like proficiency in Mandarin or the ability to sing. A woman's beauty plays an instrumental role in her choices and lifestyle – allowing her to bend rules, skip queues and get people to do what she likes – and its impact rarely ends there.
The male-directed-but-female-honed belief that only thin women are beautiful is so drilled into the mind's of women that even women who pen modern prose create waif-like characters to keep you interested.
To be a beautiful woman involves ample work (see: control) on her part to maintain the ever ameliorating standards of modern, male-approved, beauty. This covers hair, teeth, eyes, makeup, clothing and, arguably the most important, weight. The male-directed-but-female-honed belief that only thin women are beautiful is so drilled into the mind's of women that even women who pen modern prose create waif-like characters to keep you interested.
Of course, this sensitivity didn't emerge in a vacuum. It develops alongside a consciousness of the male gaze, the sense of being constantly sized up – a feeling women know and have adopted all too well. What makes this so persistent, so impregnable to feminism and all of its liberal byproducts is that it is very often entirely unconscious.
The human response to beauty is experienced on a visceral level because we are, undeniably, products of evolution. Our brains and sensory organs are just as biased as any other animal's. However, if a universal truth about beauty exists — we do not yet understand enough about nature, or perhaps the subjectiveness of 'good' to articulate it.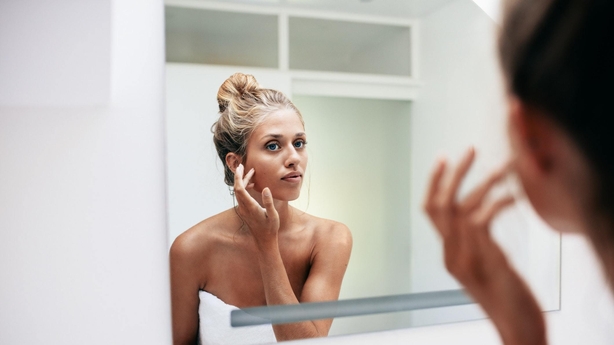 What we deem beautiful is not simply one thing or another. Beauty is a dialogue between the perceiver and perceived. So for those whose insecurities are ripe with fear of not being 'enough', the desire to control these things is all-consuming, because the possibilities are endless.
What's more is that beauty is often treated as a wholly feminine subject, something trivial and fatuous that women produce and men consume in a straightforward and uncomplicated way. Because of this, women are both subject to the scrutiny of a beauty-obsessed society and belittled for caring about their past, present and future beauty, despite the endless daily messaging telling you to care about nothing else. Damned if you do, damned if you don't.
In Khloe's case, the control she wields is gaping and intensified because the messaging she receives to upkeep control is boundless –– as a woman, as a reality star, as someone who has a 'glow up' and as someone with beautiful, control-abiding sisters. There is no element of her life in which she isn't told to be better, so when an unedited photo escapes her stringent process, of course no stone will go unturned until the blip has been rectified.
"I'm of course not asking for sympathy," Khloe shared in a recent statement regarding the unedited photographs, "but I am asking to be acknowledged for being human. I am not perfect but I promise you that I try [every day] to live my life as honestly as possible and with empathy and kindness. It doesn't mean that I have not made mistakes. But I'm not going to lie."
Spoken like a true cog in the system no one wants to be in – like every woman I've ever met.
The views expressed here are those of the author and do not represent or reflect the views of RTÉ.