Tired of your wardrobe? Too many things you've worn too few times? If you're looking to overhaul your look, look no further: Stitch, RTÉ's newest online series, is here to help, sharing easy tutorials for altering your clothes.
Presented by Geraldine Carton and Taz Kelleher of The Useless Project, the dynamic sustainability advocacy group, the show will prove just how simple it is to update your preloved clothes.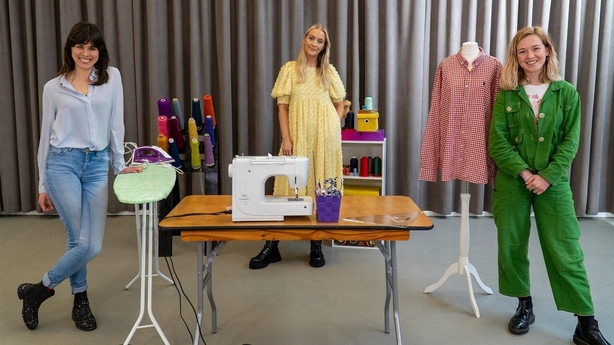 Crafting has surged in popularity in recent months, with more people getting the needle and thread out and customising, altering or completely reimagining their clothes. As a new generation of fashion addicts get to grips with sewing, pintucking and more, looking stylish has never been as easy – or sustainable!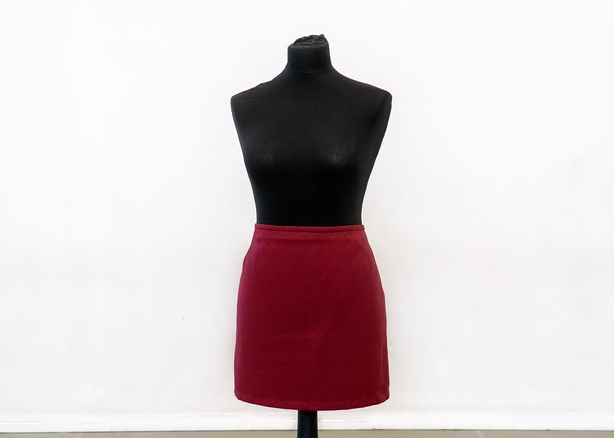 The Simple Things by Laura Egan
Firstly, you are going to try the skirt on and put in a pin at the length you'd like for it to finish.
Then measure from the current hem to the pin minus 4 cm and mark with chalk all around the skirt with a ruler.
Cut the chalk line and fold the edge in at the 2cm mark and iron it.
Fold this edge again, 2cm up from the first fold, and iron it.
Next, thin the new hem all way round the skirt and stitch the hem at 2cm all the way around.