Tired of your wardrobe? Too many things you've worn too few times? If you're looking to overhaul your look, look no further: Stitch, RTÉ's newest online series, is here to help, sharing easy tutorials for altering your clothes.
Presented by Geraldine Carton and Taz Kelleher of The Useless Project, the dynamic sustainability advocacy group, the show will prove just how simple it is to update your preloved clothes.
Crafting has surged in popularity in recent months, with more people getting the needle and thread out and customising, altering or completely reimagining their clothes. As a new generation of fashion addicts get to grips with sewing, pintucking and more, looking stylish has never been as easy – or sustainable!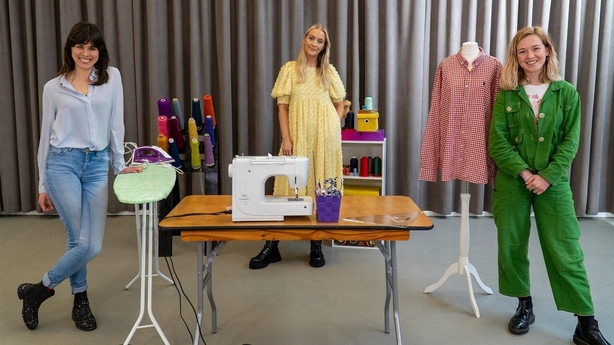 For spring and summer, two-pieces are bang on trend and the cuter, the better. From cropped jackets and shorts, to mini skirts and cami tops, our love for co-ords doesn't look likely to end anytime soon.
But you don't need to shell out on a brand new set just because it's in fashion: if you have an oversized shirt that you're not wearing anymore, you can create your own stunning two-piece set.
Laura Egan, a fashion designer, sustainability advocate and owner of Instagram-based secondhand shop Studio Minti, has made her name on upcycling items and giving them a new lease on life.
Here, she shares how to make your own two-piece:
1. Try on and pin the top and sleeves to your desired lengths. Measure from underarm to the pin on the top and minus 1 cm, and mark this point all around. Do the same with the sleeve, measuring from the cuff and minus 1.5 cm for this one.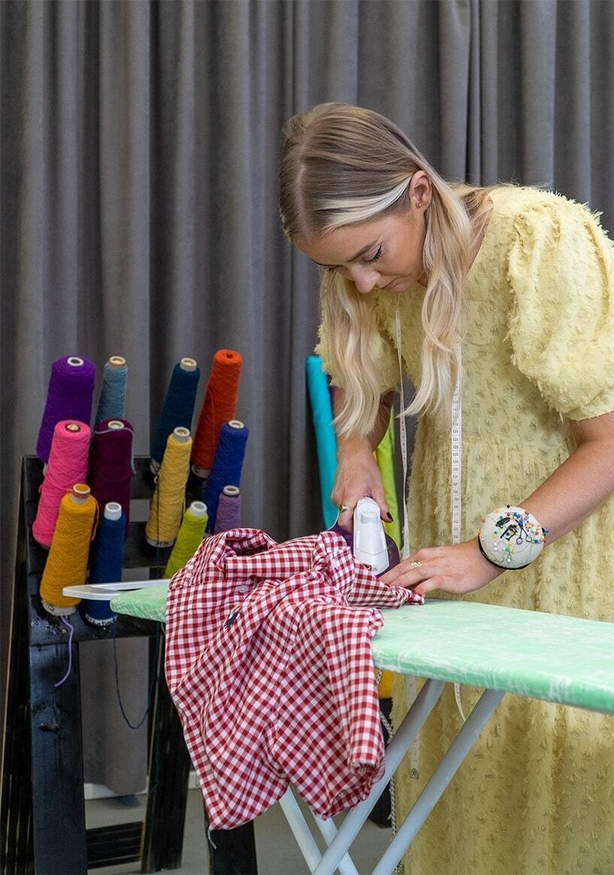 2. Cut these lines and iron down your hem allowances, giving the top hem 0.5cms and 0.5cms, sleeve 0.5cm and 1cm, and waistband 0.5cm and 1.5cm.
3. Stitch down three hems with gap, leaving the gap at the top at 0.5cms, sleeve at 1cm, and waistband at 1.5cm.
4. Measure your elastics and insert them into the sleeves and hem of the skirt. Stitch the two ends together. Repeat this process.
5. Close the stitch gap and even out the gathering, then iron.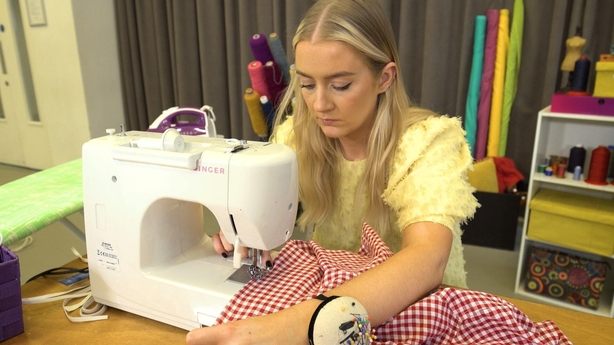 6. Wear and enjoy!