"You can only control the controllable so there's no point stressing about things that you're not in control of," Shelly Corkery tells me over the phone. The Brown Thomas Fashion Director had just released the Spring/Summer 2021 collection online, with catwalk shows a distant memory since the arrival of the coronavirus.
Swapping international travel for video meetings, Shelly and her team have worked from home throughout the various lockdowns in order to keep their online business running while they wait for the shop doors to re-open.
"I miss the touch and feel and texture," she mused. "We're being led by Instagram and social media right now. It's really hard to understand the fabrics virtually, it's not the way forward for fashion. Fashion is about touch and feel and being able to see the fit whereas online it could be a harder or softer fabric than you realise."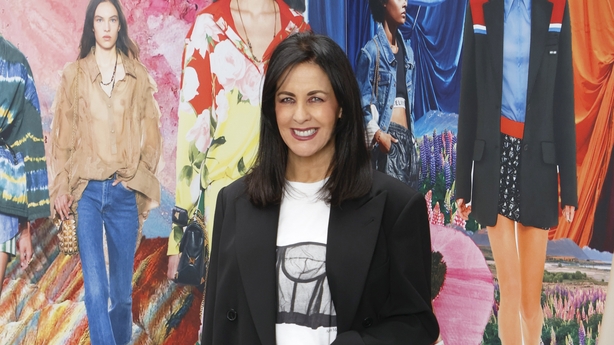 With so much uncertainty in the world at present, it comes as no surprise that the world's designers are looking ahead to the possibility of a bright future. With trends like 'Acid Bright Future', 'Functional Future' and 'Everyday Exuberance' featuring heavily in the look book, it seems that Corkery is banking on a roaring 20s to follow the restrictions of COVID-19.
"Prada and Miu Miu have a lot of futuristic silhouettes," she explained. "The trends we're seeing are very relevant and of the moment, and I think it's about 'buy now, wear now' this season. Designers are very focused on people buying what they want to wear right now."
"I think we will be coming out of this and there will be a big focus on colour. There's real optimism about this summer so we'll see lots of bright yellows and reds and lots of neons. After previous pandemics of the past, you roll into a fabulous fashion season of everybody being very exuberant."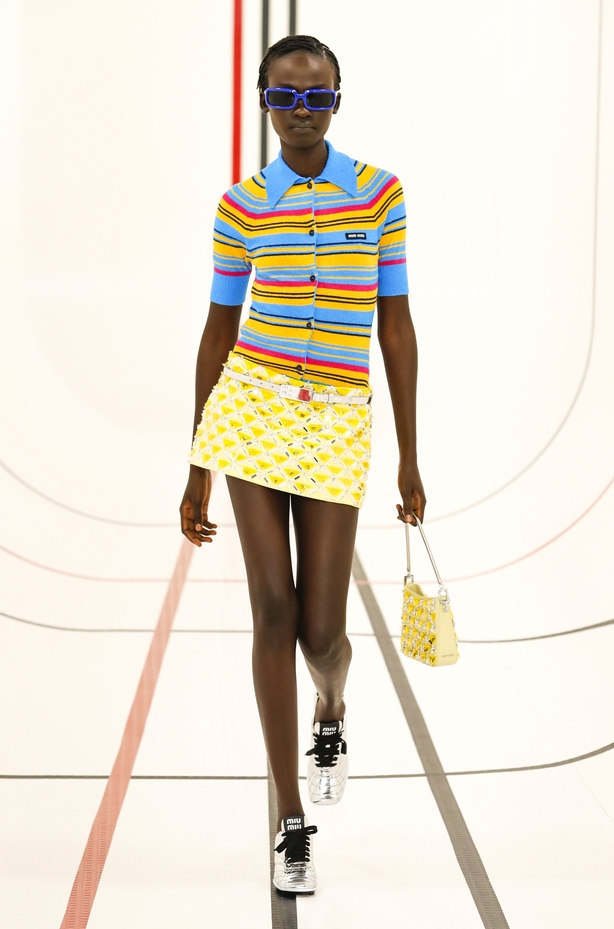 After so much time spent at home, many of us have replaced jeans with leggings and swapped heels for runners so we were delighted to hear terms such as 'Slouchy Tailoring' and 'Feminine Ease' when it comes to upcoming trends.
"People got so relaxed at home but I think that people who love fashion still love styling themselves and doing the best they can," says Shelly, "whether its Sweaty Betty or Lulu Lemon leggings with over sized sweat shirts thrown over them. People are out walking a lot and I think the biggest elevation in terms of category that we've seen is outerwear. People are really investing in their outerwear, knitwear and loungewear."
"Now in Spring/Summer, people are bringing that into slouchy tailoring. So we're bringing out the over sized blazer, slouchy bermuda shorts, slouchy denim or even jersey leggings and t-shirts."
"Look at at Hailey Baldwin on Instagram, she has a lovely way of dressing with her coats thrown over her jersey sweats - worn with a heel or a trainer I think it works both ways."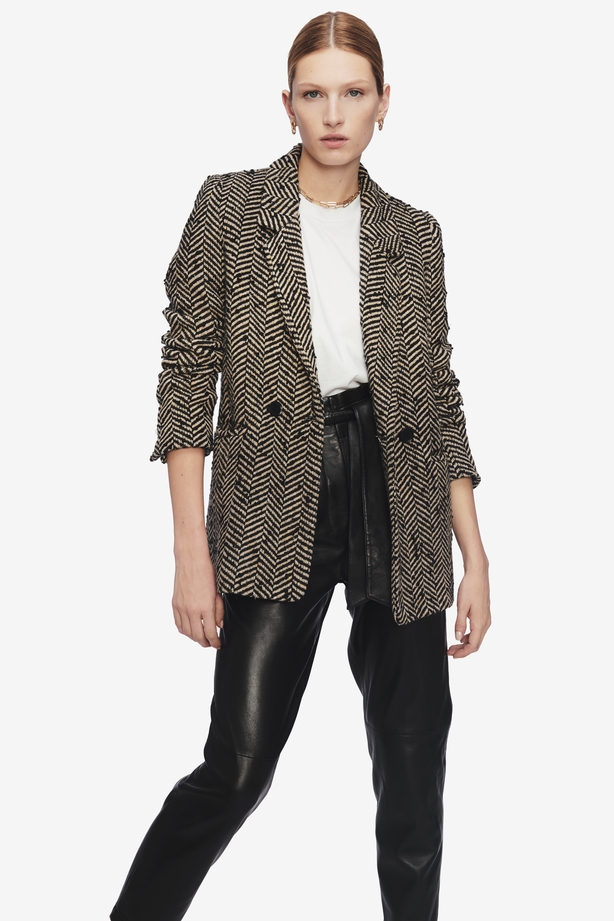 The pandemic has changed just about every aspect of our lives and it seems that our wardrobes are no exception. As well as leaning towards trendy outerwear and slouchy tailoring, our various Zoom calls have pulled focus to the top half of our outfits.
"A big white shirt worn over skinny jeans, tucked into the front and loose in the back, or a bright colour like Valentino's bright pink statement shirt."
"Maybe it's to do with being behind our screens for such a long time, we've been showing the top half so people have focused on our shirts," she laughed.
"I do think that oversized shirt can look very cool over shorts or a mini-skirt, it's been very prominent in all the collections that we bought from, particularly Victoria Beckham, Balenciaga, and Valentino."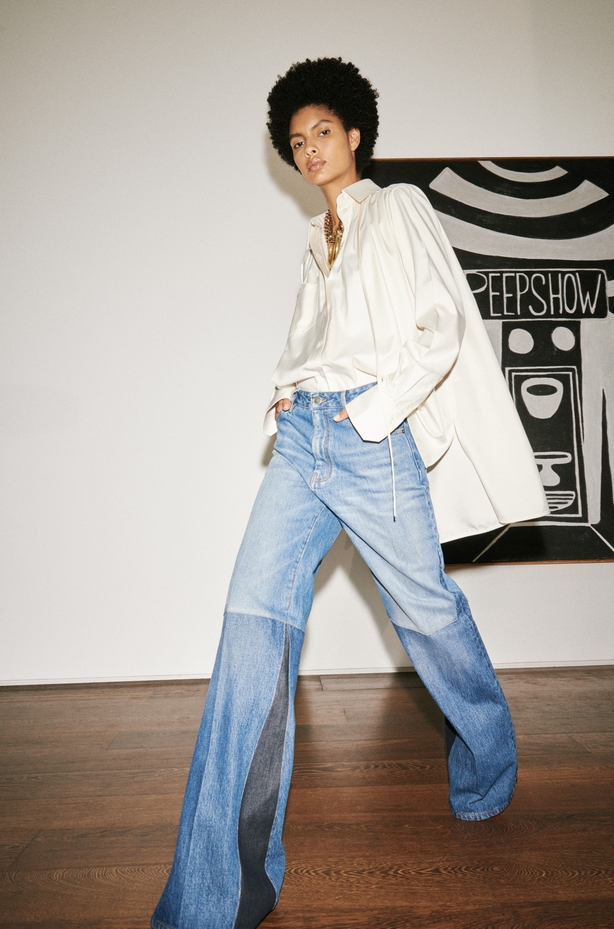 If you ever wondered what incredibly fashionable people wear during times of crisis, you'll be glad to know we asked Shelly just that. And reader, you won't be disappointed. While some of us have come to consider pyjamas bottoms and old t-shirts as workwear, Corkery's lockdown wardrobe comes straight from the catwalk.
"I'm out every day in my Miu Miu jersey trackers - they're beautifully shaped - and my James Perse t-shirts and Gucci runners."
We wouldn't expect anything less.