Let's be honest, single or not, every one of us deserves a little love this Valentine's Day. Whether you're hooked up or single, now is the time to stop, take a minute, and show yourself some love.
I've created a list of 10 potential gifts for himself/herself/yourself. If you're embracing Galentine's Day this year, there are some gorgeous Irish owned ideas in there too!
1. Charlotte Tilbury's Hyaluronic Happikiss Collection, €32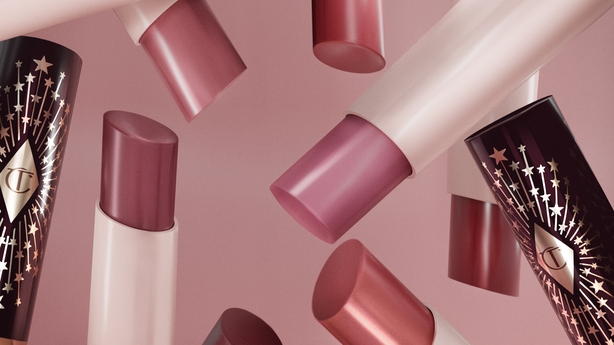 Charlotte Tilbury's latest launch is sure to make you feel like puckering up this Valentines Day. It's a lipstick and lip balm in one: a lipstick balm.
The Hyaluronic Hapikiss would be perfect for those looking for some extra moisture on your lips in these cold months, combining the colour rush of a lipstick with the conditioning comfort of a lip balm to create Hyaluronic Happikiss.
Available on www.charlottetilbury.com
2. Sinead Keary - The Label Cami, €119 - €125
Yes, this is a splurge but if you're looking for something slinky and sexy to shimmy about the kitchen in on Valentine's Day, why not splash out on a beautiful silk cami from Sinead Keary?
The Irish stylist launched her beautiful label last November and has seen it go from strength to strength. Her camis are a favourite with Ireland's most stylish women including former Dancing with the Stars stylist, Clementine MacNeice.
Oh, and the navy one just launched last week!
Available from https://sineadkeary.com
3. The Galentine's Box - Signature Rentals, €37.50
We need your consent to load this Instagram contentWe use Instagram to manage extra content that can set cookies on your device and collect data about your activity. Please review their details and accept them to load the content.Manage Preferences
Galentine's Day traditionally takes place the day before Valentine's Day and is a chance for ladies to celebrate female friendships and the ladies in their life who have been there for them when the chips are down!
We've all got one, so why not celebrate them with a very classy 'Box of Joy Galentine's Misty Rose Table Setting' from Signature Rentals. This lovely Irish company offer a variety of gorgeous gift boxes featuring some unique and unexpected keepsakes and interiors pieces.
Available from https://signaturerentals.ie/
4. The Goddess Box - New Moon Blooms, €99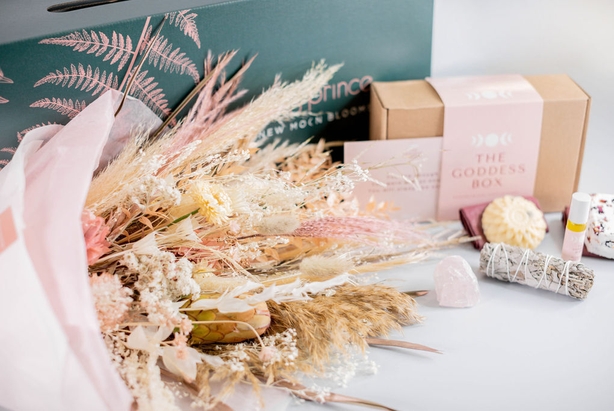 This Goddess Hamper really does contain all you need to cleanse, refresh and revive your beautiful soul. With a stunning preserved bouquet (that promises to last between 12-24 months), sage stick, bath bomb, a natural perfume, body lotion, a rose quartz, and a ritual card, this is the ultimate gift for self care and relaxation.
Once in your possession, be sure to log onto YouTube to avail of the complimentary goddess meditations while soaking in that bath bomb.
Available from www.newmoonblooms.ie
5. Nuxe Huile Prodigieuse Florale (100ml €33)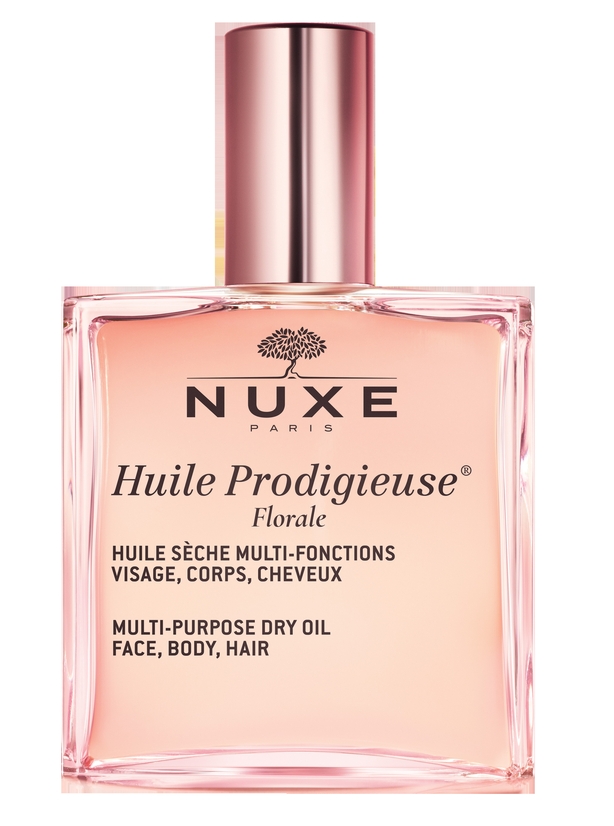 Is lathering oneself in oil not the ultimate act of self love? I've become oil obsessed lately, there's just something so decadent about melting your makeup off with a gorgeous cleanser (Kinvara Absolute Cleansing Oil is my choice) and finishing off your night time routine with a heavenly product (Nuxe rice oil extract is what's on my face every night).
When it comes to oils, it's got be to Nuxe and the Nuxe Huile Prodigieuse Florale combines seven precious botanical oils with a delicate and floral scent for the perfect Valentines treat, a moment of pure pleasure.
Available from www.cloud10beauty.com
6. Nars 'Claudette Collection' Lipsticks, €32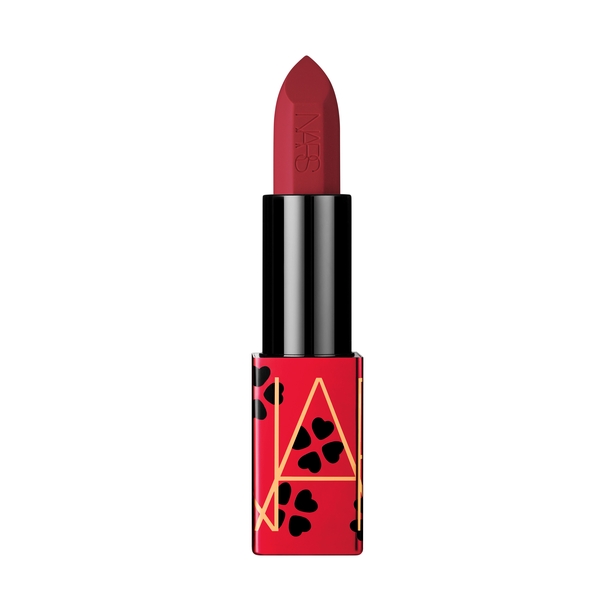 This new collection is inspired by Claudette, mother and muse to François Nars. It promises to inspire the 'the irreverent spirit of 1970s Paris Rive Gauch' and has a definite romantic and chic vibe.
The range contains a variety of 'matte' and 'audacious' lipsticks, cheek duo and eye shadow palettes, all wrapped in romantic red packaging. A little bit of romantic luxury to celebrate the day of love.
Available from https://www.narscosmetics.eu/
7. Jo Malone Scarlet Poppy, 50ml €101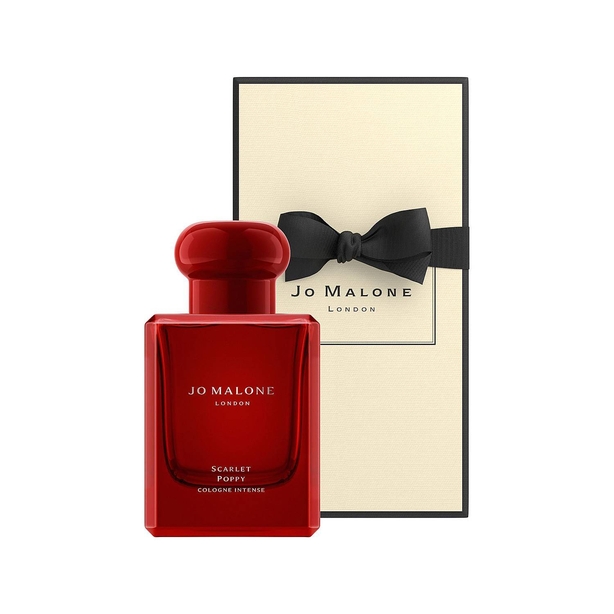 This new addition to Jo Malone London's Cologne Intense Collection Scarlet Poppy promises extravagant and exotic vibes with inspiration coming from the great scarlet poppy from the wild steppes of Asia.
Amplified by velvety iris, the rich red bottle design does scream Valentines and would be a gorgeous addition to any dressing table
Available from www.brownthomas.com
8. L'Occitane new Eau de Parfum range for him, €75 each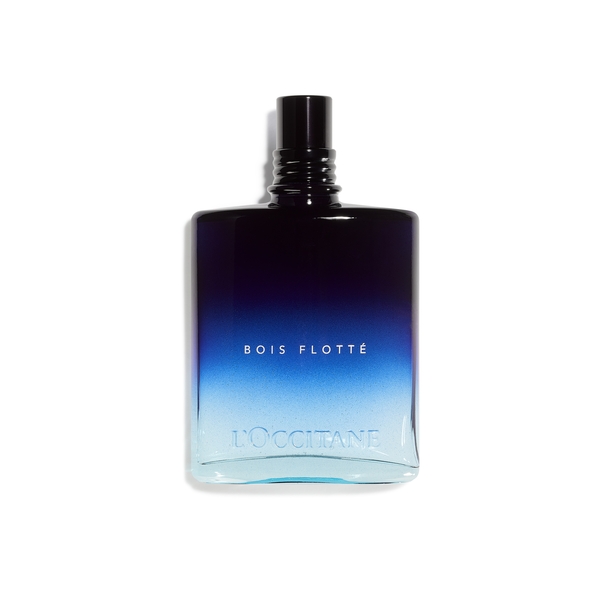 L'Occitane have just launched three new scents for men this week, one for your every mood or location. There's the warm and sensual Karité Corsé Eau de Parfum, the aquatic and fresh Bois Flotté and the fresh, earthy and sophisticated Olivier Ondé. 
They have just become available online this month and are sure to fly off shelves.
Available from https://ie.loccitane.com/
9. YSL Libre Eau De Parfum Makeup Icons Gift Set, €116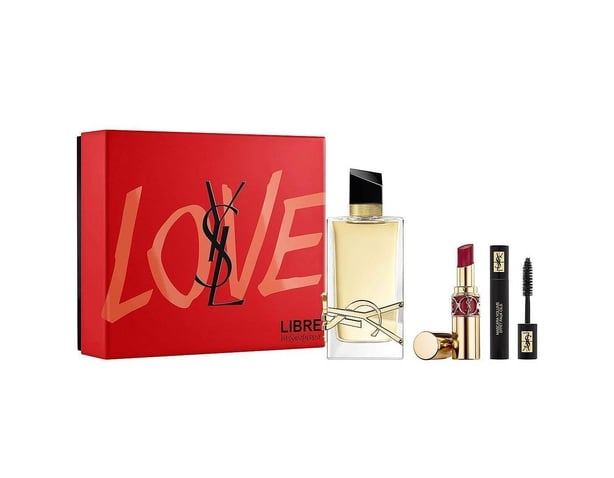 Luxury and love all wrapped up in one beautiful gift! This gorgeous set contains one of my new favourite lipsticks - the Volupté Shine #85 (complimentary in this set) and the beautiful Libre Eau de Parfum (90ml), as well as a miniature Mascara Volume Effect Faux Cils.
A glamourous twist on the traditional perfume for Valentines gift!
Available from www.arnotts.ie
10. The Paddy Box - His/Her Valentines Box, from €59.95
We need your consent to load this Instagram contentWe use Instagram to manage extra content that can set cookies on your device and collect data about your activity. Please review their details and accept them to load the content.Manage Preferences
The ultimate love in lockdown survival kit. I don't know one person that wouldn't find something to make them smile in this fun hamper stuffed to the brim with Irish goodies! From hot lips, to prosseco* and the 'wouldn't kick you out of bed' mug, this delivery is guaranteed to bring a little bit of love and joy to any home.
Available on www.paddybox.com