An impressive list of performers including Lady Gaga, Jennifer Lopez, and Garth Brooks brought star power to Joe Biden's inauguration ceremony, delivering a mix of high fashion and country casual, but it was former First Lady Michelle Obama who stole the show in an eye-catching monochrome ensemble.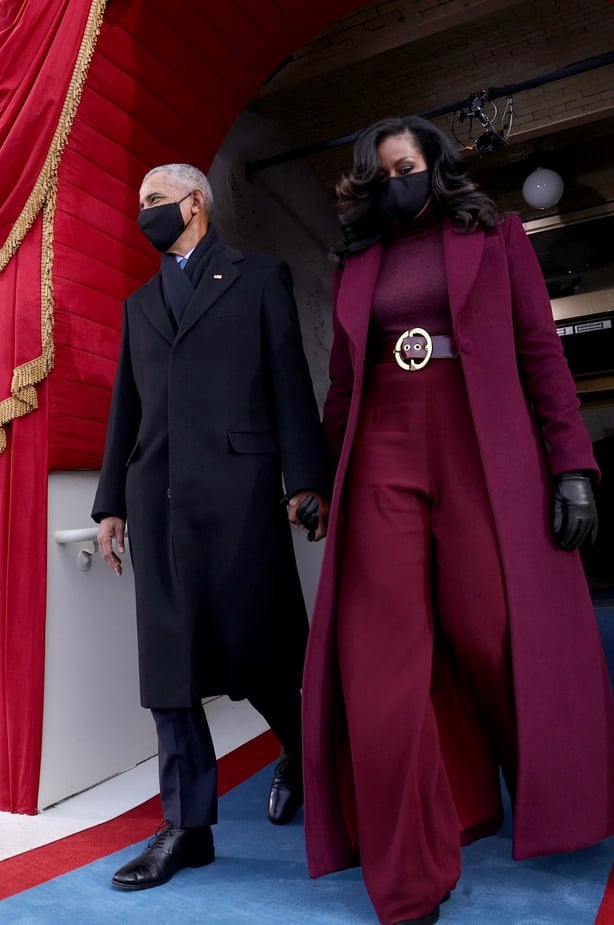 Arriving to the 59th Presidential Inauguration at the U.S. Capitol, Michelle Obama looked radiant in a tailored outfit designed by Sergio Hudson, a Black designer based in Los-Angeles.
According to the designer's website, each piece from his ready-to-wear label is made to "exude power and sexiness while maintaining elegance and class". Going by Obama's latest look, it seems that the designs certainly live up to their promise.
Emanating grace and style in a pair of flared trousers with matching turtleneck, signature belt, full-length coat, and Stuart Weitzman shoes, the 57-year-old looked exceptional while attending the ceremony.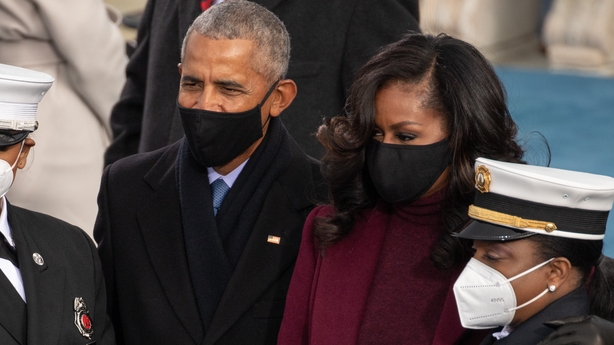 Interestingly, it seems that the former First Lady's choice of burgundy hues was in tune with the fashion choices of other women in attendance on the day. Both former Secretary of State Hillary Clinton and Vice-President Kamala Harris wore various shades of purple to mark the occasion.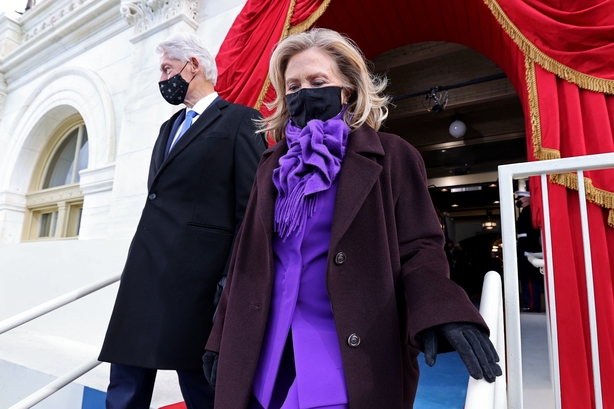 While Clinton wore her trademark pantsuit in lavender with a matching ruffled scarf designed by Ralph Lauren, Harris opted for a violet Christopher John Rogers custom ensemble.
Rogers later took to Instagram to thank Harris for wearing his work, saying: "Thank you, Madam Vice President. We are so honored and humbled to have played a small part in this historic moment."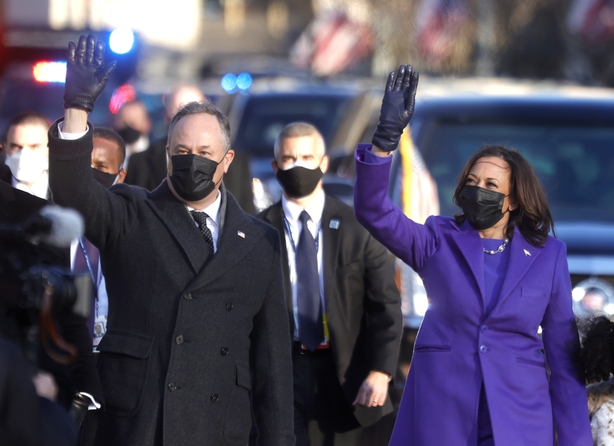 With the colour blue signifying the Democratic party and the colour red signifying the Republican party, the use of the colour purple on such a momentous day has been interpreted by some as a sign of unity and solidarity.
This would certainly be in line with President Biden's inaugural speech, whereby he said: "We must end this uncivil war, that pits red against blue".
US President Joe Biden: "We must end this uncivil war, that pits red against blue" | https://t.co/PhIqa0n91w pic.twitter.com/gPeKpKBgVG

— RTÉ News (@rtenews) January 20, 2021
Additionally, CNN Political Correspondent Abby D Phillip noted that Kamala Harris previously wore purple as a nod to activist Shirley Chisholm, the first Black woman elected to the United States Congress who was known to wear the colour while campaigning.
"I want to make a note about the color she's wearing, not to be trite about it, but Kamala Harris is wearing purple which is something that's pretty significant to her," said Phillip.
"When she ran for president, one of her colors of her campaign was purple... that is a nod to Shirley Chisholm who ran for president as a Black woman decades ago and has inspired her political career."