When we think of fashion through the decades, a few classics jump out: Marilyn Monroe's hot pink gown in the 50s, Princess Diana's wedding dress in the 80s, Jennifer Lopez's Versace jungle-print dress in 2000s. But how do you choose a dress of the decade?
The last 10 years in fashion have been a whirlwind, with social media making it much easier to make a statement and all the more competitive. With the Kardashians dazzling in skintight looks every other week and Rihanna making every appearance a one-woman fashion show, it's hard to keep track.
But Vogue magazine has been doing just that the past few years, and have finally decided on a dress of the decade, and it's one we know very well.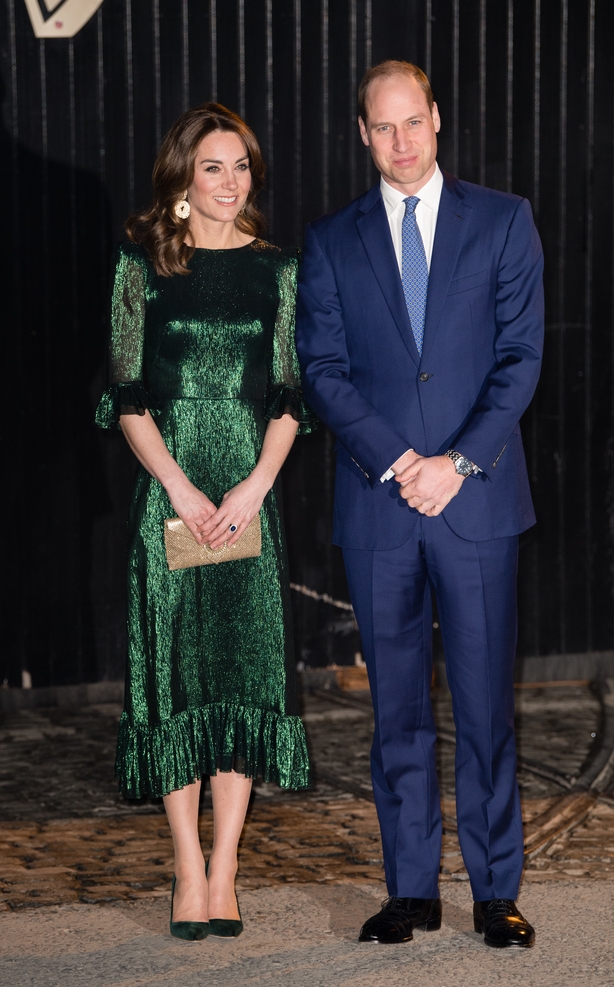 The fashion bible has awarded the Falconetti dress by The Vampire's Wife the accolade, the shimmering green silk dress worn by Kate Middleton on her trip to Ireland earlier this year.
Kate wore the dazzling gúna while on a three-day tour of Ireland in March, and it was her most glamorous look of the trip by far.
She chose the Falconetti gown in a deep emerald shade, its metallic silk bang on trend and an elegant choice for a cocktail reception. The delicate ruffles at the hem and wrists perfectly suited Kate's romantic style, while the high neckline was fashionably modest.
She paired the gown with coordinating green suede heels, while she matched her dramatic textured gold drop earrings with a sparkly gold clutch bag. Her hair was worn in full curls as usual, with soft and smokey makeup keeping it date night-appropriate.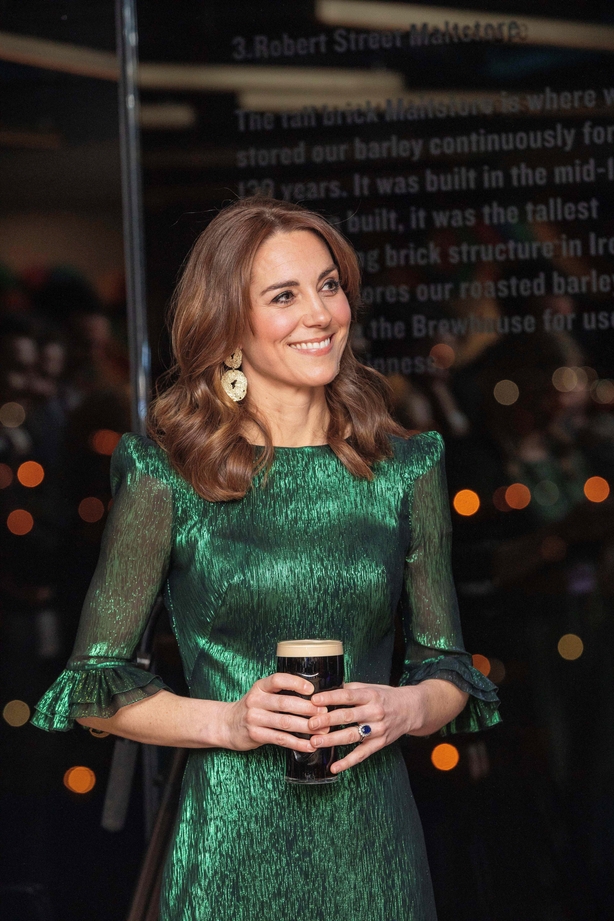 The Vampire's Wife is owned and designed by Susie Cave, a former model and wife of Nick Cave, and known for its romantic and Edwardian-inspired silhouettes, flared skirts, structured shoulders and delicate frills. Cave's dresses are beloved by the chicest of the fashion set, from Alexa Chung and Kylie Minogue to Princess Beatrice.
"The Vampire's Wife's unassumingly sexy dresses looked good on everyone", Vogue wrote.