With thousands of beauty products released every year, it can be hard to find out which products are actually worth investing in.
Having tested and tried hundreds of products over the years and worked alongside the best in the beauty industry, it gets easier to identify which products have proven efficacy and which are more packaging and branding than substance.
These 10 products shine above others giving them a cult status that is deserved and earned. It's time to believe the hype.
Sol de Janeiro Brazilian Bum Bum Cream
Touted as the closest thing to liposuction in a jar, this cult cellulite-busting product sells out as fast as they can make it. And it is popular for a reason - it works.
Featuring fat-absorbing ingredients such as guarana, and high concentrates of caffeine known to stimulate circulation and break down cellulite, the cream works to reduce the appearance of dimples and tone the skin.
Widely endorsed by celebrities and just about anyone who wants a firm bum and thighs, the tropical smell itself is encouragement enough to want to use on a continuous basis.
Apply every day after your shower to achieve best results and even though we may not be able to jet-set this year, there couldn't be a better time to put in the prep now and get your derriere pool-side ready for 2021.
We need your consent to load this Instagram contentWe use Instagram to manage extra content that can set cookies on your device and collect data about your activity. Please review their details and accept them to load the content.Manage Preferences
Pixi Glow Tonic
This is a product that you might often walk past in Marks and Spencer and wonder why it deserves a prime position in the beauty section? This is a question I often asked myself, prior to being hopelessly converted. On the recommendation of peers and online reviews, I decided to give this cult product a try and I have never looked back. The Pixi Glow Tonic not only lives up to its hype but surpasses it.
Having tried a plethora of tonics and other cleansing products in the past, this not only provided the deepest clean I have ever experienced but the results immediately afterward and the days after continued to gratify.
Your skin is radiant, fresh and illuminated thanks to the 5% glycolic acid formula tightening and brightening your skin with brilliant potency. Its gentle exfoliation that brings your skin's natural luminosity to the forefront creates an instantly more youthful complexion, making it very easy to see why this is not only a firm favourite of celebrities but beauty experts too. Priced at €23.50 and available at www.marksandspencer.com.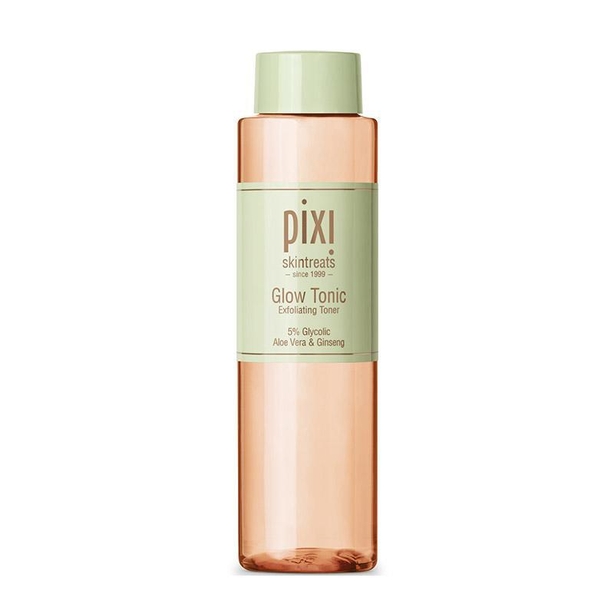 Glossier Balm Dotcom
Although this feature is primarily about skincare and not cosmetics products, I am sneaking this one in as it is both a lip balm, but as it is also tinted, cosmetic as well. Glossier, as most beauty aficionados know, is one of the most coveted beauty brands since blogger of cult beauty platform, The Gloss, Emily Weisman launched it in 2010.
Not only do her products sell out as fast as she can produce them, but they often have a waiting list. Not just because of their extremely pretty packaging (which it is) but because they do in fact work.
The Glossier Balm Dotcom (can't help but love the name!) is like finding the holy grail of lip balms. For such a small product, it can be incredibly difficult to find one that actually works; that isn't too sticky; doesn't dry out your lips within 5 mins requiring a further application, and no value for money.
The Balm Dotcom genuinely nourishes the lips with antioxidants that exfoliate the lips and natural emollients so that it has the perfect amount of lubrication, and is never sticky. It also comes in a variety of shades and flavours to choose from, for when you want to add a little hint of colour to your lips. What's not to love? Priced at €10.80 on www.glossier.com .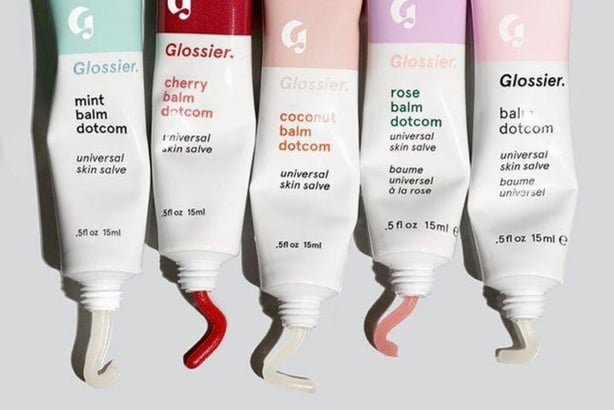 Kiehl's Nightly Refining Micro-Peel Concentrate
As the growing penchant for the 'no makeup,' makeup look continues to trend, the necessity for radiant skin is continuously topping our beauty wish list. Long gone are the days when you needed or wanted to apply heavy layers of makeup to disguise your skin, we want our skin to breathe and breathe beautifully. And, this is where peels come in.
Skin specialists can attest to this with the growing demand for microdermabrasion and peels. However, chemical offerings may not suit everyone, as they can often cause discomfort and soreness and can require self-isolation while the peel works through its processes. This is where home peels come in. However, it is crucial you are very selective about what you choose, don't rush in, and do some research first.
Kiehl's Nightly Refining Micro-Peel Concentrate is a non-chemical home alternative that is suitable for everyday use and on sensitive skin. Made with quinoa husk extract with powerful properties that target the surface of the skin overnight with a light peel that regenerates the skin cells to reduce uneven complexions and creates a smoother surface.
The cactus extracts simultaneously protect the skin cells to ensure a non-invasive treatment with the same effect as a deep peel. The result is supercharged skin that is radiant and renewed. If daily is too much, use twice a week until your skin becomes acclimatized. Priced at €48 in Kiehl's stores, or online at www.arnotts.ie and www.brownthomas.ie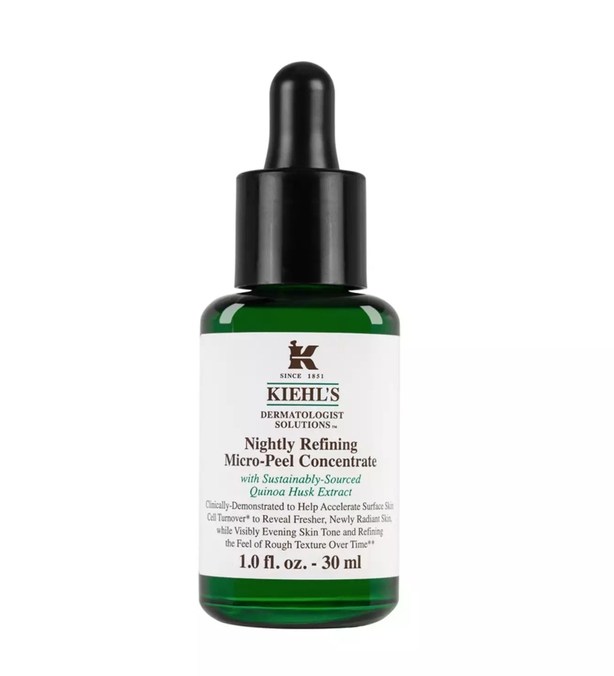 Shiseido Waso Purifying Peel Off Mask
Cult Japanese beauty innovators are renowned for their advanced beauty launches with a plethora of products that can easily be added to any list of cult beauty best buys.
One of the most notable from their skincare range is the Waso Purifying Peel. Enriched with kaolin, tanakura clay and eucalyptus that removes impurities and dull skin with one easy application. Although your face will suddenly tighten, it is best to wait until it is completely set for easiest removal (when completely set you should be able to peel off in one go) and best effects.
The effects are instantly more refined, glowing skin. What impresses the most is the after effect - unlike other masks that seem more to do little more than hydrate, in this case your face looks like it has had a workout, making you feel like you have actually achieved something. The purifying peel works to remove the underlying dirt and sebum in the skin and minimise pores so that it looks cleaner and more radiant.
Use when you have a special occasion in the next 24 hours for instantly refreshed skin that won't let you down and as part of your weekly skin treatments to reduce inflammations and unwanted breakouts. Priced at €35.75 and available at www.cultbeauty.com.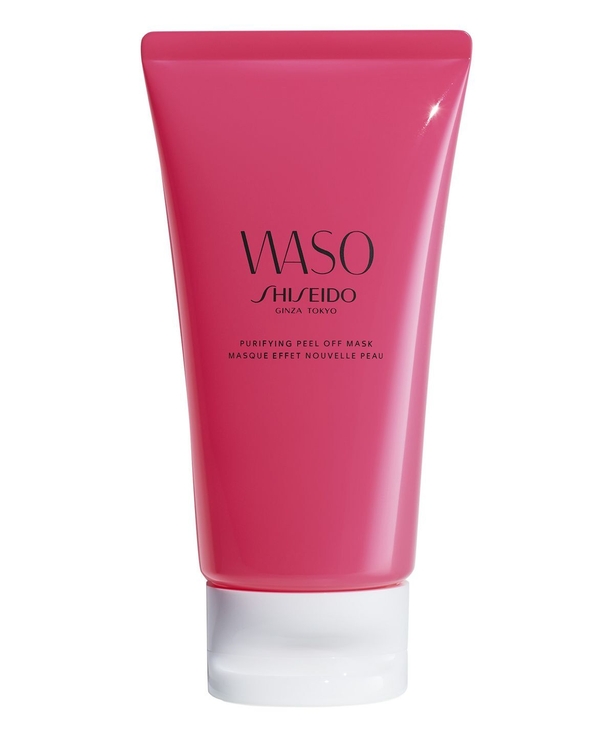 The Ordinary Hyaluronic Acid 2% + B5
Cult brand and cult product, The Ordinary (whose own story has been far from ordinary) Hyaluronic Acid 2% +B5 has been making waves from the moment it launched. Not only because its price tag far outprices anyone else in the market but because the product has the same effect as its more expensive counterparts. This little piece of magic wrapped up in minimally sleek packaging costs under €7.
Their winning formula of oil-free hyaluronic acid that works at penetrating the skins outer layers to add moisture, combined with B5 that complements and further accentuates the hydrating work of the hyaluronic acid creates a supple more refined appearance that is plumped and hydrated.
This is an absolute must-have product for anyone in the earlier signs of ageing, looking for brighter, tighter, more youthful refined skin. And with a price tag like, it is hard to find fault. Priced at €6.80, and available at Arnotts and Brown Thomas or online at Beautyfeatures.ie.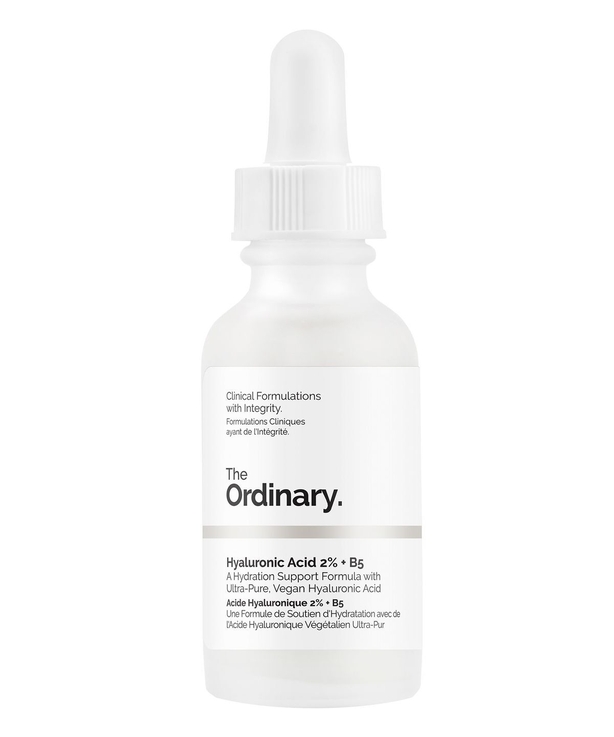 L'Oréal Paris Revitalift Filler Replumping Ampoules
L'Oréal launched their brand new Revitalift Filler Replumping Ampoules in late 2019 with wide acclaim, including myself. For €24.95, you get a seven-day supply of 1.3ml ampules to apply at night for best effect.
Consisting of a formula of 'pure' hyaluronic acid to work on fine lines and create a plumper complexion, and glycerin to add further hydration and shine to the skin, this formula works and wins.
Within four days of use, I could see a noticeable difference to the complexion of my skin and by the end of the 7-day regime my skin was dewy, fine lines looked finer and I had pinkish healthy glow that is seldom seen on my sallow skin.
With reviews continuing to prove its efficacy this mighty product with an extremely affordable price tag may be new to the market but it won't be long before it starts reaching cult status. Be an early adopter and start trendsetting now. Priced at €24.95 at McCabe Pharmacies and Boots nationwide or online at www.lookfantastic.com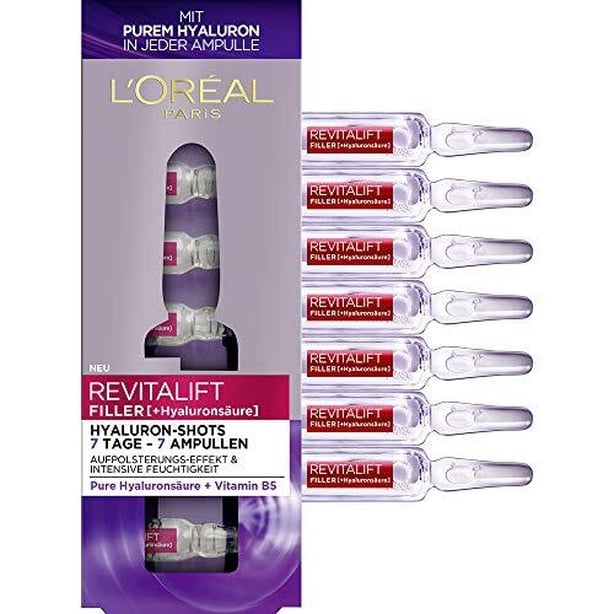 Konkac Sponge Co., Facial Puff With Bamboo Charcoal
If you haven't heard of the cult vegan Japanese Konkac Sponge, bookmark this now. Described as your skin saviour, this sustainable vegan-friendly cult product is a favourite of Megan Markle's for a reason.
Made from natural konjac root, a vegetable native to Asia that extracts impurities and volcanic water to provide a cocktail of nourishing minerals, the sponge works to gently exfoliate the skin during your daily wash routine. Renowned for its healing properties on acne-prone skin, this game-changing product is ideal for anyone who wants flawless skin. It's 100% pollutant free and comes in eco-friendly packaging, making it even more desirable.
Make sure to soften in water for a minute or two before use to allow the ingredient's natural alkaline to create a gentle cleansing effect. Use twice a day to remove any dead skin from the night before peel and before bed to double cleanse before applying your overnight creams. Priced at £8 on www.cultbeauty.co.uk.
We need your consent to load this Instagram contentWe use Instagram to manage extra content that can set cookies on your device and collect data about your activity. Please review their details and accept them to load the content.Manage Preferences
IMAGE Vital C Hydrating Facial Cleanser
It's hard to have a list of top beauty products without IMAGE skincare appearing in some form. Their products are fantastic, clinically proven and endorsed by the majority of leading beauticians and skincare clinics. IMAGE has a range of cleansers that target and address specific areas and skin concerns, but their hydrating Vital C Facial Cleanser is targeted at anyone who suffers from skin pigmentation.
For anyone like me, who is sallow and also a mother, (pigmentation gets worse after giving birth) this is a real concern in the summer months, as the well-received sun also causes damage to my skin and creates patches of pigmentation. This cleanser works on a cellular level to address sun damage, and treat fine lines, while smelling delicious and being ultra-creamy.
This product is a no-brainer for anyone who wants a luxurious and effective cleanser that removes makeup instantly but also works to stimulate cellular turnover and reverse the signs of pigmentation and skin damage. Priced at €37 and available on www.theskinnerd.com.