Curly girl blogger Gabriella (aka Curly Cailín) shares her top five tips for getting a curly haircut. And an extra tip if you're getting it coloured too, either at home or in the salon.
1. Decide if a wet or dry cut is best for you
If you have fine hair, waves or a looser curl pattern, a wet cut is fine. If your hair is thicker, with a tighter curl pattern or very textured, then I recommend getting a dry cut. This is to avoid getting too much length taken off, or cutting a shape into the hair when wet, that looks completely different when dry. Not everyone's curl pattern is the same throughout their hair, and hair can bounce up, or drop differently when dry.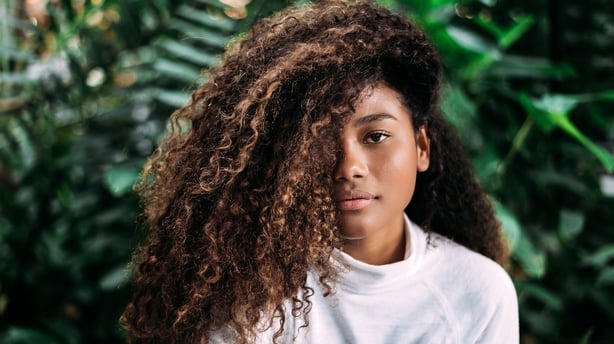 2. Ask for long layers
Long layers work best to create fullness and shape, and enhance curl definition. Long layers will also give added volume, and help to frame your face. Whether you're getting a wet or a dry cut, ask your hairdresser for long layers.
3. No thinning scissors, sliding scissors or razors
These are all tools and techniques used by hairdressers to add texture and dimension to fine, straight hair, which curly hair already has. Sliding scissors and razors will disrupt the curl from forming and clumping together. And thinning scissors will create a lot of density at the root, but will thin out the rest of the hair.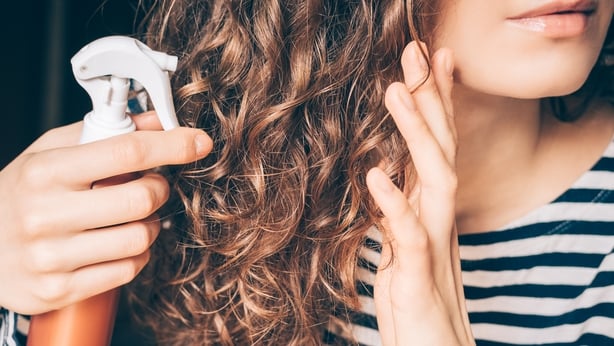 4. Bring your own products
If you're following the Curly Girl Method, bring your own sulfate- and silicone-free products with you to the hairdressers. I recommend a good low-lathering, sulfate-free cleanser, a silicone-free conditioner, your favourite styling products and a diffuser - just in case they don't have one.
5. Clarify before getting your colour done
Always clarify your hair using a good chelating shampoo before your appointment If you're getting a cut and colour. A chelating shampoo can remove limescale and hard water build up, as well as copper mineral deposits and product build up from the hair. This helps the colour adhere to the hair better, be more vibrant and longer-lasting. Always make sure to deep condition after clarifying, and/or applying colour to your hair.
We need your consent to load this Instagram contentWe use Instagram to manage extra content that can set cookies on your device and collect data about your activity. Please review their details and accept them to load the content.Manage Preferences
I hope you found these tips helpful, if you'd like to know more on how to embrace your natural curly hair, you can check out my blog here, or follow me on Instagram @curlycailin.ie
- Written by Gabriella, aka Curly Cailín.