With the year so far being incredibly stressful for many of us, we all need a break more than ever. Luckily, Ireland has more than enough breathtaking spots for you to unwind in, whether you're a hiker, a foodie, a beach bum or a city slicker.
Here's everything you need for every type of holiday in Ireland, from city breaks to country escapes.
Beach Basking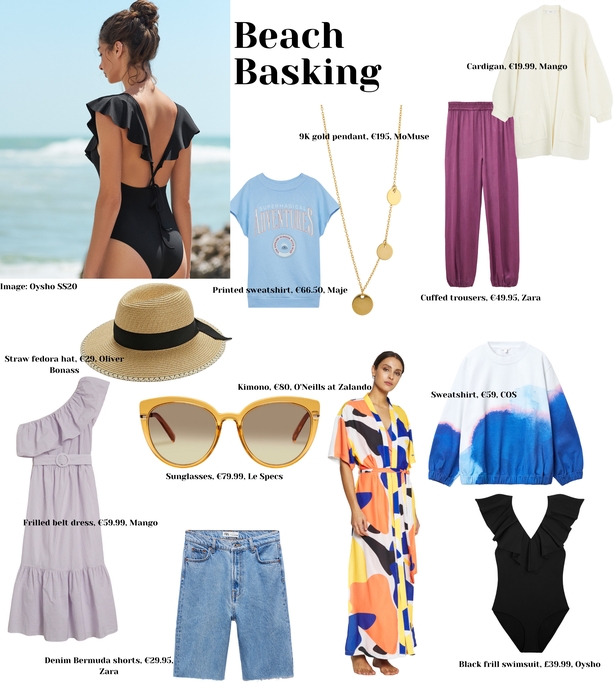 Emulate the tropics with a selection of beach-ready pieces you can't leave home without. From essential evening cover-ups and swimsuits so pretty they can be worn as tops, get ready to work on those positive vibes and lure the sun to meet and greet.
Nothing quite says summer like tie-dye and this subtle version from COS is the ideal way of injecting some colour into your neutrals; style with denim shorts or mix and match with other colours for an on-point 2020 look.
And, let's not forget that Ireland can indeed get sunny so make sure you invest in the ever stylish-straw fedora to keep the rays at bay.
Tiered pendants make for the perfect layering accessory that look great with everything from simple swimsuits to summer dresses, this stunning piece from Irish jewellery designer, MoMuse is made to be worn on repeat.
Countryphile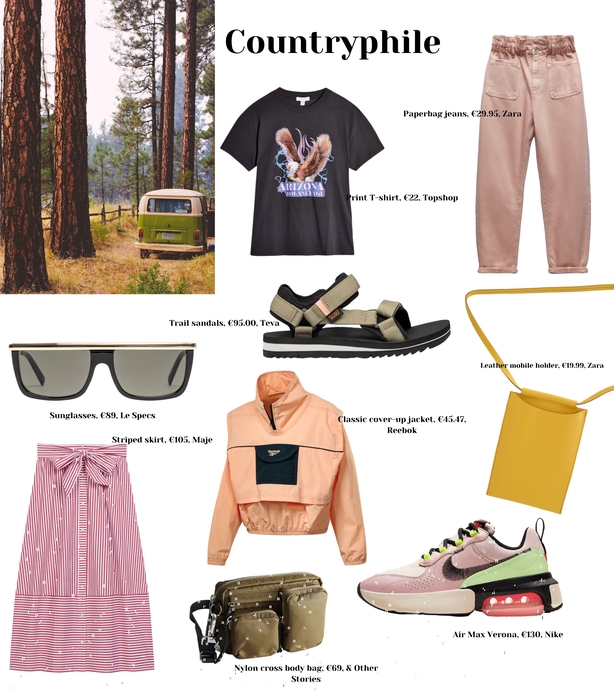 Escaping to the country is the ideal getaway in Ireland considering our incredible scenery, but let's face it, the weather is unpredictable so knowing what to pack can be tricky business.
Our edit of on-trend baggy jeans, the best trekking sandals in the business and rain proof coat from Reebok will become your staycation best friends.
This leather mobile phone holder has cycling, horse riding and general woodland mayhem written all over it, making it the ideal accompaniment for activities that require your hands but when you also want to make memories.
For the road-trippers and intrepid explorers, our mission critical edit is weather and style proof. Exploring never looked so good.
Summer in The City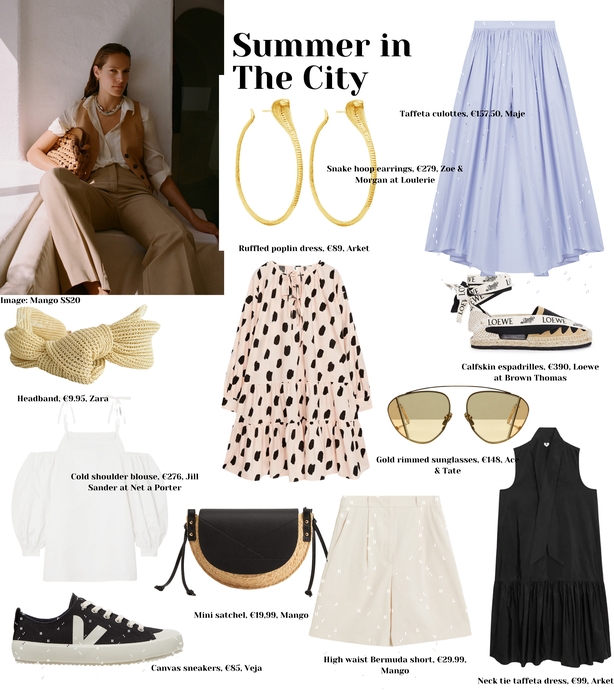 If you are planning on escaping to the city for the weekend, get an urban uniform to match. From walking essentials to those balmy evening dresses, this capsule wardrobe is your savvy style savior.
When it comes to summer styling, always start with the dress, invest in a few key pieces that are lightweight and breathable.
Accessories can also make or break an outfit, so investing in statement pieces that will become the star of the show can elevate simple neutrals into fashion goddess moments.