This week's top beauty recommendations from the RTÉ Guide.
A bit of luxury
If you feel the urge to splurge and fancy some luxury skincare, the Chanel Hydra Beauty Camellia Repair Mask has been launched and it's heaven in a jar.
Hydration is the key to radiant skin. Every day, your epidermis needs to be hydrated to maintain its plump and luminous appearance. Yet, daily life and its many activities can weaken the skin's balance. Hydrating and soothing, the new product from Chanel is enriched with hydrating and nourishing active ingredients derived from Camellia japonica and an antioxidant blue ginger extract.
The balm texture of the mask is an invitation to relax. Generous and creamy, cocooning and enveloping, it delivers instant comfort. Following application, which can take several forms (a thick layer, a thin layer or per area), skin feels really nourished and plumped.
To really feel the effects, apply a thin layer to the face and massage thoroughly into skin, then leave on overnight. To soothe dryness, massage a small amount onto targeted areas of the face. RRP €60.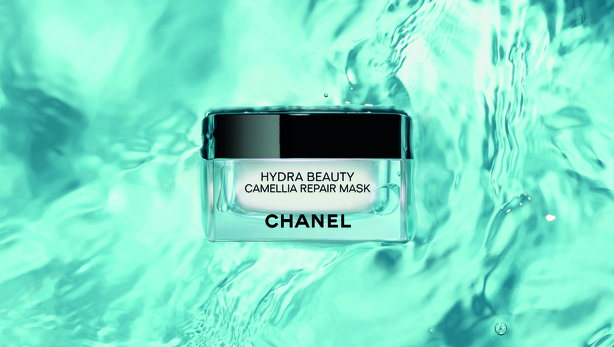 #lovelocal
Did you know that your dirty make-up brush has more bacteria on it than a toilet seat? If you're prone to congestion, breakouts or acne, you should be cleaning your brushes after each use to avoid spreading bacteria.
Irish beauty brand Ella & Jo Cosmetics believe make-up should be fun and creative but it should also be clean and safe. Without sanitised make-up products, brushes, tools and accessories, your overall skin health is affected, which can lead to nasty bacteria breeding causing infections. For that reason, Ella & Jo are launching their Spring Clean Campaign.
A recent survey of over 2,700 people showed that 67% didn't clean their brushes often enough and when asked why, 40% answered "Brushes take too long to dry" and a whopping 59% said they just can't be bothered. The company's key product, the Squeaky Clean Brush Cleanser was designed with both the professional and non-professional in mind. It has been produced and manufactured in Ireland, designed to change our mindset around brush cleaning and to take the "chore" element away.
This one product will clean, disinfect and condition the brush fibres on both natural hair and synthetic brushes so that brushes will last longer. It can also be used to disinfect your hands, phone, steering wheel, make-up packaging and office surfaces etc. Available online and stockists nationwide for €20.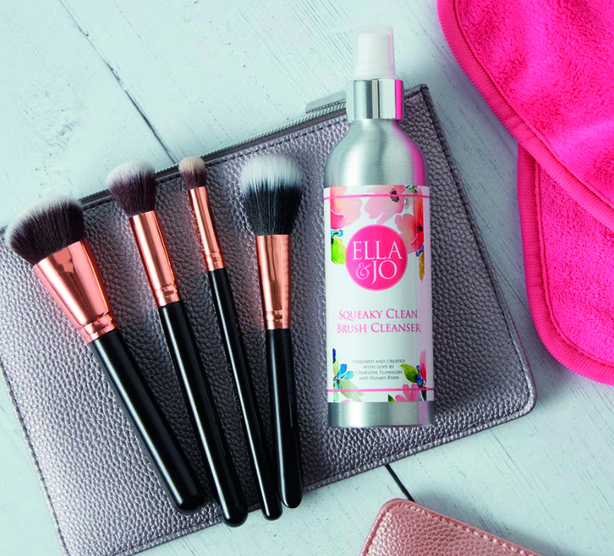 We love
There's been a lot of talk about transparency and natural ingredients in the beauty industry. When Codex Beauty launched, it began with a clean slate. Rather than incrementally making a blacklist of chemicals to extract from products, Codex Beauty drew inspiration from The Codex Alimentarius, a collection of internationally adopted food and health standards, and then developed their own set of core principles, guidelines and ethical code of practice.
The Codex Bia Skin Superfood is particularly nice, especially for dry skin. Use it on your hands, on any dry patches, under tan on the rough areas like elbows and knees etc. It feels lovely on your skin, it's not overly oily or sticky or too thick either; it's got a lighter consistency than most products that target dry skin. Available from codexbeauty.com, €55.