It feels like salons have been shut for aeons, which means a lot of us have been turning to DIY treatments to keep our beauty routines ticking along.
While you might be comfortable giving yourself an at-home facial, dying your own hair is a completely different challenge. Some people have been brave enough to tackle dye kits from a box, but many of us are holding out until hairdressers are open.
If you're not getting regular treatments, you need to spend a bit more time and effort taking care of your dyed hair at home, so colour looks vibrant for as long as possible.
Protect the colour
While we can't stop your roots from showing, there are things you can do to protect the colour.
"The after-effects of hair colour are mostly due to moisture loss, so the best thing you can be doing right now is utilising the time to load up on hair masks and self-care," explains Leigh Keates, creative director at John Frieda.
"Imagine it like this: dull and dry hair tends to lack the natural oil and moisture that coats the outside of the hair cuticle. Without this, the cuticle is rough and uneven making it more difficult for light to bounce off. The reflection of light on the hair shaft has a lot to do with how healthy and vibrant hair colour can look."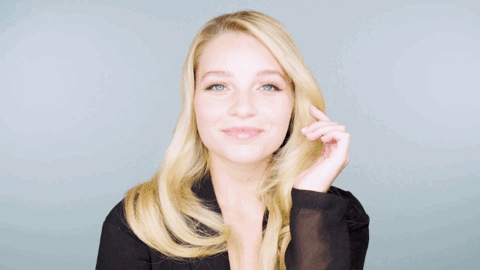 Moisturise
With this in mind, keeping your hair as moisturised as possible will go a long way. Technical director of beauty experts Acheson & Acheson Robin Parker recommends testing out different products to find out what works best for your hair type.
This means searching for extra-moisturising shampoos and conditioners, and Parker agrees with Keates by saying: "Nourishing hair masks will work to seal cuticles and prevent colour molecules from being washed out of the hair shaft."
Top Tips
Luckily, the other things you can do are actually pretty easy if you're working from home all the time. The first is washing your hair less; Parker recommends limiting yourself to around twice a week, meaning there's less of a chance for the colour to wash out.
The second is to avoid high heat tools – which many of us have already been doing over these past couple of months.
On top of this, you can adopt some simple fixes to reduce the look of your roots growing through. "For some who have dramatic hair colours, perhaps a platinum blonde or bright shade, grown out roots will be inevitable if your base colour is very different, but there are some easy styles that can camouflage them in the meantime," explains Keates.
"Chunky hairbands are a great way of disguising them and can even elevate your at-home loungewear. Also, make sure to use lots of volume – sleek styles can emphasise roots so amp up on dry shampoo to give hair a lot of texture."
If you're worried about showing your roots on your next Zoom call, Keates says: "Dependent on where your greys grow, it can be a case of adjusting the placement of your parting to disguise them."
Even when salons are open again, it's worthwhile keeping up with these additions to your routine. Parker says: "Generally, healthy and well-maintained hair will hold colour better over a long period as opposed to hair that is not routinely cleansed and moisturised."