Now is the perfect time to get lost in a classic movie.
Whether it's glittering costumes or Nineties minimalism, film often uses fashion to dazzle – or even give inspiration for your own wardrobe.
When it comes to fashion, some films are a cut above the rest – where the style or certain characters have become iconic for a reason. Here are some of the most fashionable movies you can watch while you have some time on your hands…
1. Breakfast at Tiffany's, 1961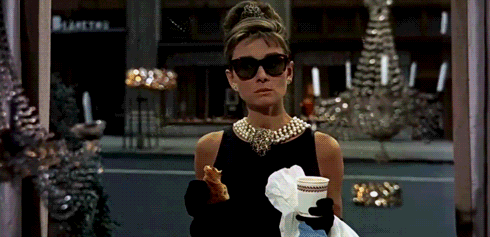 No discussion of fashionable films would be complete without a mention of Breakfast at Tiffany's. Hubert de Givenchy created the iconic black dress for Audrey Hepburn as Holly Golightly, which she wore with strings of pearls and chic black sunglasses.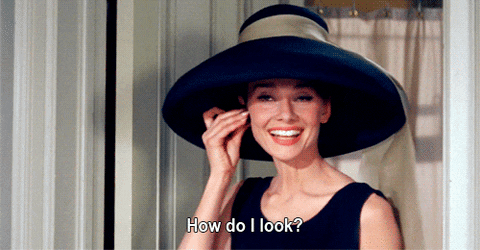 With Hepburn's sleek bouffant and a long cigarette holder perpetually in hand, Breakfast at Tiffany's shows that fashion doesn't have to be OTT to make a statement. Golightly's style has truly stood the test of time, and is still being copied today.
2. Pretty Woman, 1990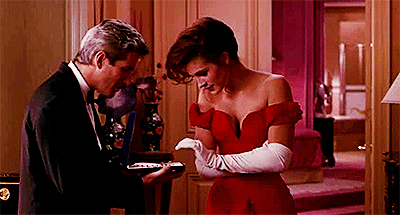 Pretty Woman stars Julia Roberts as a Vivian, a sex worker who falls in love with a rich entrepreneur called Edward (Richard Gere). With Edward's money, Vivian gets a whole new wardrobe, serving some of the most memorable fashion moments in movie history.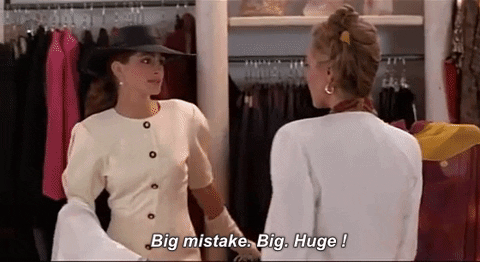 The most stand-out look is when Vivian goes to the opera, wearing an off-the-shoulder red gown which played off Roberts's auburn hair. While this is certainly the knock-out look, the rest of the film is full of incredible outfits; whether it's the brown polka dot dress Roberts wears to the polo, or the chic white sundress paired with matching gloves and a black hat.
3. Mahogany, 1975
Starring Diana Ross, Mahogany is a classic rags to riches story that follows the journey of Tracey Chambers, an aspiring fashion designer from Chicago who dreams of making it big.
Along her journey, Tracey meets renowned fashion photographer, Sean McAvoy, who convinces her to travel to Rome to give modeling a go. Determined to impress the powers that be, Tracey transforms herself into a supermodel named Mahogany. From there, audiences are treated to a series of OTT outfits.
It being the 1970s, Ross's character takes on a kitschy wardrobe filled with highly-embellished ensembles ranging from a rainbow gown to an orange beaded kimono.
4. Pulp Fiction, 1994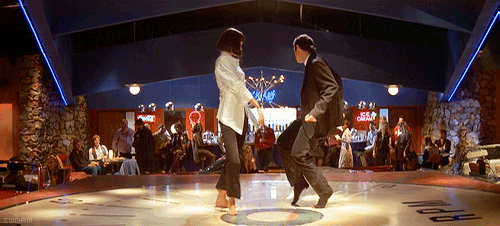 There isn't much to say about the menswear in Quentin Tarantino's crime thriller Pulp Fiction. John Travolta and Samuel L Jackson's stick to suits which aren't perfectly fitted (this was the Nineties, after all), with the occasional trench coat worn on top.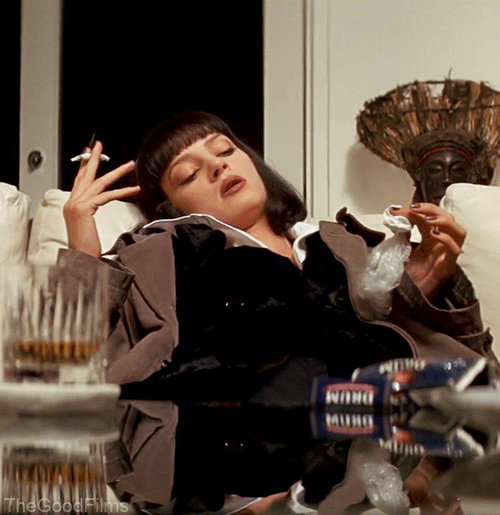 However, it's the women's clothes which really shine. Uma Thurman plays Mia Wallace, who stood out for her androgynous tailoring and an interpretation of Nineties minimalism which still resonates today. With black cigarette pants and white shirts, there wasn't anything not to love about Thurman's outfits.
5. Crazy Rich Asians, 2018
When Rachel Chu (Constance Wu) travels to Singapore with her boyfriend Nick Young (Henry Golding) to meet his exceptionally wealthy family, she is introduced to the lavish lifestyle of the rich and famous.
Based on Kevin Kwan's satirical novel of the same name, Crazy Rich Asians is a feast for the eyes thanks to the hard work of costume designer Mary Vogt who dressed the cast in Valentino, Marchesa, Alexander McQueen, Ralph Lauren, Christian Dior, Stella McCartney, Max Mara, Versace - you get the idea.
Pulling inspiration from fairytales and children's stories like Alice in Wonderland, Cinderella, and The Wizard of Oz, Vogt used fashion to show Rachel's 'fish out of water' transition from life as a professor in New York to dressing in Haute couture in Singapore.
6. Clueless, 1995
Few leading ladies have a style as covetable as Cher from Clueless, played by Alicia Silverstone. Her fashion was the epitome of Nineties cool – we bet you can already picture Cher's yellow plaid skirt and jacket set, or the Calvin Klein slip dress.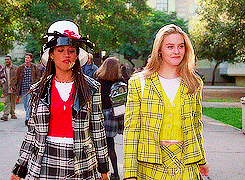 It wasn't just Cher, but the whole cast serving up some iconic looks – whether it was Dionne's black and white top hat or Amber in a fluffy headband. This was a preppy take on Nineties style, with plenty of over-the-knee socks and perfectly matching ensembles.
The film provided a fashion education to a whole generation; when Cher is robbed at gunpoint, she argues about getting on the ground by saying: "You don't understand, this is an Alaïa!" who she calls a "totally important designer".
The movie might have been made in 1995, but thanks to the current obsession with Nineties fashion we're still seeing Cher-inspired looks everywhere.
7. The Royal Tenenbaums, 2001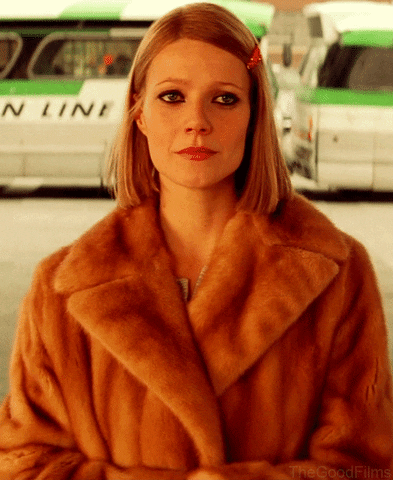 In terms of fashion, Gwyneth Paltrow as Margot is the real star of Wes Anderson's The Royal Tenenbaums, with her fur coats, tennis dresses and heavy eye make-up.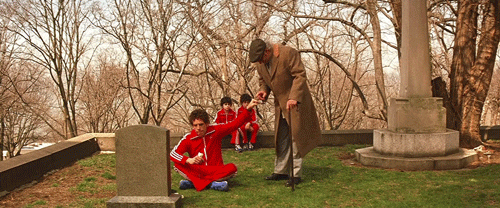 The film's style is as eclectic as can be expected from Anderson – the quirky director loves to play with bright colours. Special shout-out has to go to Ben Stiller's character and his children, who wear matching red Adidas tracksuits throughout.
8. Atonement, 2007
You might not expect a film telling of love and betrayal in WWII to make this list, but Atonement – an adaptation of an Ian McEwan novel – isn't an ordinary war film. In a particularly pivotal scene, Keira Knightley wears an unforgettable green silk dress with a low back and sweeping hemline.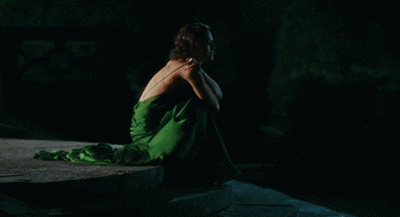 There have been countless replicas of the dress made, some of which have sold for hefty amounts of money. Even though the green dress overshadows the rest of the film's fashion, the other outfits are just as beautiful – as Cecilia, Knightley wears everything from a white bathing suit with matching cap to more androgynous tailoring when the film moves into wartime.
9. The Adventures of Priscilla, Queen of the Desert
"She's back... Looking as gorgeous and outrageous as ever in a brand new frock." - This is the tag line for one of the most iconic road trip movies in history.
Starring Hugo Weaving, Guy Pearce, and Terence Stamp, The Adventures of Priscilla, Queen of the Desert is a comedy-drama that follows two drag queens and a trans woman as they venture into the Australian outback, traveling from Sydney to Alice Springs, in the hopes of landing a gig.
Costume designers Lizzy Gardiner and Tim Chappel brought home the Oscar for 'Best Costume Design' thanks to their exemplary work with sequins, feathers, glitter, and a lot of hot glue.
10. The Great Gatsby, 2013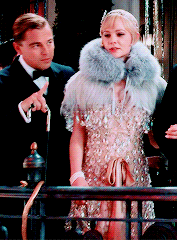 It's hard not to be blown away by the costumes in Baz Luhrmann's adaptation of F Scott Fitzgerald's book. Set in the flapper era, the outfits are sensational.
According to The Hollywood Reporter, costume and production designer Catherine Martin was in charge of 1,700 vintage costumes, and she enlisted the help of Miuccia Prada to do so.
With sparkles, geometric shapes, headbands and plenty of feathers, the ensembles were a modern take on Twenties dressing, adding a glamorous and almost otherworldly note to the film