Getting dressed for the day can play an important part in good mental health, writes Taryn de Vere, whether that's dressing like a 1920s showgirl or simply changing out of pajamas.
As an all-or-nothing type of person, my clothing style is either overly flamboyant or pajamas. I have no in-between. So self-isolation, for me, meant weeks of schlepping about my house in cosy clothing.
The exceptions have been my "essential visits" to the supermarket or Post Office when I've been not only over-dressing but probably over-doing it too. Admittedly, I did pull out my red sequin ballgown for a trip to Lidl but that was because that trip was the most exciting thing in my life since the bin man came.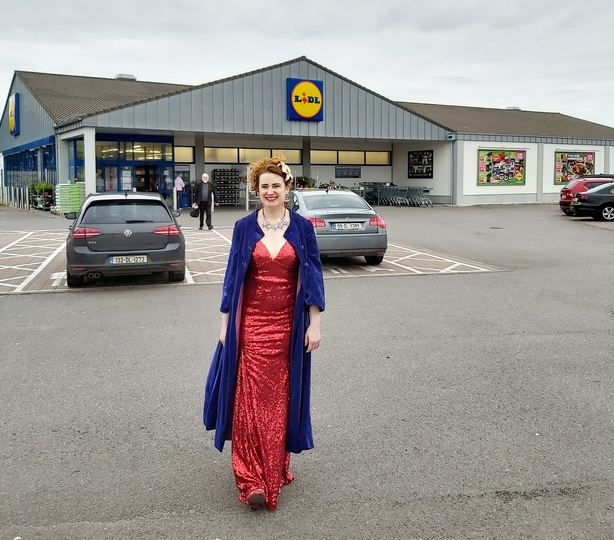 The things I thought were mundane in my pre-pandemic existence are now 'Big Occasions' in my life. I live for the Postman's visit. I watch sympathetically as he looks with terror at all my little vectors pushing their noses against the glass door. My children also long for the variety that a glimpse of a terrified Postman offers. A whole new human in our world for a few seconds.
It's the little things.
In the periods between trips to Lidl though, I started to feel a bit down about always wearing the same thing. Pajamas at night, pajamas during the day. By day eight it was beginning to feel weird.
Psychologist and lecturer Fionnula MacLiam suggests that my feelings are very normal as getting dressed for the day can play an important part in good mental health. Getting dressed is basic self-care, she adds, and can help some people to stay hygienic.
Grocery shopping done ✅#SelfIsolatingButStillFabulous pic.twitter.com/I7HjMfqzJH

— Taryn De Vere (@TarynDeVere) April 11, 2020
"Getting dressed implies getting washed and ready for the day is part of the routine of our lives. And a routine is good!"
"It also implies a readiness – readiness to interact with people, or to go out, or do things. There are things that aren't so easily done in PJs, slippers and dressing gown, that might be unsafe or unsuitable: climbing the attic stairs, cutting the grass, maybe even cooking if the gas flame might set fire to your dressing gown sleeve."
"So that sense of readiness might translate into being more active, rather than just hanging around."
Big exciting trip to the bottle bank today 😊 pic.twitter.com/b7FcfAZ8o7

— Taryn De Vere (@TarynDeVere) April 9, 2020
Going from getting dressed every day to staying in pajamas can impact on our mood as well, Fionnula says.
"Most of us like to look half-decent and our evaluation of our appearance is important to ourselves, but that's our own standards. Most of us like to dress up occasionally but couldn't dress up daily, other people put an effort in more regularly."
I would put myself in the dressing-up daily category, which might explain why I was starting to feel uncomfortable with constantly wearing flannelette pajamas.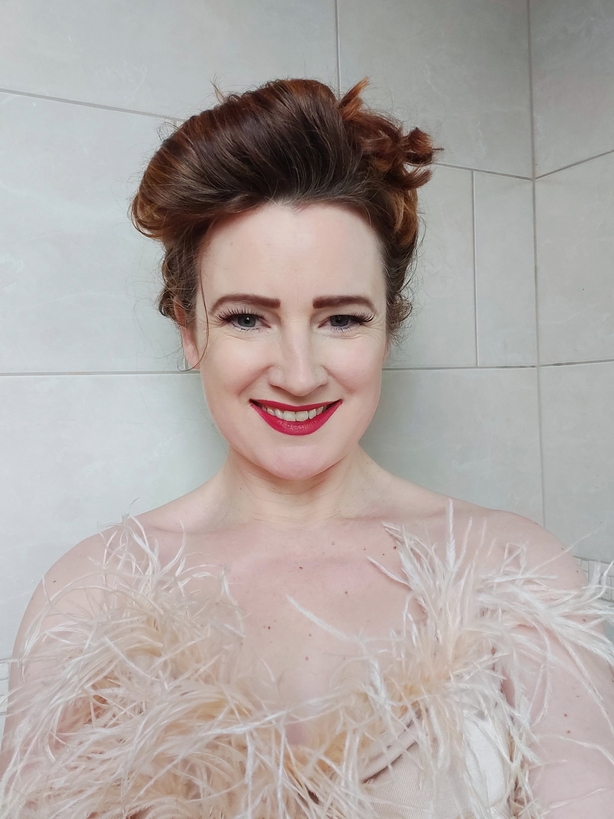 Noticing your own feelings is the most important aspect in determining if your choice of clothing is affecting your mood, Fionnula stresses.
"If we're fine with our appearance that's the main thing. The trouble is when we're not happy with our own appearance, whether that's due to body image or how we think others will evaluate us or whatever."
Aside from attire, Fionnula says there are other things people can do to try and keep their spirits up during this time, like getting plenty of sleep, eating healthily, doing a bit of exercise and keeping up connections with other people.
Have you been staying in? Have you really? pic.twitter.com/Mm5qCjk2wx

— Taryn De Vere (@TarynDeVere) April 5, 2020
However, not everyone has the privilege of being able to do these things. Fionnula cites those living in Direct Provision as one example of people who will find this time particularly tough. "It's more difficult for people living in overcrowded situations or people with small children trying to work from home."
For those living on their own, Fionnula recommends keeping up as much social interaction as possible. "Many of us are missing the daily interactions we had with people, but we are social creatures, we need social interaction, so important to keep that up with phoning, texting, video-calling."
#SelfIsolatingButStillFabulous 😚 pic.twitter.com/3IgNhUknKY

— Taryn De Vere (@TarynDeVere) April 14, 2020
Most importantly Fionnula suggests being kind to yourself during this time of self-isolation.
"Personally I'm a fan of dancing in the kitchen, singing along with the radio – but my household is not so keen on me doing this, so consideration for others is important. Music, hobbies and interests, are all good."
As for hobbies and interests, I've been breaking up the pajama monotony by dressing up in a style from a different decade once every few days. So far I've done the 1920's, the 1930's and the 1940's. I've been posting my photos on social media for other people to enjoy/laugh at.
The pictures have been getting lots of lovely responses from people delighted by my over-the-top outfits. My Postmistress is my biggest fan, however, especially when I told her I'd made such an effort just for her.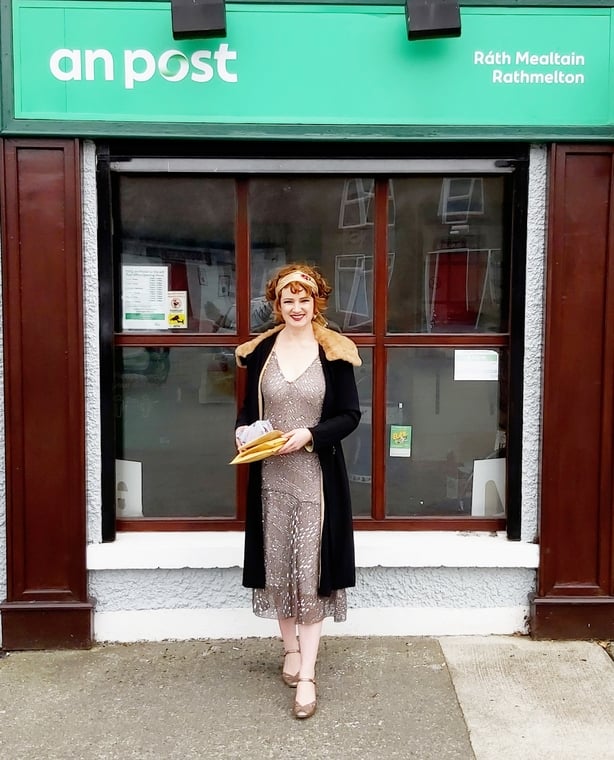 I did try a bit of in-between dressing when I had a job interview via Skype this week. I got dressed up in an interview-attire on my top half and had my pajama bottoms and slippers on my bottom half. It was the strangest outfit I've ever worn for a job interview. But then again, these are strange times.
Job interview attire in the time of coronavirus 😊
Wish me luck! pic.twitter.com/G3kIUwviZj

— Taryn De Vere (@TarynDeVere) April 6, 2020
We should all do what works for us Fionnula says. "There's no one answer that'll do for everyone, it's about everyone finding their own answer to the basics and beyond."
As for me, I'm making a superhero outfit to walk the dog in.
Stay tuned.
- Written by Taryn de Vere