With a new season of London Fashion Week kicking off, there will be a new wave of up-and-coming models making a name for themselves.
From Kate Moss to Adwoa Aboah, some of the biggest supermodels in the world have cut their teeth at LFW – plenty of them when they were still teenagers.
We've hunted down some archive snaps of famous models before they hit the big time, at some of their first London Fashion Week shows…
1. Naomi Campbell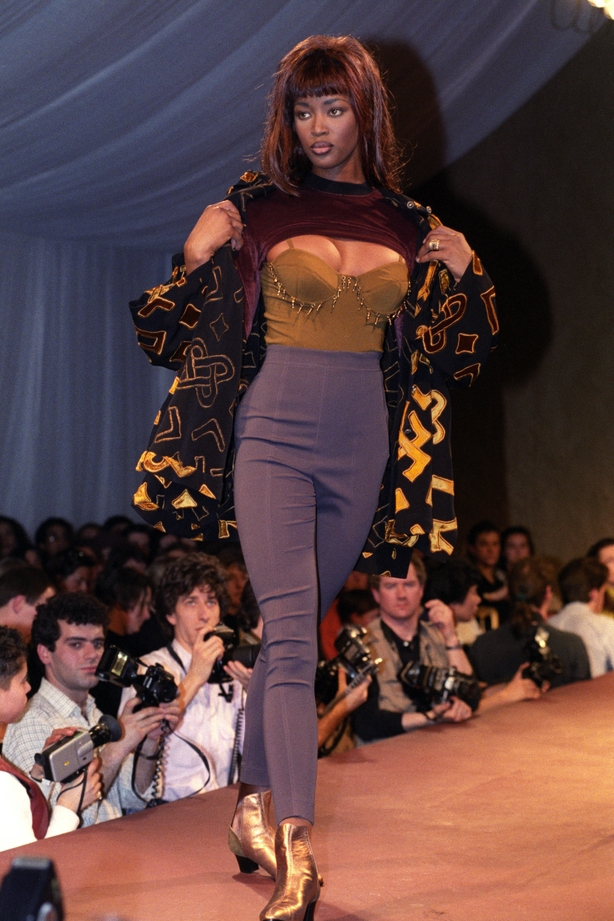 Naomi Campbell first started walking the catwalk in the late Eighties, working with big names like Yves Saint Laurent. This is one of the earliest snaps of her on the catwalk for Ozbek at London Fashion Week in 1991.
Throughout the Nineties, Campbell ruled the LFW catwalks, but it was in 2005 she really made the event her own by setting up the charity show, Fashion for Relief.
2. Kate Moss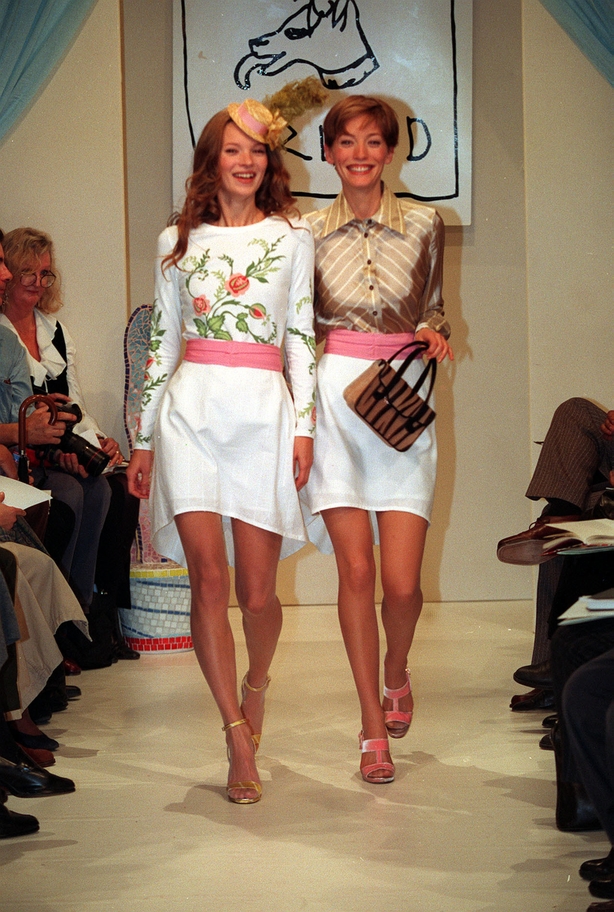 Like so many models in the 1980s, Kate Moss was discovered at a young age – she was just 14 when she first caught the eye of a scout in 1988. She came up at a similar time to Campbell and, as a Croydon girl, she soon became a familiar face at London Fashion Week.
This snap is from Bella Freud's SS94 collection in October 1993, where a young Moss has her natural, darker hair.
3. Sophie Dahl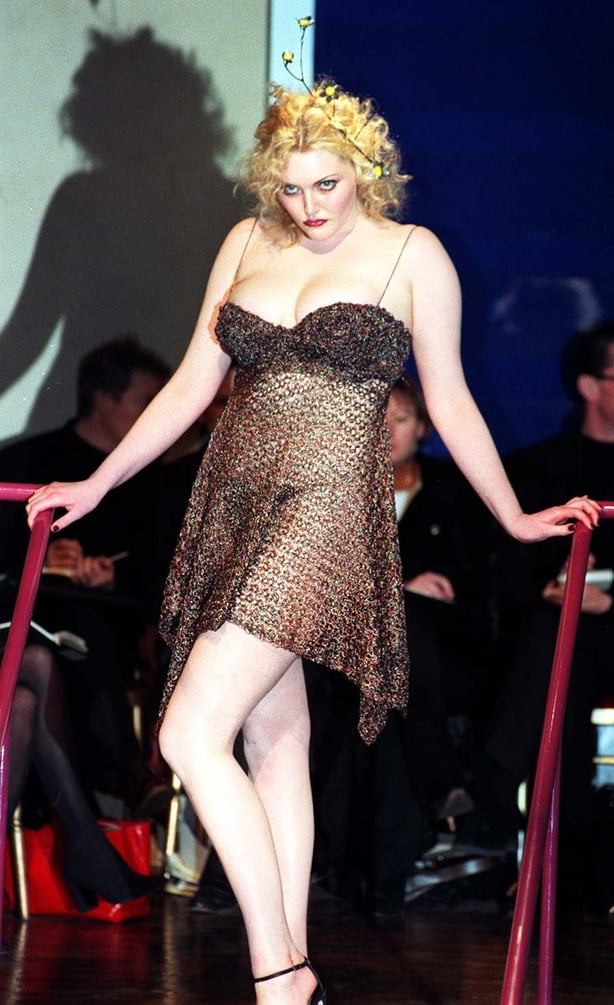 Sophie Dahl wasn't discovered on the street, but came from a famous family – her grandfather was Roald Dahl and both her parents were actors. However, what does make her stand out is the fact she was a plus-size model – one of the first to hit the big time.
Dahl first walked in LFW in February 1997, which was a particularly big deal because this was the time of 'heroin chic', making a fuller figure a rarity on the catwalk. She made her debut modelling for Irish designer Lainey Keogh.
4. Lily Cole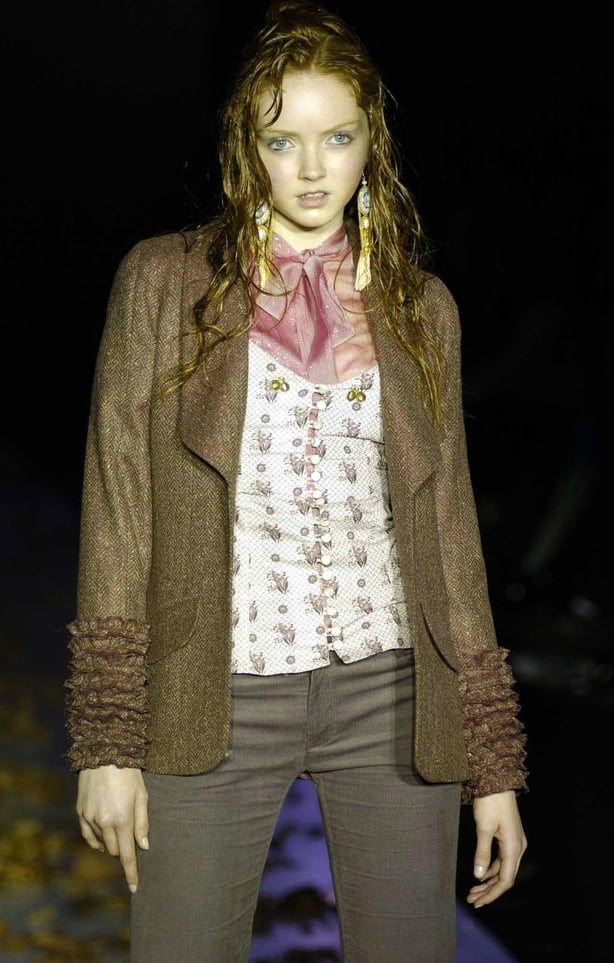 This snap is from 2004, when Lily Cole was just 16 years old. She was discovered on the street in London the year before, and blew up so quickly she was named model of the year at the Fashion Awards in 2004.
Cole particularly caught attention for her fiery red hair, and at the time Isabella Blow told the Evening Standard: "She looks like Botticelli's Venus – I think she'll be huge."
5. Rosie Huntington-Whiteley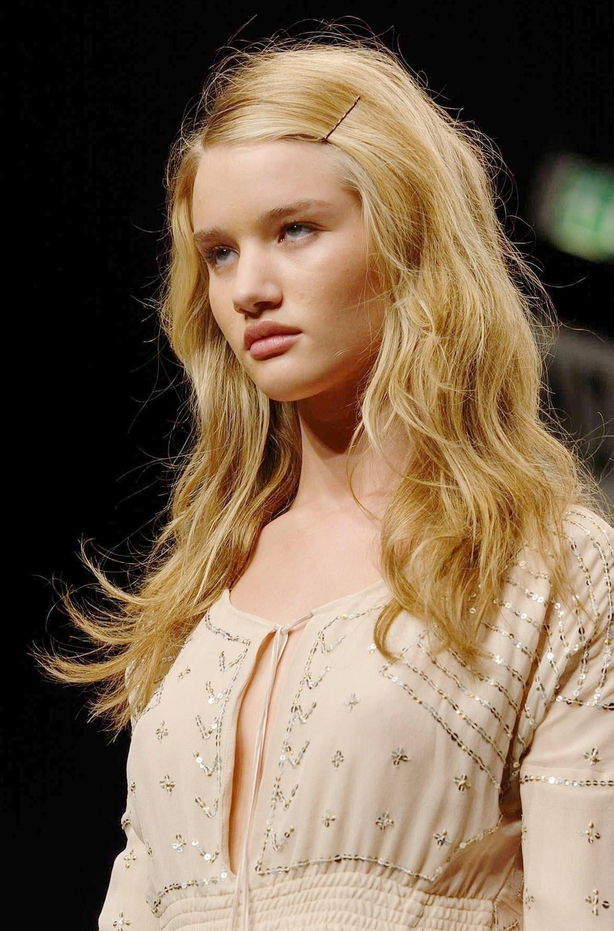 In recent years, Rosie Huntington-Whiteley has made a name for herself as a businesswoman with an obsession with beauty. Back in 2004, she was a baby-faced 17-year-old at one of her first London Fashion Weeks, walking for Betty Jackson.
You rarely see Huntington-Whiteley on the runway nowadays, but she's a regular fixture on the front row – particularly for brands like Burberry, who helped propel her to stardom.
6. Agyness Deyn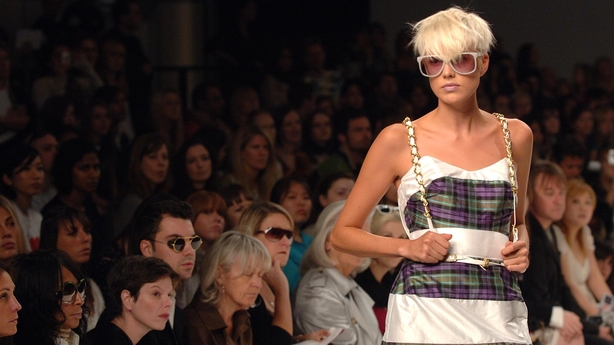 Agyness Deyn is another British supermodel who has left fashion behind and now focuses on her acting career. However, back in 2007 she was fresh on the scene with designer pal Henry Holland.
She first appeared on the cover of Vogue in 2007, and also walked in some of her first fashion shows in London for designers like PPQ.
7. Jourdan Dunn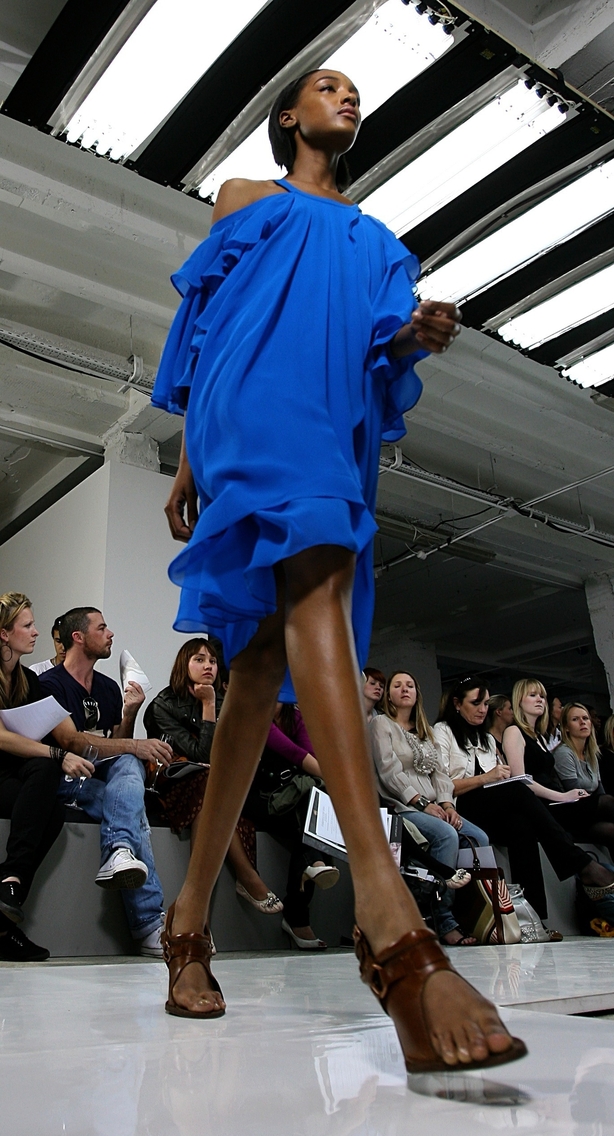 Even though Jourdan Dunn is a Londoner, her catwalk debut was in the US – walking for American brands like Ralph Lauren and Tommy Hilfiger. However, she also made her London Fashion Week debut in 2007, modelling in shows like Topshop's Unique collection.
8. Adwoa Aboah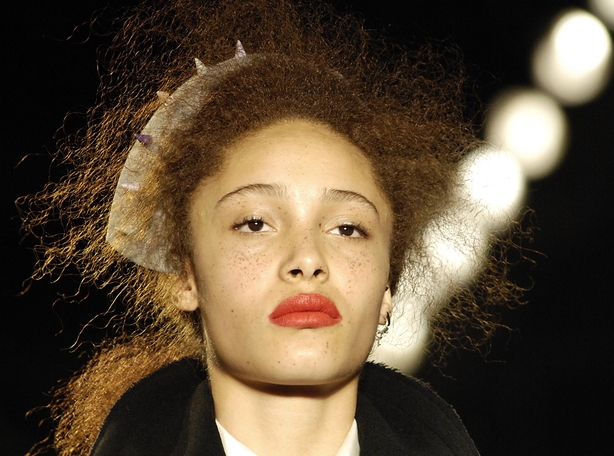 In an interview with Glamour last year, Adwoa Aboah said: "It's not a full 'fashion week' memory because I wasn't doing the full system then, but the first show I ever walked was for Giles Deacon, and that forever will stand as a big moment."
Now, she's a regular face at fashion week, often walking for Burberry, Richard Quinn and Ashley Williams.
9. Cara Delevingne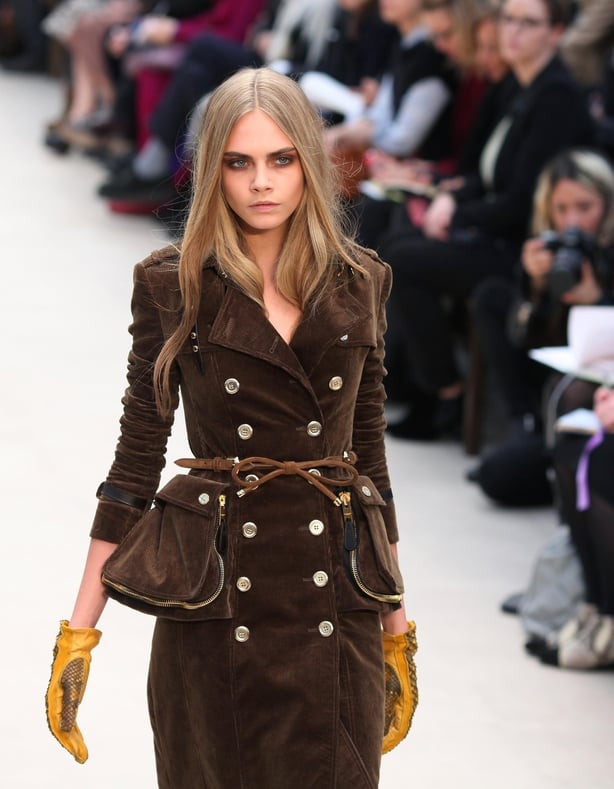 Cara Delevingne changed modern modelling, setting a trend for thick eyebrows which is still going strong today. She debuted on the London fashion scene in 2011 – and like so many up-and-coming British models, her career was propelled into the big time by heritage brand Burberry.
For years, she was a regular face at Peter Pilotto, Burberry and Mulberry, but now you'll be more likely to see her on the front row as she focuses on her acting career.