Known for her ability to dress to a theme, Kate Middleton gave a nod to the armed forces through her outfit while visiting a medical centre for those in the army.
In a rare public appearance as a foursome with her husband Prince William and parents-in-law Prince Charles and Camilla Parker Bowles, Kate dazzled in a striking Alexander McQueen suit, putting a new twist on her old reliable: the military-inspired two-piece.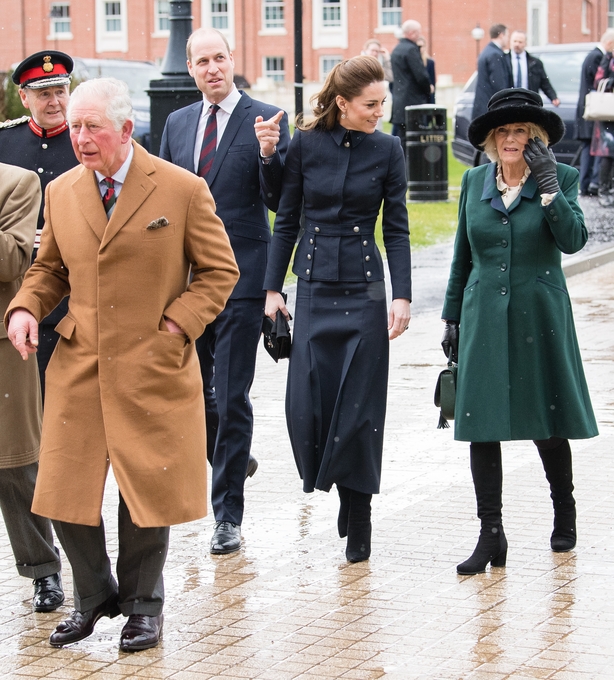 The Duchess of Cambridge turned heads while visiting the Defence Medical Rehabilitation Centre in Loughborough in the neatly tailored outfit, her blazer featuring a high, structured collar, elegant hidden buttons and a waist cinched in by polished silver buttons.
The long ankle-length skirt was certainly weather appropriate, but showed exquisite tailoring in the slight flare and swing as it moved. Paired with a pair of pointed toe black boots and a neat black leather handbag, the Duchess looked snug and sophisticated.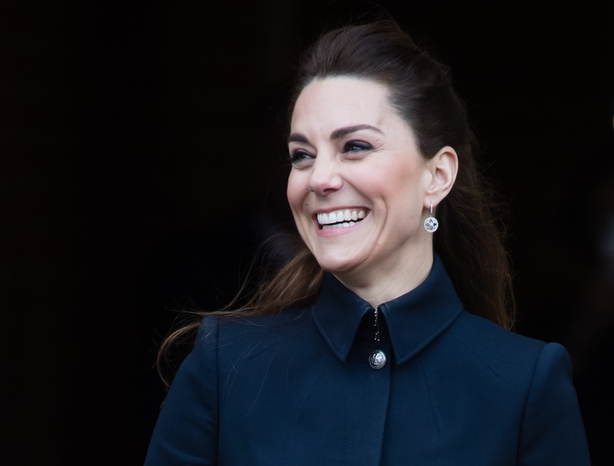 McQueen is a firm favourite of the Duchess's, with Kate commissioning many custom pieces over the years, not least her romantic lace wedding dress.
Her usual bouncy curls were pulled back in a half-up-half-down hairstyle, showcasing her fresh rosy complexion and delicate drop earrings.