It was set to be a quiet New York Fashion Week, with many of the heavy-hitters like Ralph Lauren, Tommy Hilfiger and Pyer Moss missing from the schedule and the Oscars taking place halfway through. However, the designers who were showing really amped up the drama and excitement of the week.
From the overt sex appeal at Sally LaPointe to bright colours at Jason Wu, this NYFW wasn't going to go by quietly. Here's everything we learned from the fashion extravaganza – which was far from boring, despite predictions.
1. Feathers are back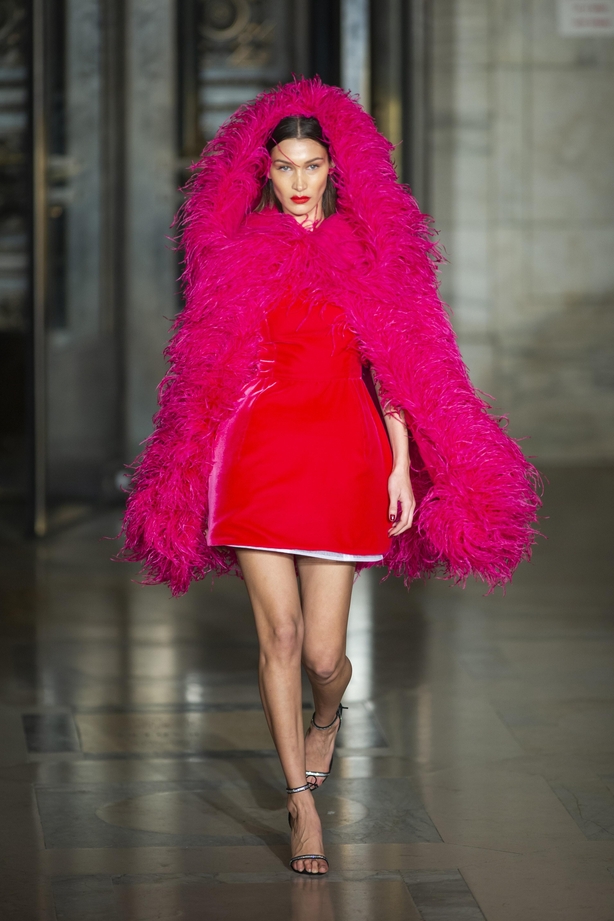 Feathers might seem more showgirl than high fashion, but plenty of major designers included them in some form this season. Whether it was hot pink at Oscar de la Renta, low-key white accents at Prabal Gurung or sultry navy at Jason Wu – this autumn/winter, it would seem like no outfit will be complete without some feathers.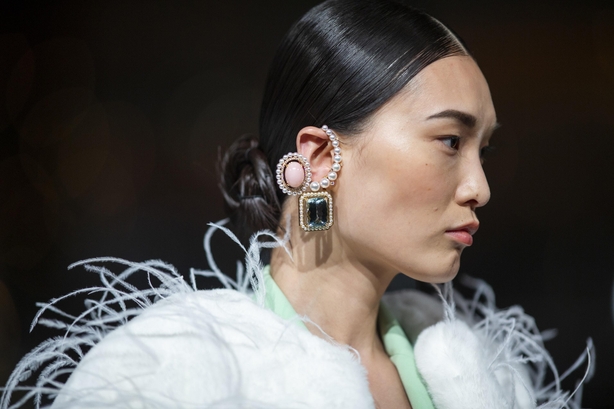 A far cry from adding a feather boa to your outfit, the high fashion interpretation of this trend is more grown-up and versatile.
2. Brandon Maxwell is making museums cool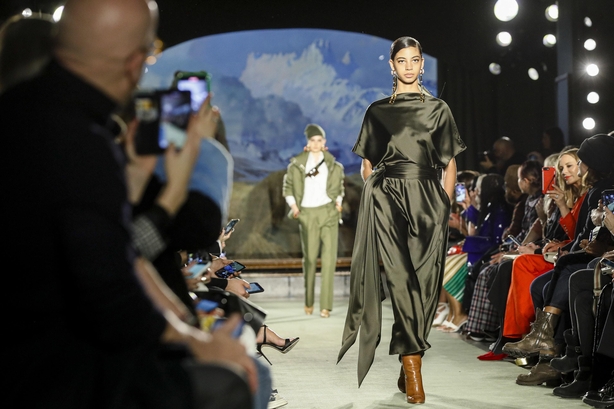 With Ralph Lauren and Tommy Hilfiger noticeably absent from the NYFW schedule, Brandon Maxwell stepped in as the resident designer championing modern American luxury. He did so in a dramatic location: the American Museum of Natural History.
Bonus points go to Maxwell for inviting stars of the Netflix cheerleading show Cheer, Lexi Brumback and Gabi Butler, to his front row, where they shouted encouragement and praise at models as they walked down the catwalk.
3. Catwalks are getting more dramatic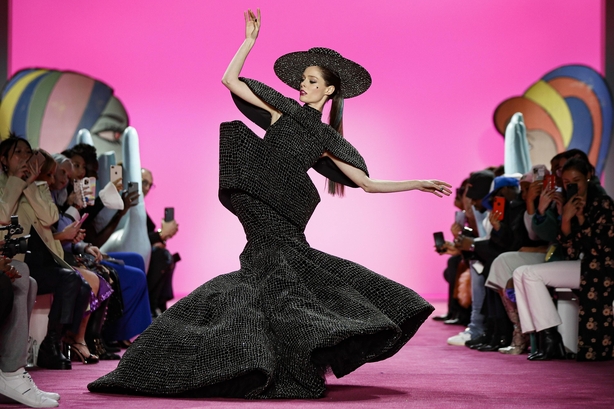 Back in the Eighties and Nineties, catwalk shows were performances which aimed to shock and awe the audience. Since then, shows have become a lot more stripped back – models tend to walk up and down the catwalk with relatively little flair or drama.
But the tides seem to be shifting – thanks to designers like Christian Siriano and Christopher John Rogers. At Siriano, supermodel Coco Rocha closed the show in a seriously major gown and matching hat, dancing down the catwalk with some very extra movements. The best thing wasn't even Rocha milking it for the crowd – it was actor Leslie Jones on the front row, who went viral for standing up and loudly cheering the model on.
Christopher John Rogers also leaned into drama with his designs, with voluminous dresses and bright colours, and he had models work the catwalk as opposed to just trotting down it.
4. We should all be investing in a cape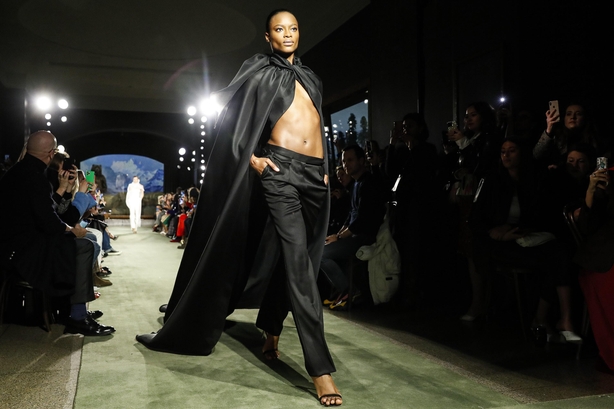 Caped dresses proved a red carpet favourite this awards season, and they've been just as popular at New York Fashion Week. Everyone from Brandon Maxwell to Carolina Herrera and Jason Wu incorporated capes into their outfits in some way – whether over trousers, gowns, or even informal minidresses.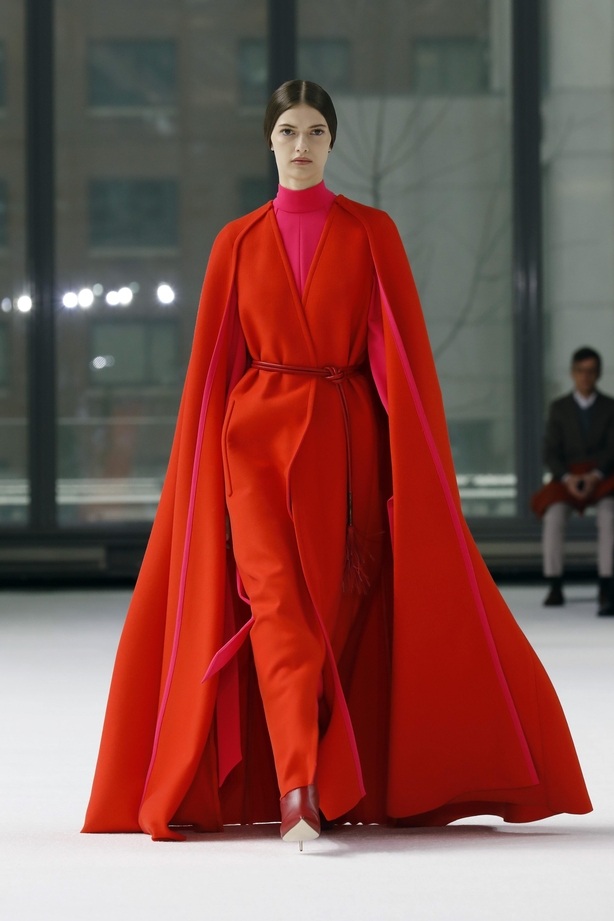 The best thing about this new trend for capes is how they can be seriously worked on the catwalk, bringing the drama we all deserve.
5. Naomi Osaka isn't just a tennis player
We all know Naomi Osaka as one of the most talented tennis players in the world, but this NYFW showed she's got plenty of strings to her bow. The 22-year-old is a fashion buff, and designed a collection in collaboration with the label ADEAM.
According to Vogue, Osaka described the collection as blending "traditional and modern Japanese elements" – as a nod to her heritage – adding: "It's both feminine and something that I would personally wear… I really felt like this represented me and my style both on and off the court."
6. Shearling is the new fur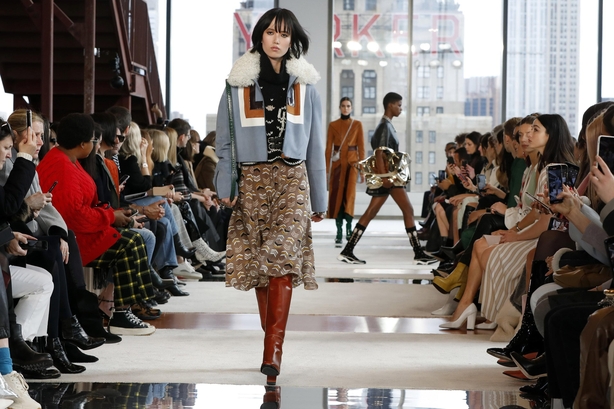 The fashion industry is increasingly moving away from the use of fur for environmental and ethical reasons, with big names like Prada and Versace ditching it for good. This means many designers have been searching for an alternative for big, fluffy coats, and at Anna Sui, Longchamp, Zimmermann and Tory Burch this NYFW, it would seem like shearling is the material of choice.
7. It might be time to steal your nan's knitwear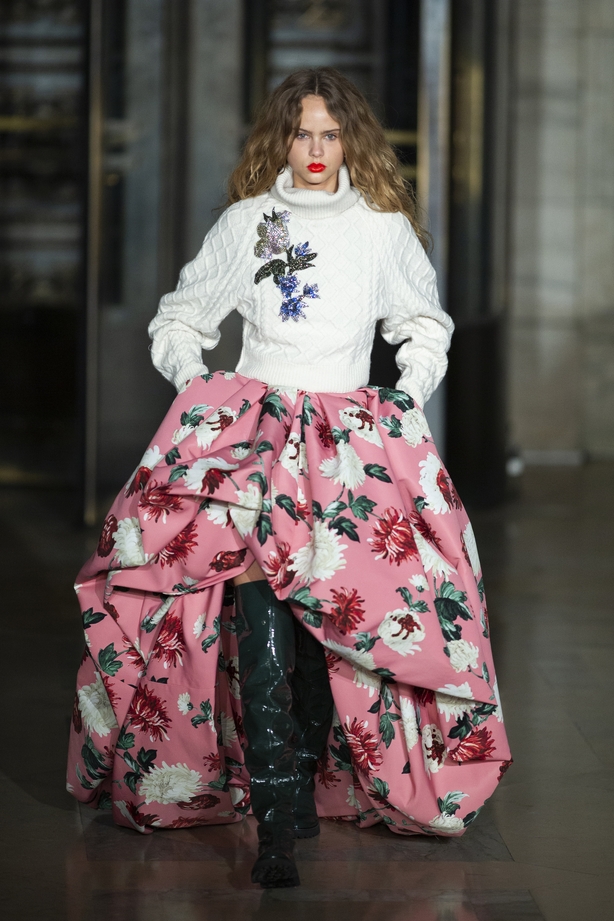 Move over statement dresses – this season, it's all about knock-out knits. Next autumn/winter, designers like Oscar de la Renta and Tory Burch are making a case for wearing thick jumpers – the chunkier, the better, and bonus points if it's embroidered with flowers.