Just when we'd got our heads around microblading – the process of 'tattooing' on fuller eyebrows – along comes another brow treatment that fans are hailing as the new face-framing saviour: brow lamination.
If the only lamination you've heard of before is the kind that encases card in plastic, it's not obvious what the salon technique involves.
"Brow lamination is a process of restructuring the brow hairs to keep them in the desired shape," says Natalie Piper, an international trainer for Lash Perfect, which developed the 'Hi Brow Lamination' technique.
"This is the perfect treatment for anyone whose hairs are irregular in direction or with any gaps in their hairs, giving the appearance of perfectly groomed full brows."
Devotees love the natural-looking finish, not to mention the fact that brow lamination costs about a quarter of the price of microblading and is completely painless.
How exactly does it work? Here, Piper talks us through everything you need to know about…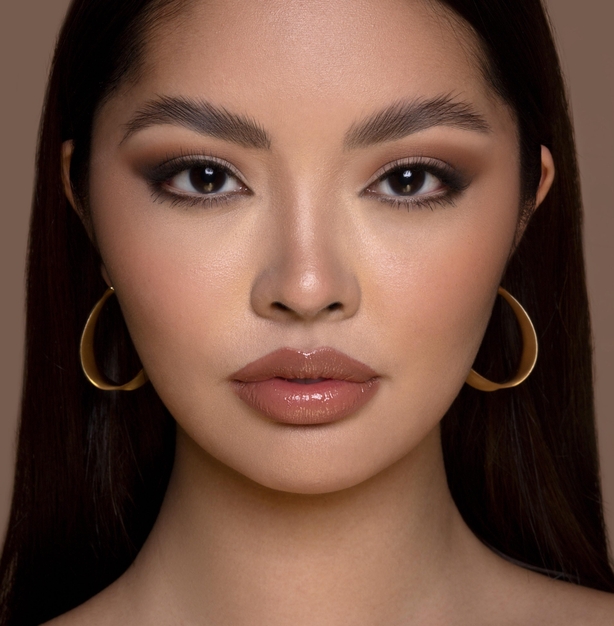 What's the procedure?
"After a full consultation with the client to determine what style they would like, the brows are brushed into shape with hairs placed into the desired style and position.
"The brow hairs are then secured in place using a style fixing product – this product has key ingredients to straighten curved hairs while ensuring symmetry.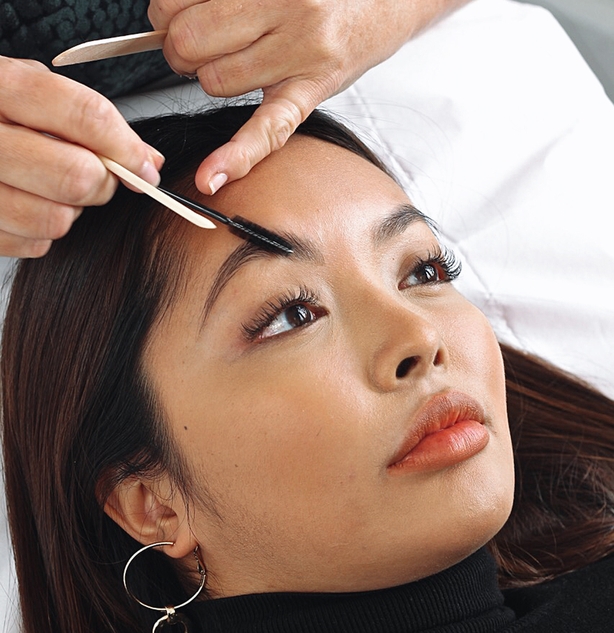 "Using two different styling lotions, the brow hairs are then fixed into their new position.
"Brows are cleansed to remove all residue of products and stray hairs tidied to reveal the new perfect brow."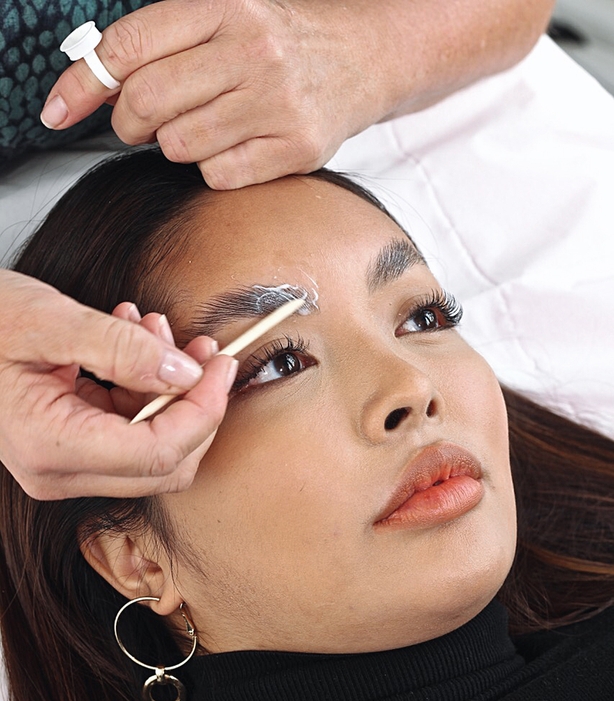 How is it different from microblading?
"Microblading is a semi-permanent brow treatment that involves implanting pigment under the skin to add colour and definition to the brows, a minimally invasive treatment which takes up to two hours and needs time to heal.
"Brow lamination is non-invasive and works on the hairs, not the skin."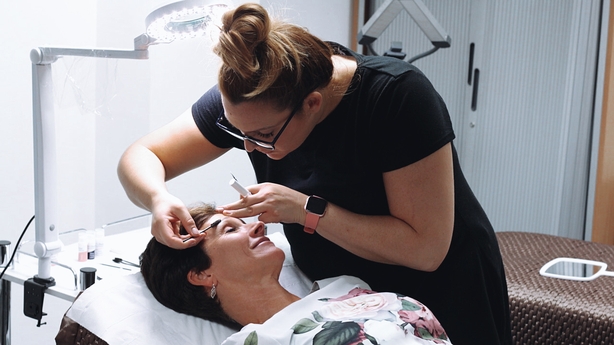 How long does brow lamination take?
"This treatment takes just 30 minutes to perform.
"To complete the look, a brow tinting treatment can be added such as QIC (Quick Intense Colour) for an intense colour that lasts and gives the appearance of extra fullness and definition."
Who is brow lamination suitable for?
"It's suitable for all clients wanting to enhance their brows and is great to tame and shape unruly brows.
"The treatment is also suitable for fine or sparse brows as it gives the appearance of slightly fuller brows, and can be styled to cover any sparse areas."
How long does it last?
"About six to eight weeks."