Lathering up your locks with shampoo and following (maybe) with conditioner is the most basic hair care step, but it can still be tricky to work out how often to wash your hair to keep it in optimal condition.
For most people, leave your hair unwashed for too long and it gets limp and greasy. Shampoo too often and you can end up with frizzy, dry strands. So where's the happy medium?
Here, three hair experts get back to basics and offer their advice on how frequently you should shampoo your 'do…
Why do we wash our hair?
"We wash our hair to keep our scalp in good condition promoting healthy hair growth and to give good movement and body to the hair," says Stephanie Sey, a trichologist working in association with Nizoral.
"When you do not wash your hair frequently you get a build-up of dead skin cells, sebum (natural scalp oil), sweat, pollution and fungus such as malassezia."
So it's important to wash away the nasties on your scalp, then follow up with conditioner to restore moisture through the lengths of the hair.
"Shampooing lifts the hair shaft cuticle during cleaning and the conditioner smoothes it down for comb-ability, protection and shine," says hairdresser Michael Van Clarke.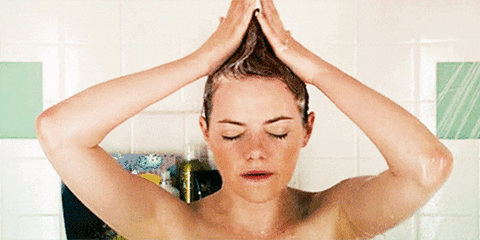 Assess your individual needs
"Unfortunately, I can't give you a magic number that will solve all your hair washing woes. However, at the very minimum you should wash your hair at least once a week," Sey advises.
She recommends paying particular attention to your hair and scalp to determine when it needs cleaning.
"How quickly does the hair become greasy? Is your head itching? Is it flaking a lot? Once you have figured these things out you should schedule your wash day before this happens."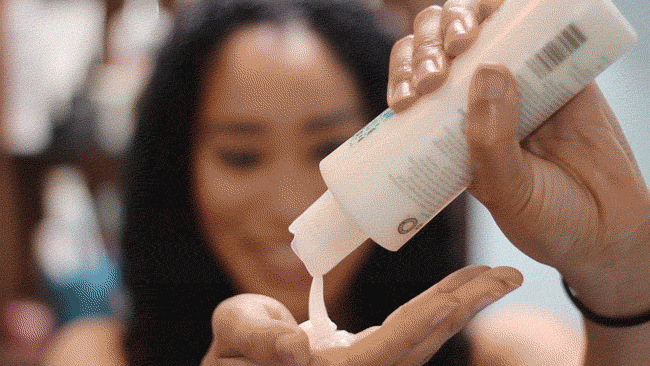 "For example, if your hair becomes itchy on day nine of not washing it you should most definitely wash it on day six or seven so it does not get to the itchy stage."
"Every individual is different," agrees Johanne Herald, senior master stylist at Charles Worthington Salons. "Some wash every day or more due to gym workouts or working in polluted cities, while some wash as little as once a week.
"I would recommend a thorough scalp analysis consultation in the salon. This is to assess if the client is using the correct technique and products on their hair and scalp."
Choose your products carefully
The shampoo and conditioner you use can have a big impact on how your hair reacts when washed.
"The most common complaint we see is oily roots and dry ends," Herald continues. "It's easily caused by washing hair just once too roughly, putting conditioner all over, and the water being too hot – we all do it when rushing in the morning.
To rectify this, Herald suggests swapping your shampoo for a balancing clarifying one, and applying a light conditioner to mid-lengths and ends. Then, rinse your hair thoroughly and do a cool rinse to close pores.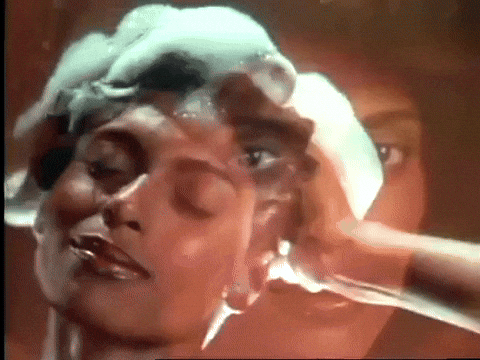 While brands might recommend pairing their products, Van Clarke recommends a tailored approach.
"It's generally best to choose shampoo for scalp and root area and choose conditioner by mid-lengths and ends," he says.
Herald says that if you're unsure, get a consultation and take your hair stylist's advice on the best products to invest in: "Yes, it's a bit more expensive, but you'll receive step by step advice on what to use, when, and where."
Hair type matters
Certain hair types require a different approach when it comes to washing.
"For bleached hair, when washing you need to make sure you find a good sulphate-free moisturising shampoo and moisturising conditioner," Sey advises.
"This should be alternated with good protein conditioner to keep the hair strong as the hair is made of keratin (protein), and a purple shampoo will help to keep your colour vibrant. Dandruff prone hair will benefit from an antidandruff shampoo or a scalp treatment."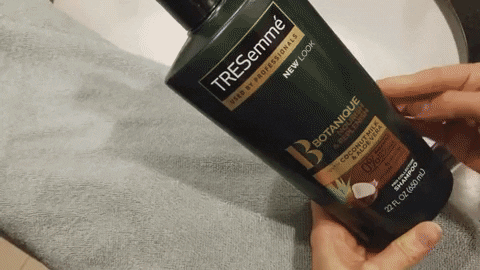 For those with afro hair, dryness can be a problem as sebum doesn't travel as easily down the shaft of curly hair.
"On the flip side, under-washing can lead to a build-up of sebum close to the scalp leading to scalp issues," Sey says. "Taking this into consideration, washing the hair at least once a week is optimal."
"It is a good idea to use a sulphate-free moisturising shampoo when washing the hair and making sure you find both a good protein and moisturising conditioner to keep the hair strong yet moisturised."
If you've got very long locks, treating the scalp and lengths separately is particularly important.
"The longer the hair gets the older it is," Sey continues. "Therefore, for longer hair the key is to adequately condition the hair as it gets longer, focusing the conditioner from mid-length to ends.
"Focus on cleansing the scalp with shampoo first then, second, lather the strands. Conditioner is not needed on the scalp."