As we edge closer to a new season, many of us get the itch to change up our hairstyle.
Now's the perfect time to do it, but don't make the mistake of rushing into the first haircut you see on Instagram. Instead, use social media to get all the inspiration you need for your perfect new do.
Celebrity hairstylists post all the looks they create for their famous clients on Instagram, meaning there are plenty of chops and colours to help you find your new style.
1. Jen Atkin
Who does she work with?
A better question would be: who doesn't Atkin work with? She's responsible for an eye-watering amount celebrity tresses and is closely associated with the young Calabasas set of the Kardashians, Hadids and Jenners, along with the likes of Chrissy Teigen and Hailey Bieber. Atkin has become more than a hairstylist to the stars and is often seen on holiday with Teigen or attending a Kardashian party.
What's the vibe?
Atkin is known for her youthful and sexy style. This could mean voluminous waves for Kendall Jenner on the red carpet or a more fashion-forward straight cut on model Kaia Gerber. These are the kinds of people who get millions of likes on their Instagram posts, and Atkin makes sure their hair is suitably glamorous. While her style tends to revolve around uber long hair or sexy curls Atkin occasionally experiments, such as at the 2018 Met Gala when she gave Jenner an instantly iconic gelled curl.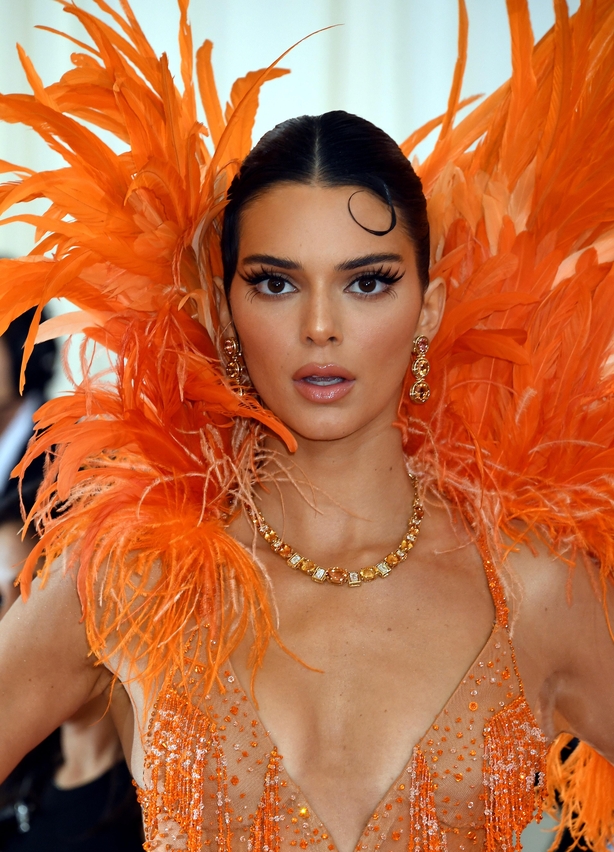 2. Kim Kimble
Who does she work with?
No biggie, but Kimble is none other than Beyoncé's go-to hairstylist. Her starry roster of clients doesn't stop there, and also includes Mary J. Blige, Zendaya and Kerry Washington.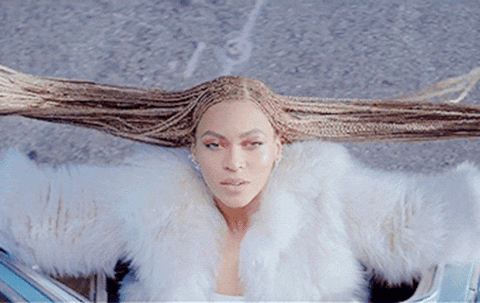 What's the vibe?
Kimble's feed is the ideal place to look if you want inspiration for how to style natural hair. She showcases the beauty and versatility of black hair, whether it's the perfect 'fro on Kerry Washington or a bouncy bob for Gabrielle Union.
Kimble was responsible for the hair in Beyoncé's 2016 visual album, and one style caused such a splash it even coined its own name: Lemonade braids. Not to mention the instantly iconic braids she created with beads to spell out 'Ivy Park' when Beyoncé relaunched her activewear line…
Kimble recognises the huge gap in the market when it comes to natural hair and has created her own line of tailored products, telling Essence: "There were a lot of products out there but, they didn't work on our hair. Our hair is special, we need the right type of products."
3. Kristin Ess
Who does she work with?
Ess's main client is actor Lucy Hale, who you might recognise from Pretty Little Liars and will soon be everywhere in her new show Katy Keene. When not working with Hale, Ess has also done the hair of Jenna Dewan and Lauren Conrad.
What's the vibe?
Ess is talented at glossy hair and beachy waves, but her greatest strength lies in the perfect bob. Lucy Hale has had just about every iteration of a bob you can imagine: straight, wavy, long, short, dark, light – you name it, she's had it. If you're thinking about going for a chop, look to Ess to see just how many ways you can style your new hair.
If you're not keen on cutting your hair, Ess is still worth a follow because she also experiments with accessories like bows, clips and even tiaras. Unlike many other celebrity stylists, she posts tutorials on her page so you can actually recreate the looks yourself at home.
4. Chris McMillan
Who does he work with?
McMillan has worked with Jennifer Aniston for years and was responsible for one of the most iconic hairstyles of all time: the Rachel. He's also done the tresses of other celebs like Friends castmate Courtney Cox, as well as Zoe Saldana and Michelle Williams.
What's the vibe?
Don't worry, McMillan isn't just creating 'The Rachel' over and over again. He's evolved with Aniston, and is now responsible for her effortless, blonde-brown wavy hair. He defined an era of hair in the 90s, and can always be relied upon to create modern classics.
McMillan is the kind of person you can turn to for actual hair inspo – most of what he creates is doable and trendy without going out of style in a month.
5. Ted Gibson
Who does he work with?
Angelina Jolie, Sandra Oh, Elizabeth Banks, Priyanka Chopra – Gibson's client list is a real who's who of the A-list.
What's the vibe?
The hairstyles Gibson creates are just as sophisticated as his starry client list. His work is often seen in the pages of magazines, and he's known for classic glamour rather than crazy cuts. If you take a look at his Instagram page you'll see a lot of modern takes on the Sixties bouffant, a perfect new style to experiment with this season.
He is responsible for Sandra Oh's covetable curly bangs, and he gave some wise words to Elle about cutting a fringe: "I think a lot of women who had bangs in the past are a little afraid of them because they think about to when their mom cut their bangs and they were traumatised. I always say, 'I'm not your mother!'."
Maybe 2020 is the year you take the plunge with a fringe, a la Gibson?