Angelina Jolie has been in the public eye for nearly 30 years, which means we've watched her grow from a 16-year-old girl into a 44-year-old woman.
Now, Jolie has given a particularly reflective interview to Harper's Bazaar about knowing her true self, her charity work and rebellious fashion choices.
"I think we all know boldness when we see it," she told the magazine. "Nothing makes me smile more than when I see someone being fully themselves, with their own individual style and character, whatever that is.
"At school I wasn't that popular person," she continued. "I was a punk. I loved leather, PVC, and fishnets. Those were my three favorite fabrics in my early 20s. I remember the first time I wore PVC pants. I was waiting for an audition, sitting in the sun in L.A. By the time it was my turn, my pants had fused together. I didn't get the part. But I loved those pants."
To celebrate the actress and activist, we're sharing the evolution of her style:
The early years…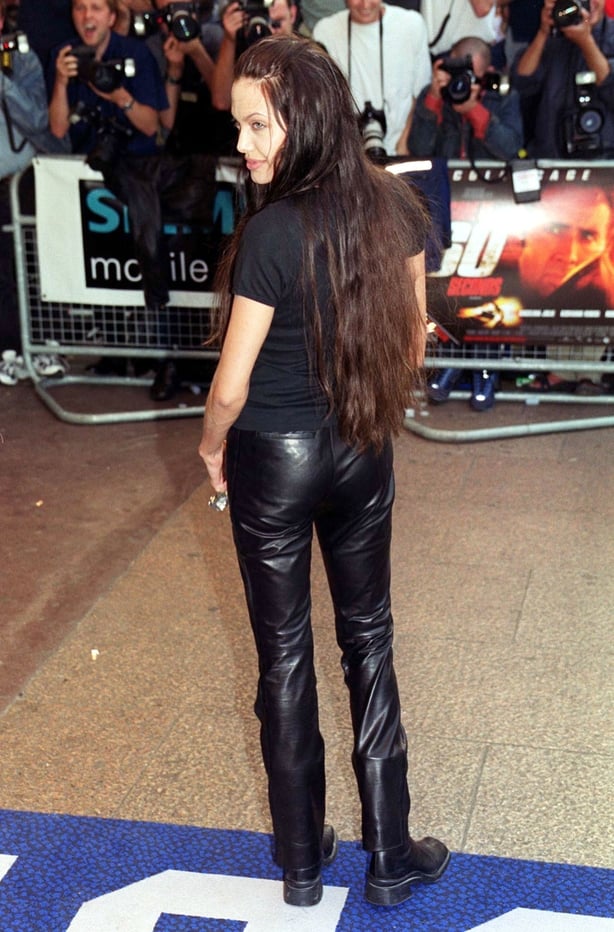 In her 20s, Jolie was often seen in PVC trousers, even wearing a pair to marry Jonny Lee Miller in 1996 – infamously paired with a white t-shirt with her new husband's name written on in her blood.
In the early 2000s, she also wore a vial of then-husband Billy Bob Thornton's blood around her neck (he did the same, but later clarified it was more of a locket smeared with blood than a full vial).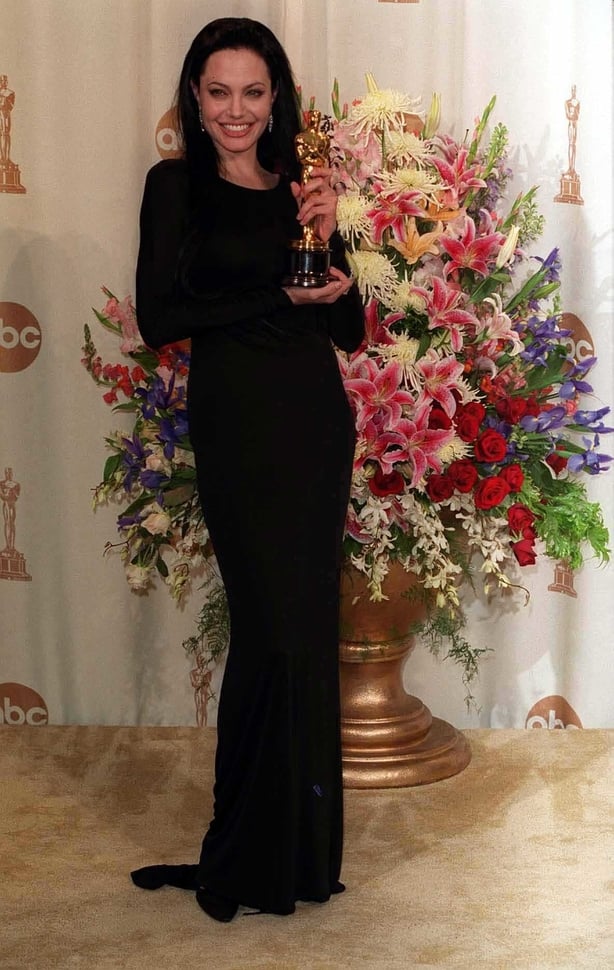 When Jolie did attend red carpet events, she went for sleek, sexy outfits. Her colour palette of choice was nearly always black – such as when she received her first Oscar in 2000, wearing a long sleeve gown with serious Morticia Addams vibes.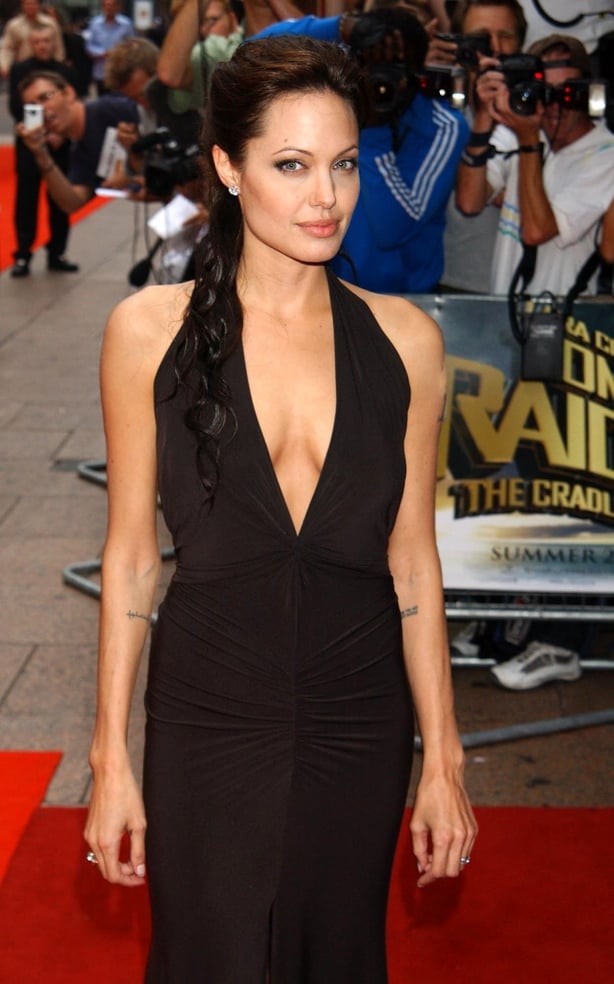 Jolie also loved a halterneck, which helped show off her many tattoos.
Becoming more comfortable as Hollywood royalty…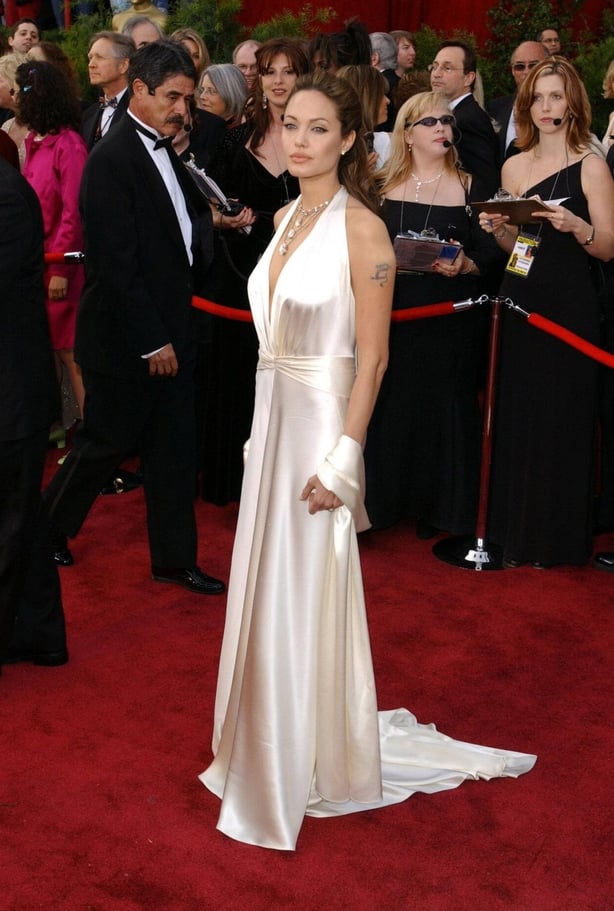 By the mid-Noughties Jolie had won various awards and was seemingly much more comfortable on the red carpet. Take her 2004 Oscars dress – a Marc Bouwer white satin outfit with H Stern diamonds reportedly worth $1 million.
The look had a more polished, Old Hollywood vibe than we were used to from the actor, but remained very much a staple Jolie halterneck.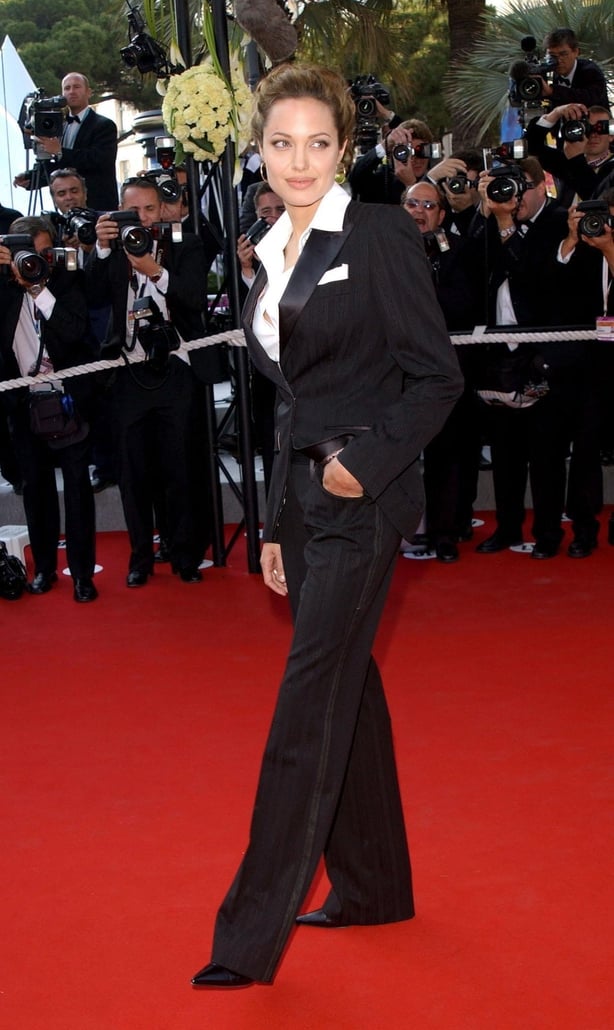 She still managed to bring her punk rock aesthetic to the red carpet though, just in a more grown-up way. She dabbled with androgynous looks, such as this tuxedo she wore at the 2004 Cannes Film Festival.
Experimenting with colour…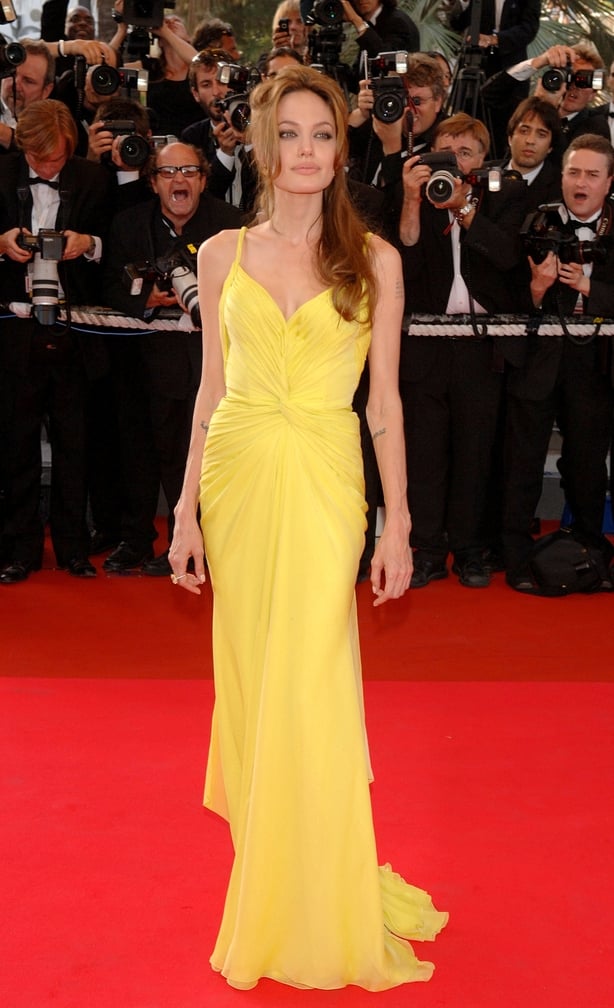 Even though Jolie has always erred towards a monochromatic wardrobe, in the late Noughties there was a period when she started wearing brighter colours.
For instance, this canary yellow Emanuel Ungaro dress she wore to the Cannes premiere of then-partner Brad Pitt's film Ocean's Thirteen.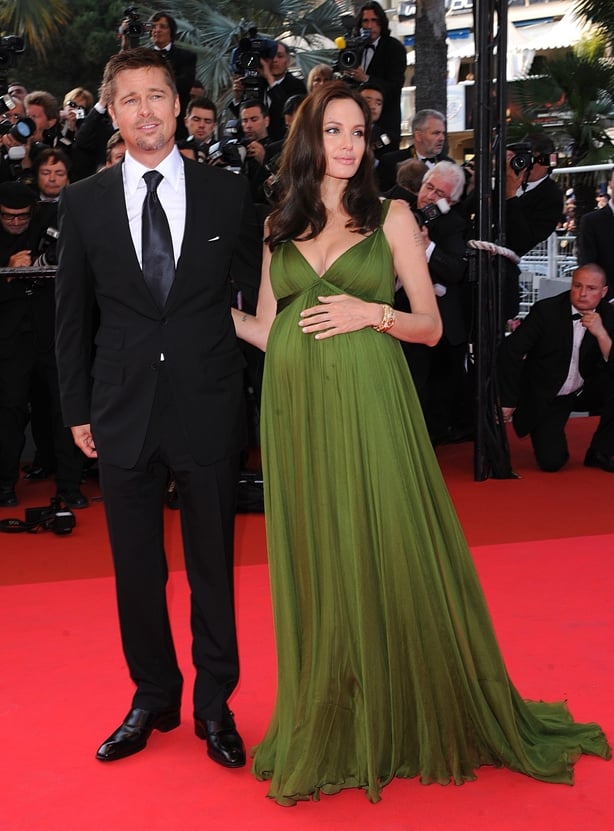 Sticking with a Grecian style, when pregnant with twins Knox and Vivienne, Jolie returned to the Cannes red carpet in 2008 in an olive green Max Azria gown.
Adopting a more professional look…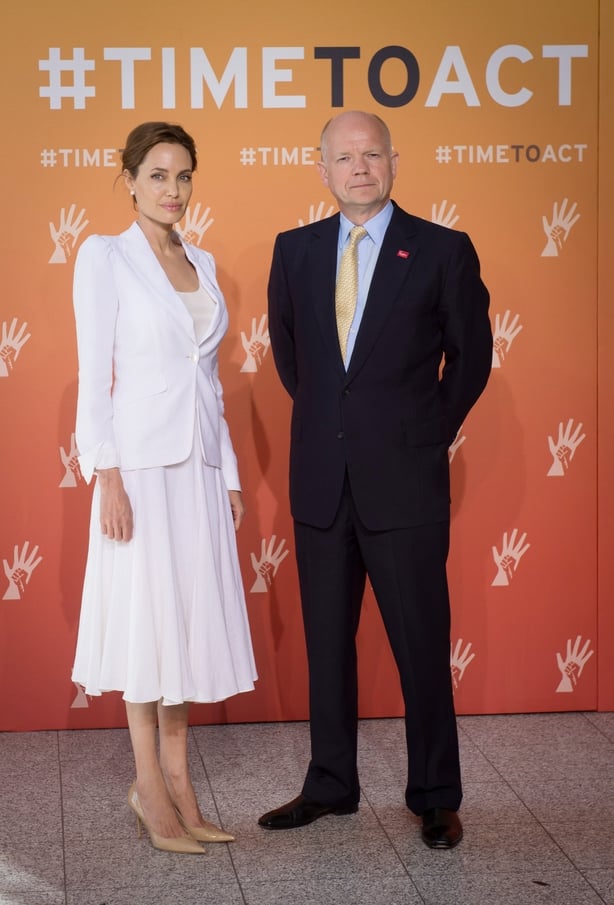 In recent years, Jolie has pulled back from acting to focus on her charity work. She is a special envoy for the UN High Commissioner for Refugees, is a visiting professor at the London School of Economics Centre for Women, Peace and Security and is a co-founder of the Preventing Sexual Violence in Conflict Initiative.
With such serious work to do, her wardrobe has shifted. She's often seen wearing blazers paired with skirts or trousers, such as this white and cream set she wore in 2014.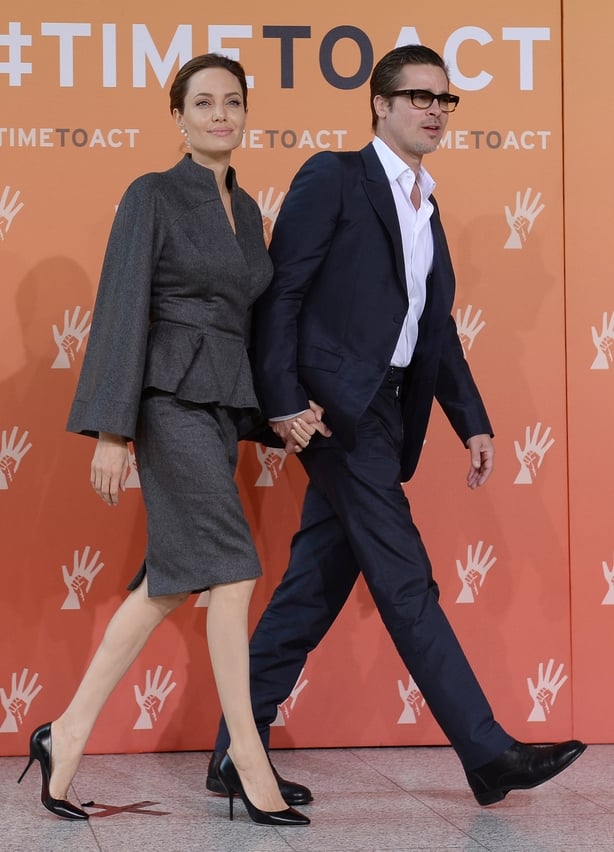 Jolie still manages to give her professional wardrobe a lot of flare, as with this charcoal grey ensemble.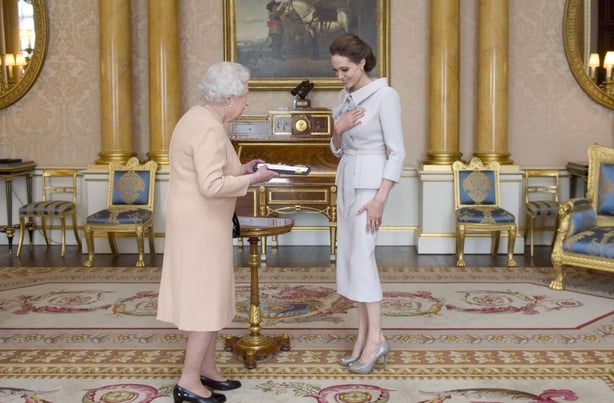 In 2014 the Queen made Jolie an honorary dame for her humanitarian work fighting sexual violence. She received the award in a chic skirt suit by Ralph & Russo.
Powerful but feminine…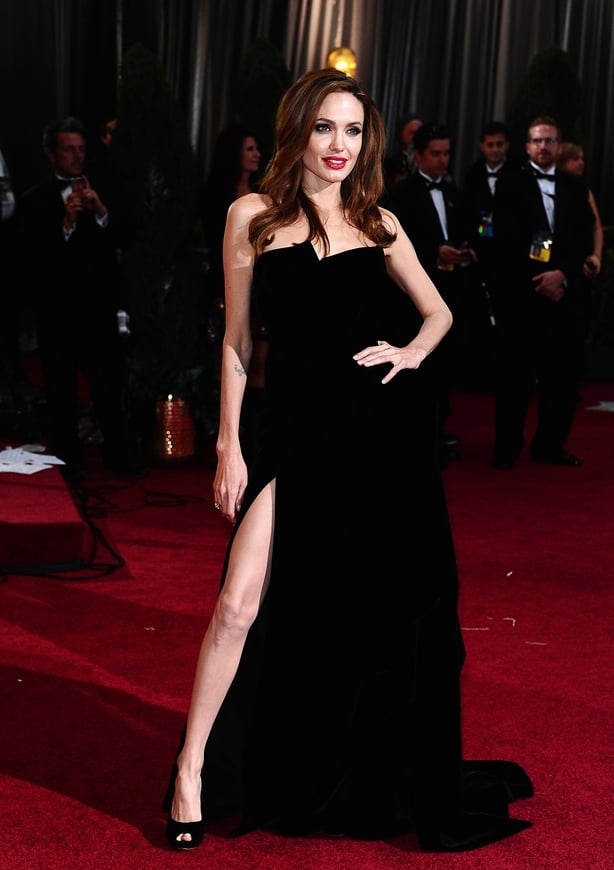 Jolie's fashion choices today are a far cry from t-shirts on the red carpet and the occasional halterneck dress.
She now seems to prefer outfits with power and structure – like this now iconic Versace gown, which saw her right leg cause a social media frenzy.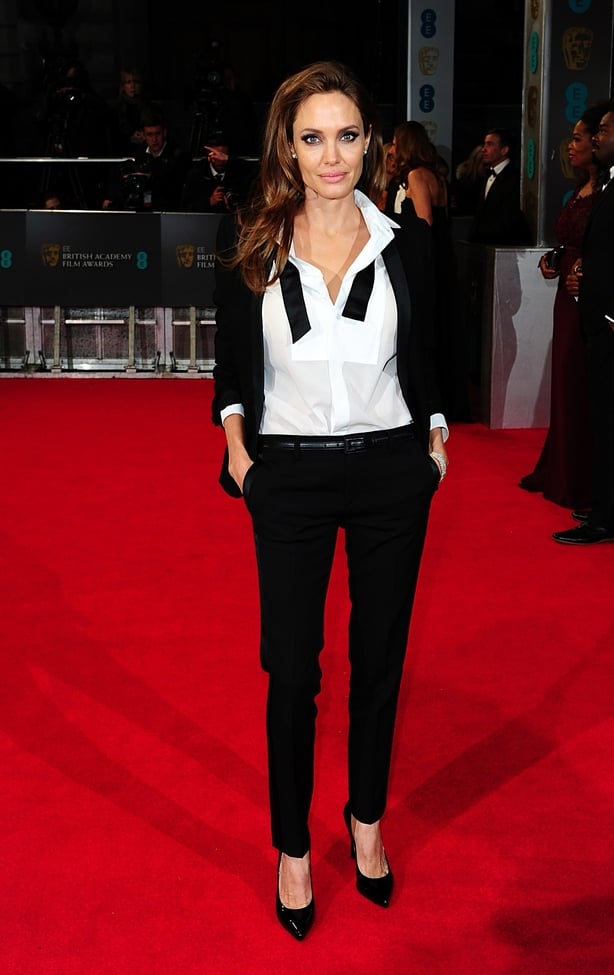 One of Jolie's most memorable outfits from recent years is her custom-made Saint Laurent tuxedo worn to the 2014 BAFTAs. The suit won praise for being perfectly tailored and for its balance of masculinity and femininity.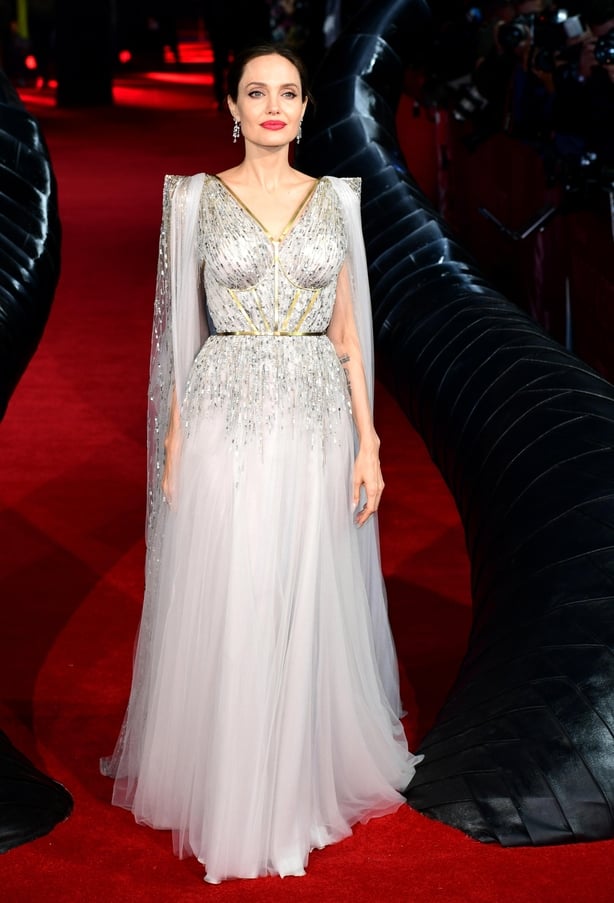 For the recent London premiere of Maleficent 2 she went all out in a white beaded Ralph & Russo gown, which really summed up her fashion today: Structured, strong, feminine and unafraid of making a statement. But don't worry – she still wears a whole lot of black.