2FM presenter, style icon and sustainability queen Tara Stewart has set out to explore how the fashion industry ties into the climate crisis in a brand-new RTÉ podcast series called Dirty Laundry.
The six-part series will cover areas from the way we buying clothes, to what the future holds for influencers in the fashion space, and how the big brands are handling the climate crisis.
To mark RTÉ on Climate Week, Tara hosted a panel of Irish fashionistas - who are both sustainable and style-savvy - to discuss all things fast fashion. The panelists included social media influencer, cookbook author and Hike Life founder Roz Purcell as well as Sustainable Fashion Dublin's Taz Kelleher and Geraldine Carton and Jump the Hedges founder Siofra Caherty.
The intimate event welcomed a fabulous audience including some of Ireland's favourite stylists, designers, podcasters and influencers such as James Kavanagh, Andrea Horan, Niamh Cullen, Oyinza, Helen Steele, Gwen Forde, Sooby Lynch and Molly Parsons.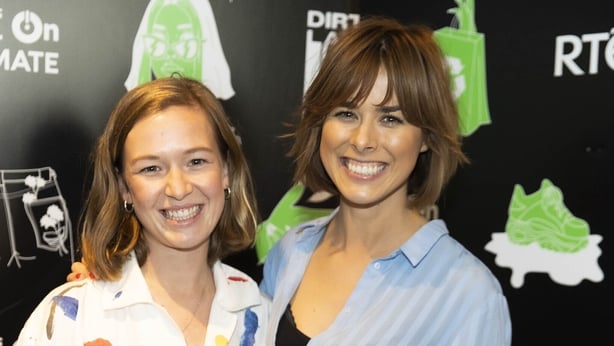 Episode 1 of Dirty Laundry features Taz and Geraldine from 'Sustainable Dublin' as they discuss ways to revamp your wardrobe in an eco-friendly way, the circular economy of fashion and how our Grannies were the original sustainable fashion queens - plus the girls give their 'Five Fast Facts' on sustainable fashion. Recording in The Tara Building, Dublin.
Listen to Dirty Laundry here or wherever you get your podcasts.
Watch the video above to get a sneak peek of Dirty Laundry. Click through the gallery at the top of the page to see who was there on the night.