Celebrity stylist Clémentine MacNeice has dressed a number of famous faces while working on hit Irish TV shows such as The Voice, Home of the Year and, Dancing with the Stars. If you saw Jennifer Zamparelli or Nicky Byrne wearing something fabulous on the dancefloor, Clémentine was the woman behind it.
Now, the stylish lady has landed herself a spot on RTÉ Player's brand new four-part fashion series, Capsule Style Challenge, and to celebrate we're sharing essential information for those of you trying to build the perfect wardrobe. 
Over the next four weeks, Clémentine will demonstrate three ways to wear each of her staple pieces, right here on RTÉ LifeStyle. First up is the ever so stylish city short - watch the video above.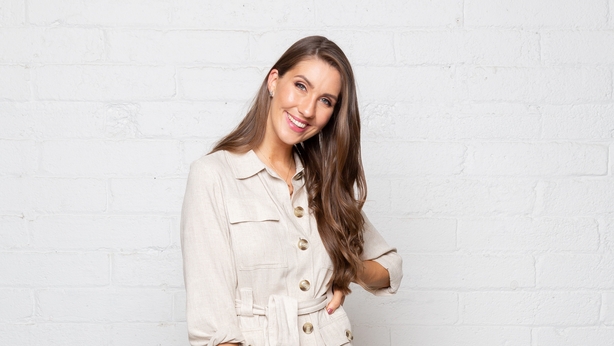 What is a capsule wardrobe?
"A capsule wardrobe is a series of key pieces that you would base all your outfits around," Clémentine explained. "Pieces that could work throughout the year, that you always go back to whether it be day time or night time outfits. They go with everything!"
"Everyone is talking about sustainability and fast fashion," she continued. "People are becoming more aware of the pieces that they buy. When they go shopping, they don't want to pick up something that they wear once and never again."
First up in Clémentine's capsule wardrobe is a pair of city shorts, and while she admits that denim shorts are often the more obvious choice, she believes people will get much more wear out of something a little smarter.
"Whenever it comes to spring/summer and even autumn, city shorts are it. Denim shorts are more popular but I don't think they suit everyone. City shorts have more variety; you can have the longer length, high waisted linen, a dressy fabric - they're such a handy separate that you can style in different ways."
What's the show about?
In each episode of Capsule Style Challenge, two best friends are dropped into a custom wardrobe - stocked by Clémentine - to style a look for each other, based around one capsule wardrobe must-have. While one friend chooses an outfit, the other must watch from backstage, reacting with alternating amusement and horror...  until it's their chance to turn the tables. 
With a cast including Roz Purcell, Niamh Cullen, Rosie Connolly, and Lorna Weightman, there's plenty of banter, laughs and sartorial sass. 
Who is up first?
In the first episode, high-profile influencers Rosie Connolly and Niamh Cullen have seen each other through many looks. Since having her daughter earlier in the year, Rosie has taken to florals, pinks, and ruffles. Niamh, always the edgier of the pair, wants to take her out of her "mom style" for a day, while Rosie wants to give Niamh a girlie makeover. They style a neutral blazer on each other, with their own twist.