Each week on Dancing With the Stars, celebs two-step, tango and waltz their way across the dance floor with pristine and glamorous beauty looks, with curls so set and makeup so flawless that not even a samba could mess them up. 
This is no accident, of course, but the work of two seasoned experts, Carolann Mcguirk and Mary Drummond, who are responsible for the dazzling hair and makeup looks we see each week, respectively. 
We caught up with Carolann and Mary behind the scenes to find out what it takes to build those magnificent 'dos each week, what her worst hair-related fear is and how to adapt with a fast-paced and ever-changing show like Dancing With the Stars.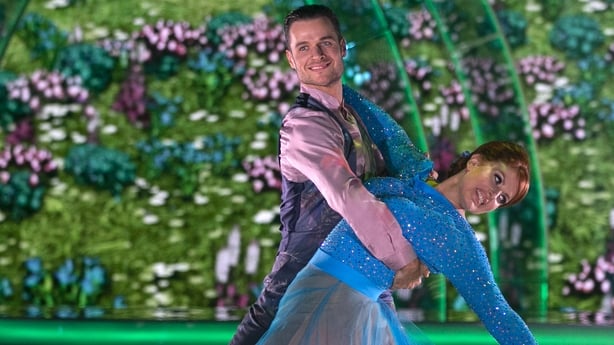 For example, Carolann explains that most looks are a work in progress until you get onto the stage, as one dancer's hair will respond differently to a style to another's. 
"Emily [Baker] had a completely different look and when we saw her she was wearing the feathers at the back of the dress, so we had to go for the bun", she explains. And that had to be sprayed, starched and powdered, hoping and praying that it works on her hair because if it doesn't work, we have to change it and take it down."
This isn't your normal hair styling, she stresses: "The difference with Dancing With the Stars to what people see at home, it's not work that you'd see walking around the street or in a salon. They have to dance with this hair and it can't move, and if a clip falls and they trip, it comes back that it was my fault."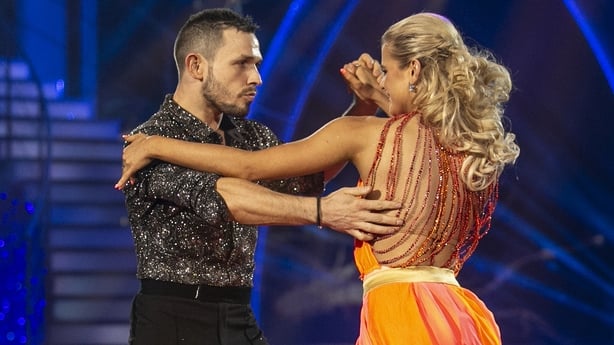 Strenuous as this sounds for Carolann, little is expected of the dancers except arriving "with their hair washed and clean", she says.
"I'm there to style the hair, we don't blow dry anybody's hair. Prep is what we start at eight o'clock in the morning, every Sunday. On Saturday, I actually come out and prep, if we need hair extensions bonded or things changed." 
Meanwhile, over in the make-up chair, Mary is determined to keep perspiration at bay as the celebs and pro-dancers go through marathon dance routines under hot lights, and in front of a live audience. A tricky challenge by anyone standards.
"Because they go through a dress rehearsal at two o'clock, they obviously perspire, so you don't go too heavy on the foundation during the day but also, the press photos are taken so you have to be careful of that. It's a slow build and the whole look comes together about an hour before they go live."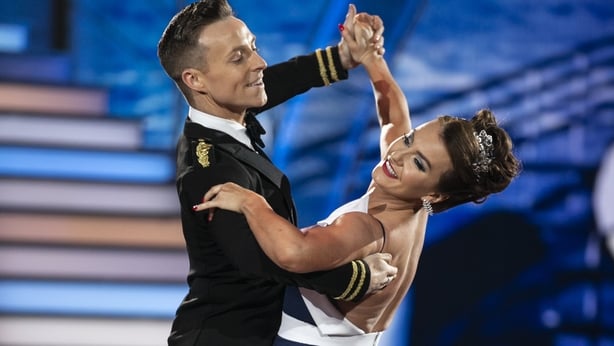 When it comes to DWTS, Mary has been lucky enough to work with actors, singers, and TV presenters - all of whom are more than capable of looking after their skin well ahead of Sunday night's show.
"We've been blessed with the women that we've had on. Beautiful looking girls, I'm spoilt. I'm always hoping for a boy to be voted off so I still get to have those lovely photographs. My Instagram will be tumbleweed in two weeks time," she laughed.
We need your consent to load this Instagram contentWe use Instagram to manage extra content that can set cookies on your device and collect data about your activity. Please review their details and accept them to load the content.Manage Preferences
To find out who has the best head of hair on the show, what turns blonde hair yellow and a top beauty tip for Irish ladies, click the video above!