Meghan Markle started her New Year with a slew of public outings alongside her husband, Prince Harry, and seemingly with a new outlook on fashion and dressing that at this time of year - with resolutions to shop better and less often, save money and be savvy - feels very relatable.
Being relatable is, of course, the unwritten rule of being a royal in the 21st century, and it's a tricky bit of personal marketing that Kate Middleton has perfected in recent years, mixing high street brands with more opulent and glamorous outfits befitting a future queen.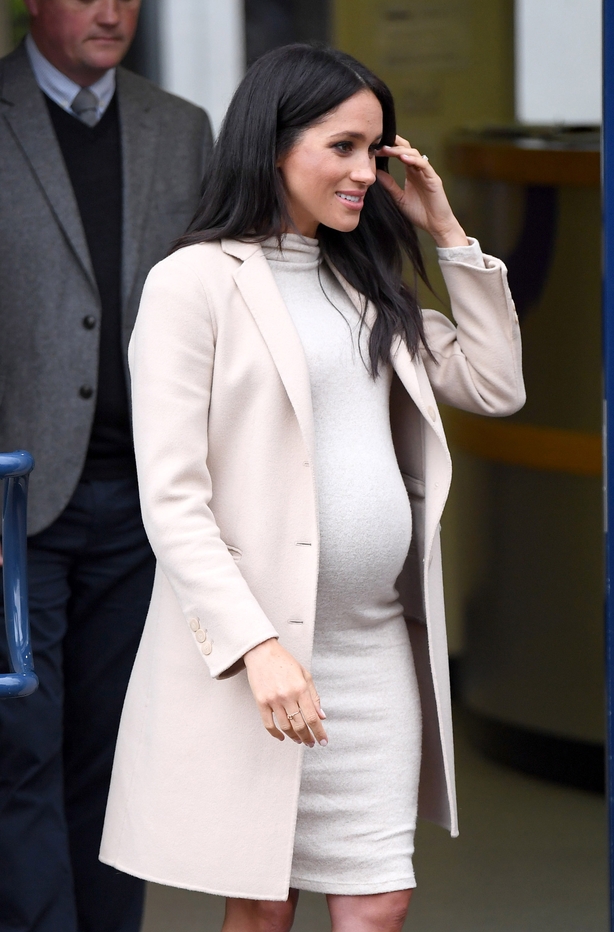 However, Meghan was slow out the starting gate on this one, setting noses out of joint early with her engagement photos, in which she wore a 2016 couture Ralph & Russo gown worth an estimated £56,000 (€63,200), extortionately expensive even for royal standards, thanks to Kate.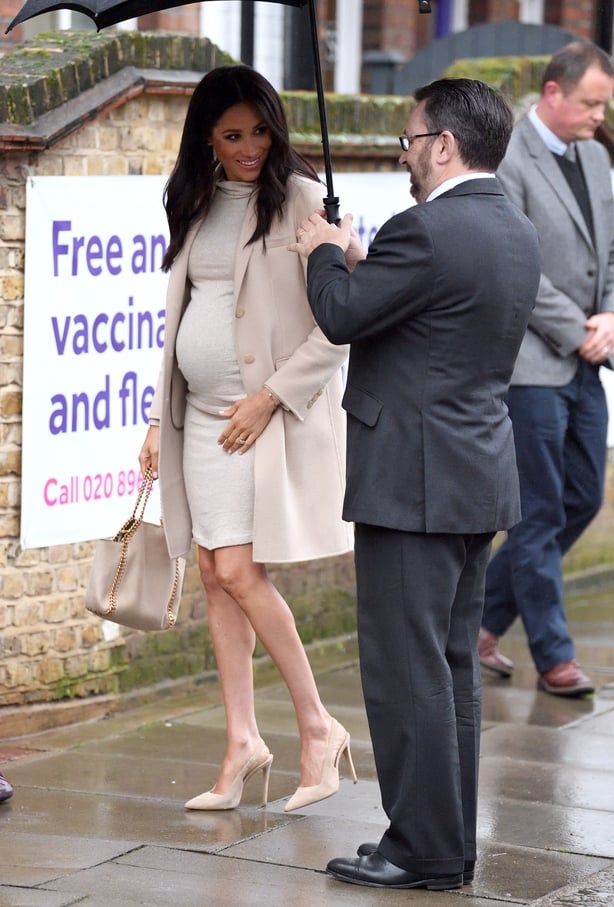 Since then, Meghan has been a beacon for sartorial criticism when it comes to labels, and it appears she may be starting to respond to it by choosing a budget-friendly maternity dress for her latest engagement.
Choosing a grey polo neck dress from H&M's maternity range, which retails for €27.99, paired with a bespoke cream Armani that she sore earlier in the week, Meghan was every inch the chic but comparatively conservative royal, accessorising with a faux suede Stella McCartney Falabella mini-bag and nude slingback heels.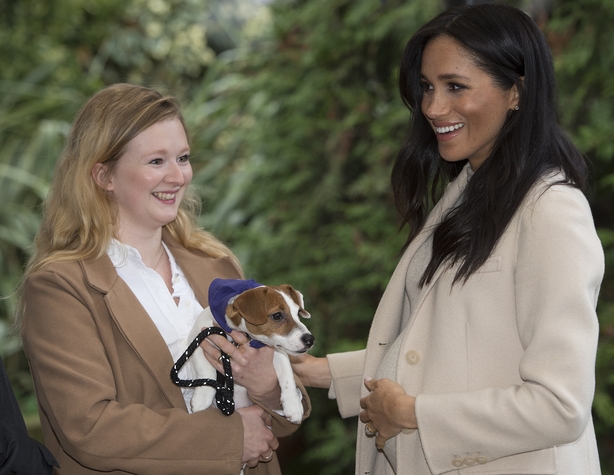 The Duchess was visiting Mayhew Animal Home on Wednesday, a rescue home for "dogs, cats and communities", her third engagement that week, before an appearance with Prince Harry at a showing of Cirque du Soleil at the Royal Albert Hall in aid of charity Sentebale, the prince's organization supporting children affected by HIV in Africa.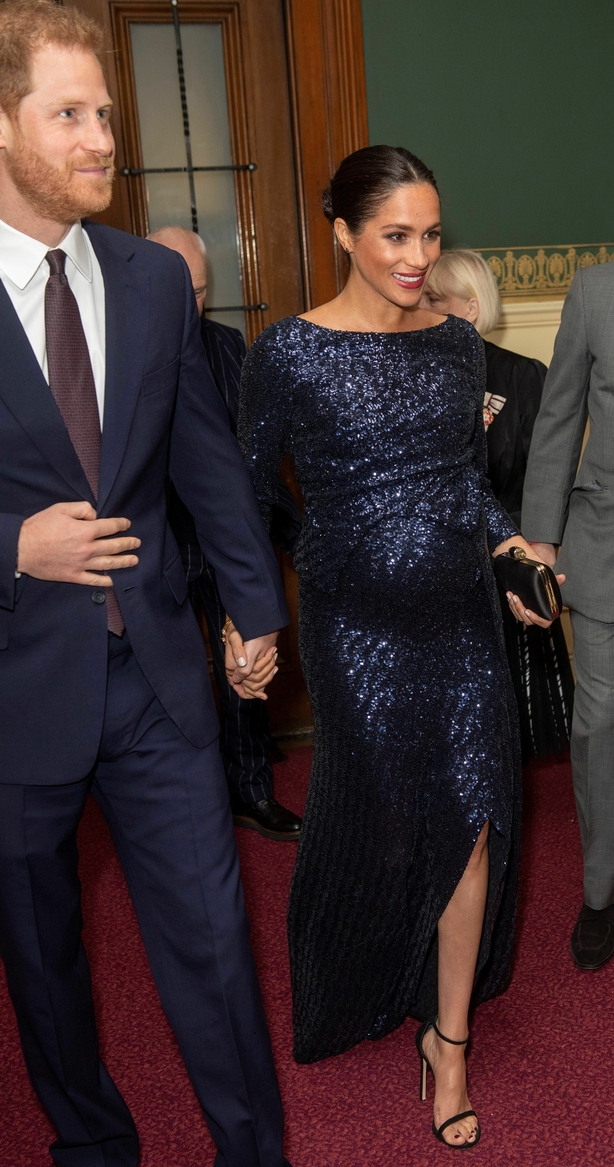 Meghan will be Meghan, however, as at the show later that night she stunned in a sleek and scintillant navy sequin Roland Mouret evening gown, complete with a leg split and accessorised with heeled black sandals and a clutch with a jeweled clasp.
The gown, the 'Sarandon', retails for $5,595, so not for the masses but no one wants a royal role model to be always budget, all of the time.