Just days after Princess Eugenie's wedding, we have more happy news from the royal family – as the Duke and Duchess of Sussex have announced they are expecting a baby in spring 2019.
The couple were wed back in May, and now they have landed in Australia for their first tour outside the UK and Ireland. Considering how closely the public keeps an eye on all things royal, the news comes as something of a surprise.
Hindsight is a wonderful thing, so many of us are asking the question: what clues have we missed in recent weeks that might have hinted at Meghan's pregnancy?
Her fashion choices have changed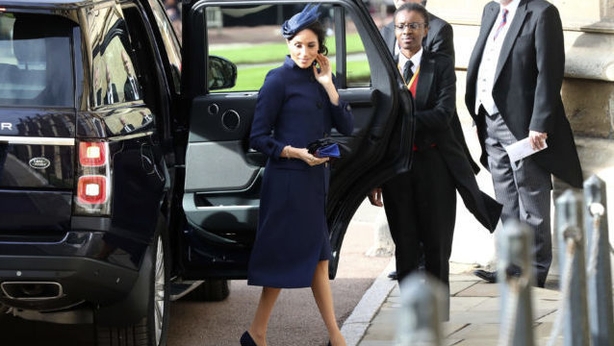 Chances are Meghan's pregnancy is in the very early stages, so it's unlikely she'll have much of a bump at this point. However, there's no doubt that her body would have started to change, and this is reflected in her fashion.
At Princess Eugenie's wedding this weekend, not only did Meghan avoid walking up to the church in full view of photographers (instead opting for her car to drop her off closer to the door), but she was also wearing a Givenchy wool dress and coat combination that covered up any potential bump she might be showing.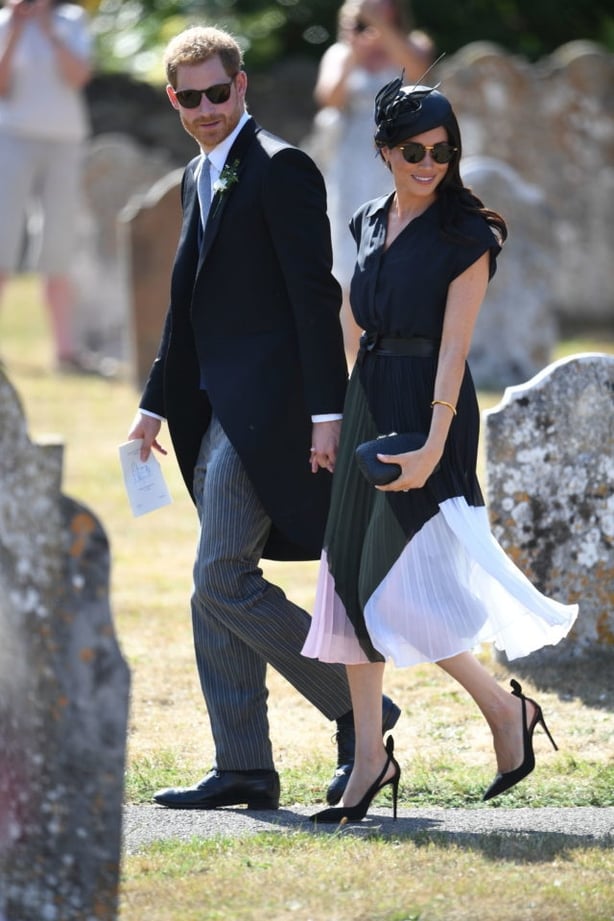 Looking back at Meghan's outfits in recent months, there's been a definite shift towards the demure. At the end of August, Meghan attended a wedding in a gently pleated Club Monaco dress. At this point she was unlikely to be showing, but the loose nature of the outfit would likely have made her feel more comfortable in her rapidly changing body.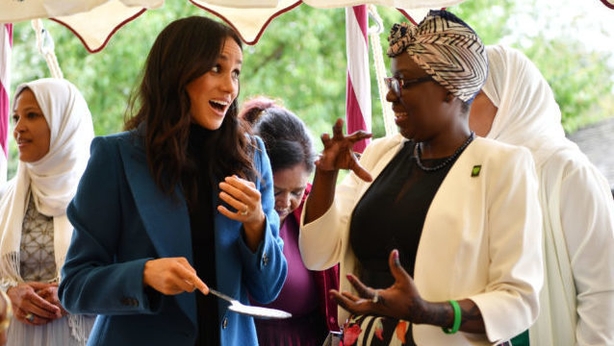 The end of September was unseasonably warm in the UK, so perhaps we should have clocked on to Meghan's happy news when she insisted on wearing a blue Smythe coat to an event launching a charity cookbook to raise money for victims of the Grenfell Tower fire.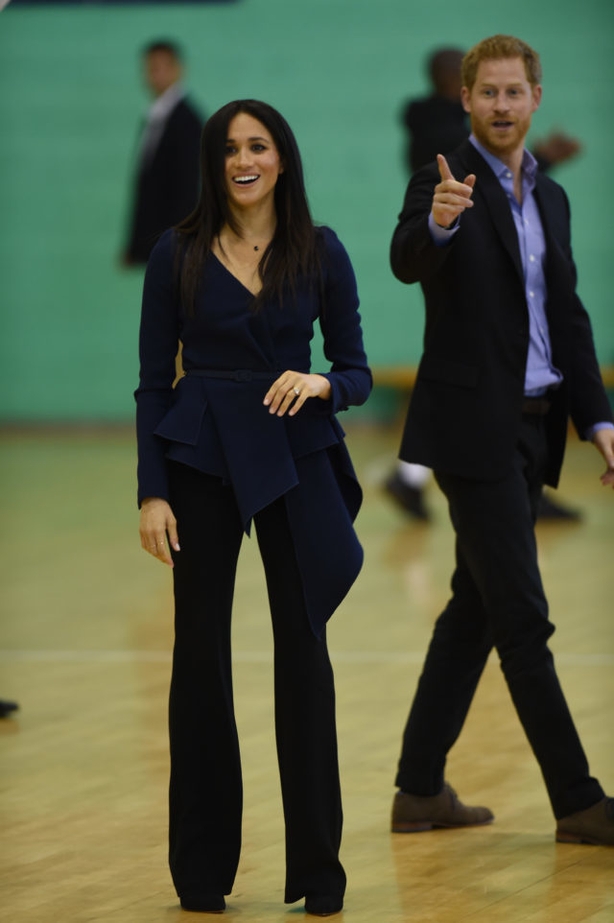 Another telling fashion choice was Meghan's outfit to the Coach Core Awards at Loughborough University a few weeks ago. The Duchess went for a peplum Oscar de la Renta navy top which was artfully draped to hide her midriff.
The couple's body language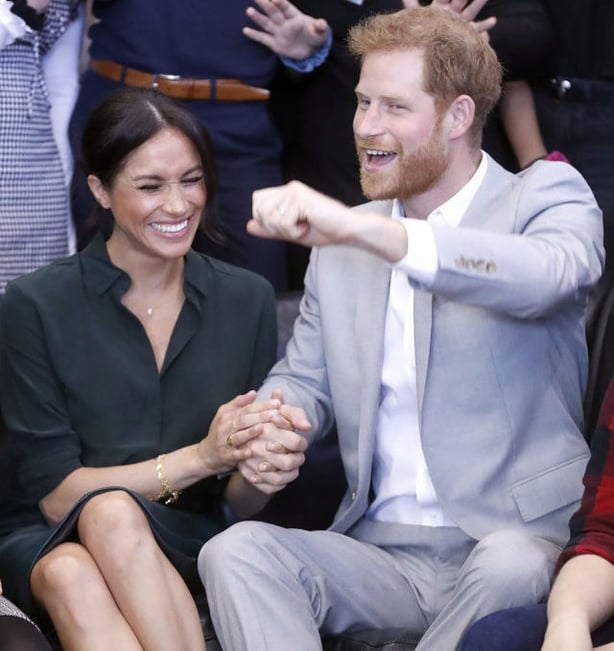 As you can probably imagine with any newlyweds who have just found out they are expecting their first baby, Meghan and Harry look over the moon. In their recent public engagements, not only have Meghan's outfits been geared towards covering up her middle, but her and Harry's body language has been particularly telling as well.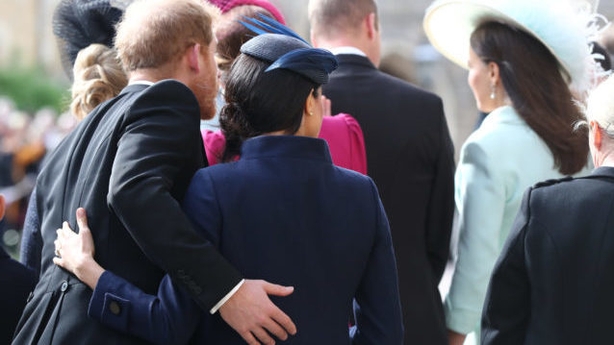 At Princess Eugenie's wedding, people noted how protective Harry was over Meghan – he constantly had an arm round her and was hyper-conscious of her wellbeing.
Not only this, but the Duchess is glowing. It's a bit too early to see if she's got a bump, but there's no denying she looks happy.
Her hairdo has changed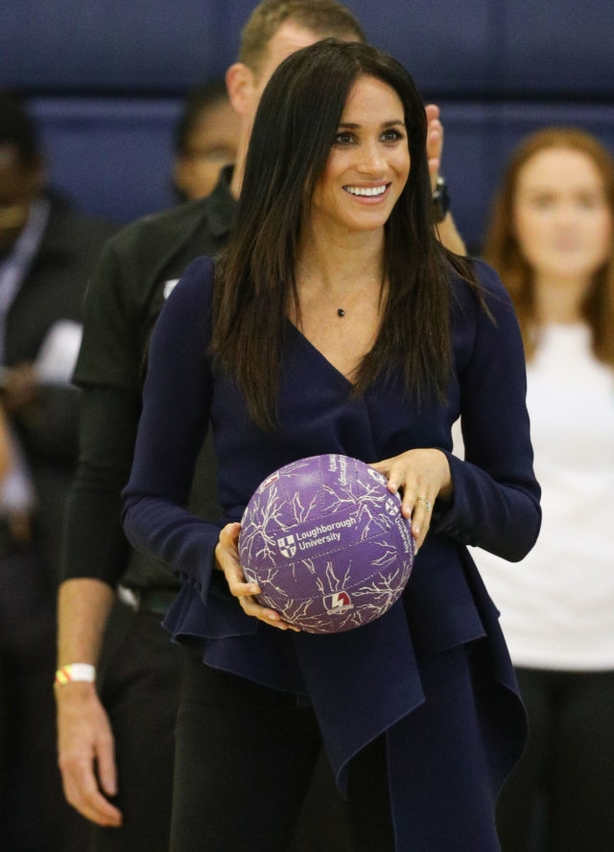 The Duchess is renowned for her luscious locks which always have a particularly covetable bounce. However, she recently changed up her signature look and debuted poker straight hair during that visit to Loughborough University.
The Duchess of Cambridge has also been known to change up her hair just before announcing her pregnancy – for example, when expecting Charlotte, Kate chopped her long hair in favour of a very on-trend lob.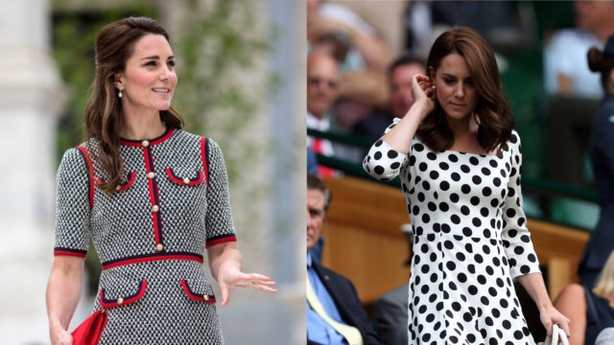 Some speculate these beauty changes were to distract people from speculating on her potential pregnancy, which she evidently wanted to announce on her own terms.