Last week the Duchess of Sussex turned 37, her first birthday since assuming her new title and becoming part of the royal family.
Meghan has made a lot of public appearances since her wedding to Prince Harry in May and the new royal has consistently impressed with her fashion choices.
It helps that the former Suits actress already had impeccable personal style, but she has also proven that she can adapt her outfits to the demands of her new role, looking appropriate for the occasion and for her age.
It's safe to say Meghan has mastered the art of dressing for every occasion and there are lots of tips we can take from her.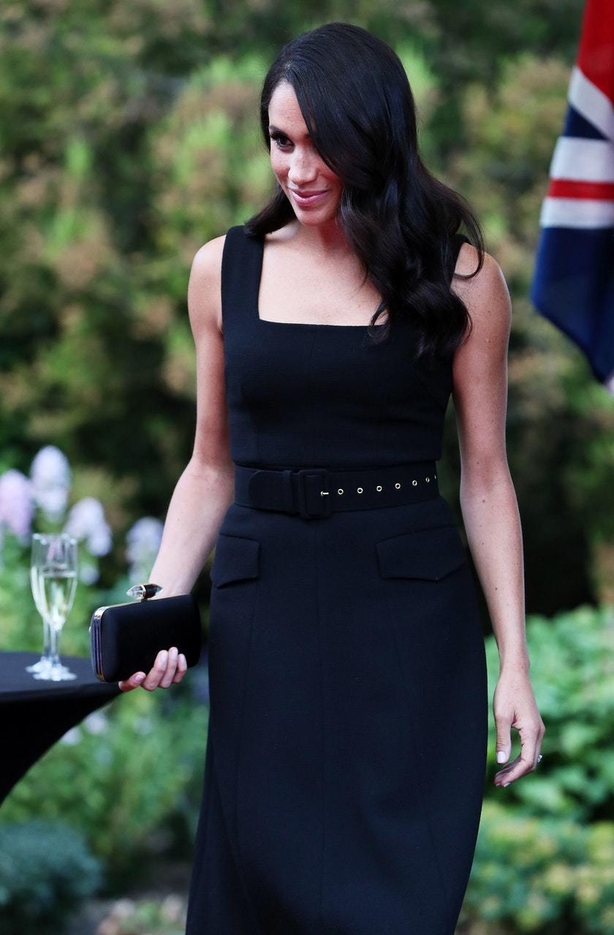 Here are seven style mantras and how the Duchess of Sussex never fails to follow them…
1. Stick to the classics
There are certain wardrobe staples that never go out of style and Meghan keeps these on high rotation.
Take, for instance, the classic cotton shirt, a blue and white Ralph Lauren version which she paired with cream trousers at Wimbledon. Other favourites include pointed-toe court shoes, black cigarette trousers and neat box clutch bags.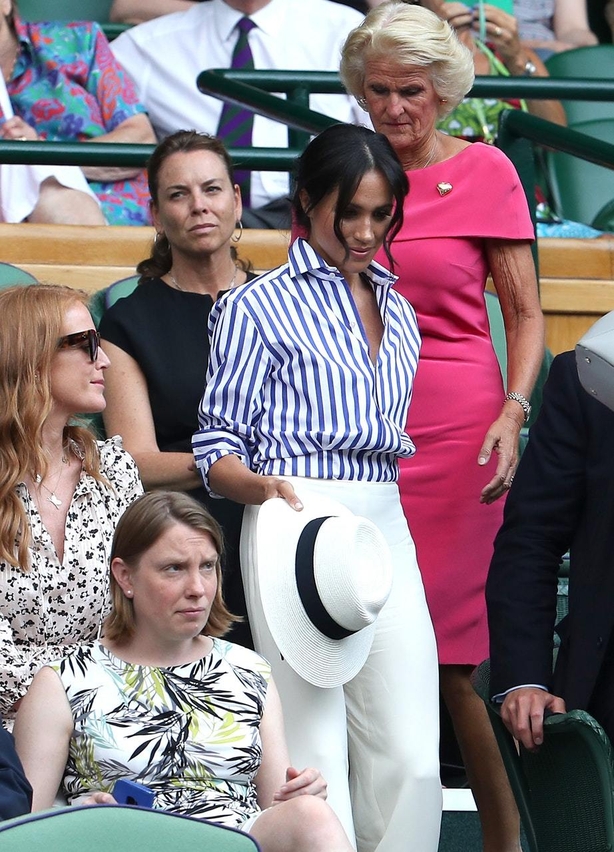 2. You can't go wrong with neutrals
Meghan rarely strays from a colour palette of black, white, beige, grey and other neutral shades – and she's almost never seen in prints.
Some people say it's boring but we see it as a strength – these colours won't date and they make it easy to mix and match accessories.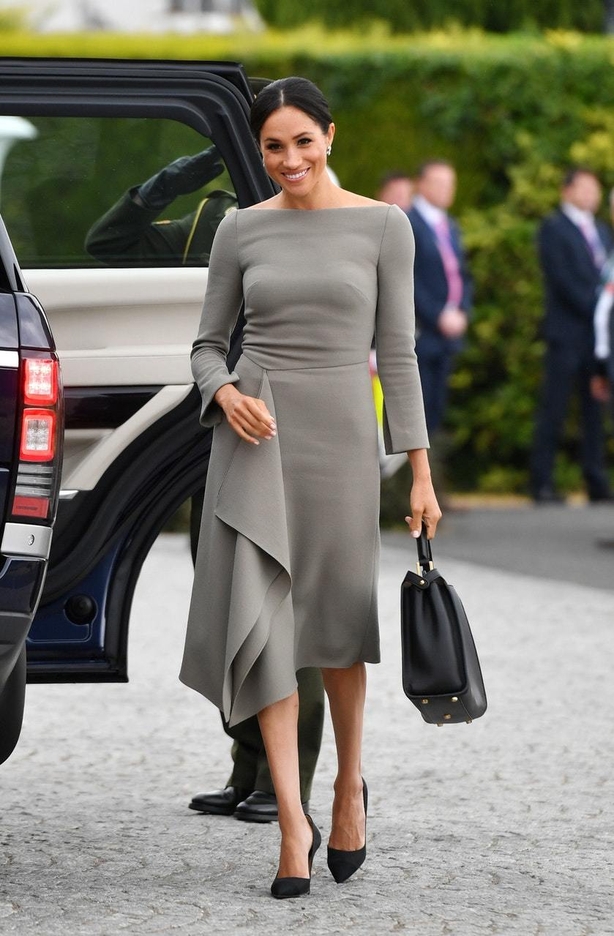 3. Block brights are best
When she does choose a pop of colour – such as the stunning yellow Brandon Maxwell dress chosen for the Your Commonwealth Youth Challenge reception last month – she stays with her colour blocking theme and a simple silhouette to avoid the outfit looking busy.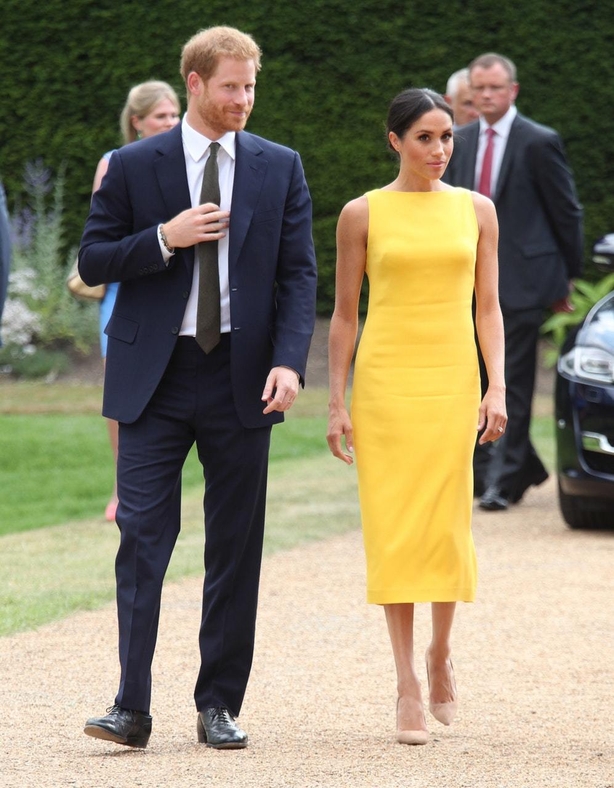 4. If you love something, buy lots of it
Meghan clearly loves a trench coat-style dress, because she's been seen in navy, ivory and blush pink versions already this year, all by different designers.
Sometimes when shopping you should ignore the voice in your head that says, 'But I've already got one,' because owning 17 Breton tops or midi skirts or cashmere jumpers makes sense if they suit you and they're all every so slightly different.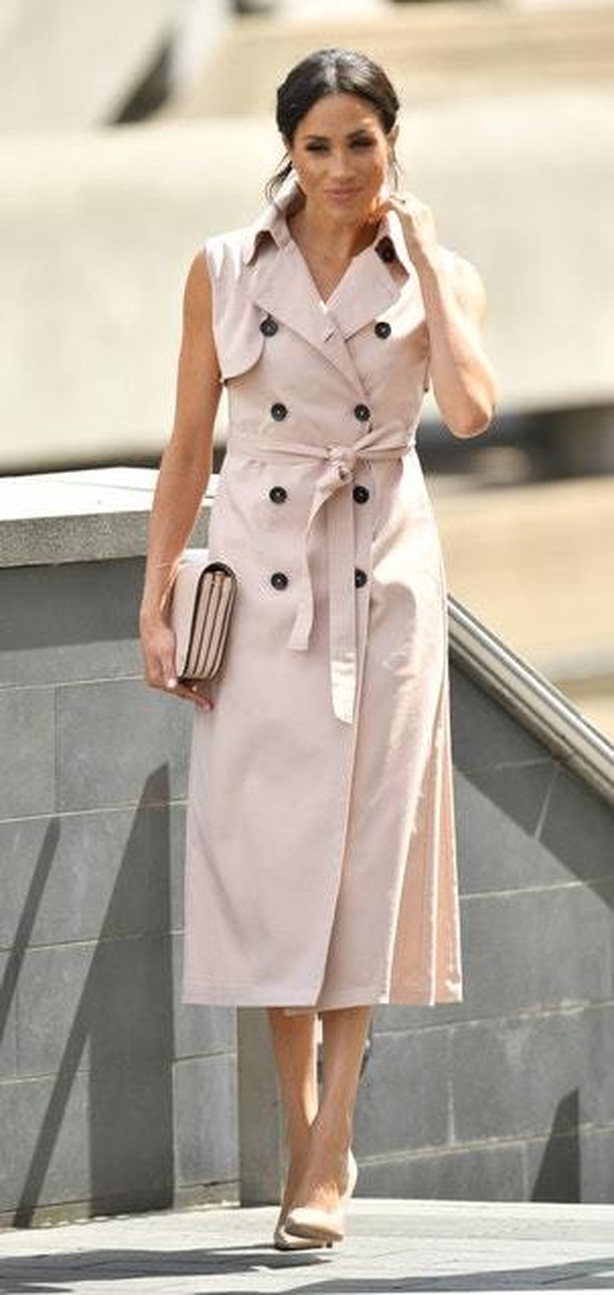 5. Learn what silhouette suits
Meghan knows that a boat neck dress with a slightly nipped in waist works for her. It's why she chose her bespoke Givenchy wedding gown, and she's been seen in the same silhouette again, most recently in a Dior dress at the Centenary of the Royal Air Force.
When you find a shape that suits your body type stick with it – don't be a slave to current trends if they're not flattering for your figure.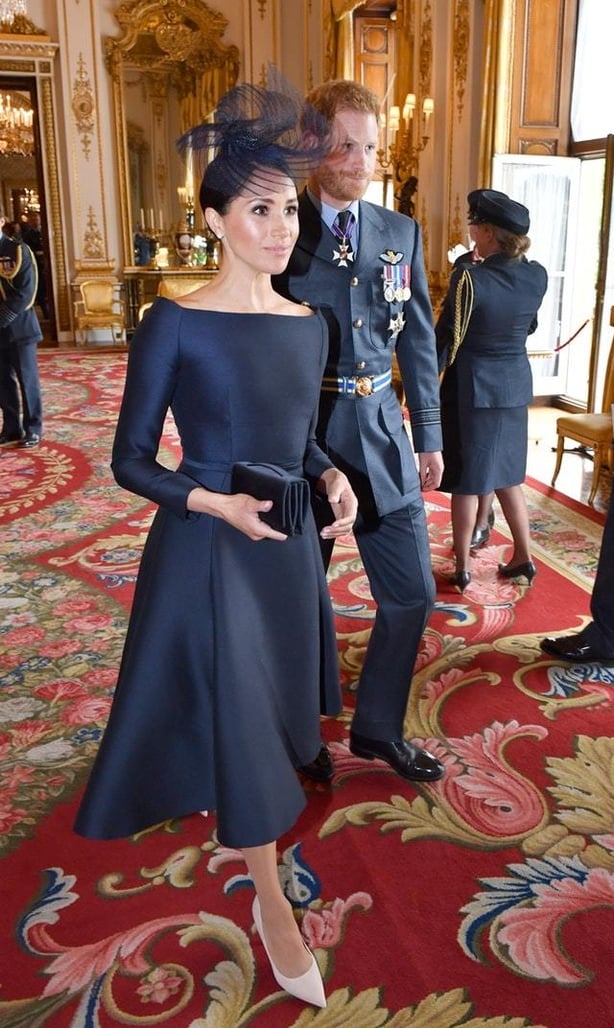 6. Find the brands you love and be faithful to them
On a similar note, brands will often specialise in a certain style or silhouette, so if you love & Other Stories coats or Hobbs skirts look out for new season collections and snap up your favourites before they sell out.
While Meghan won't have to pop down to the shops like us, she has sported Givenchy several times since her wedding, most memorably at Royal Ascot in a black and white ensemble.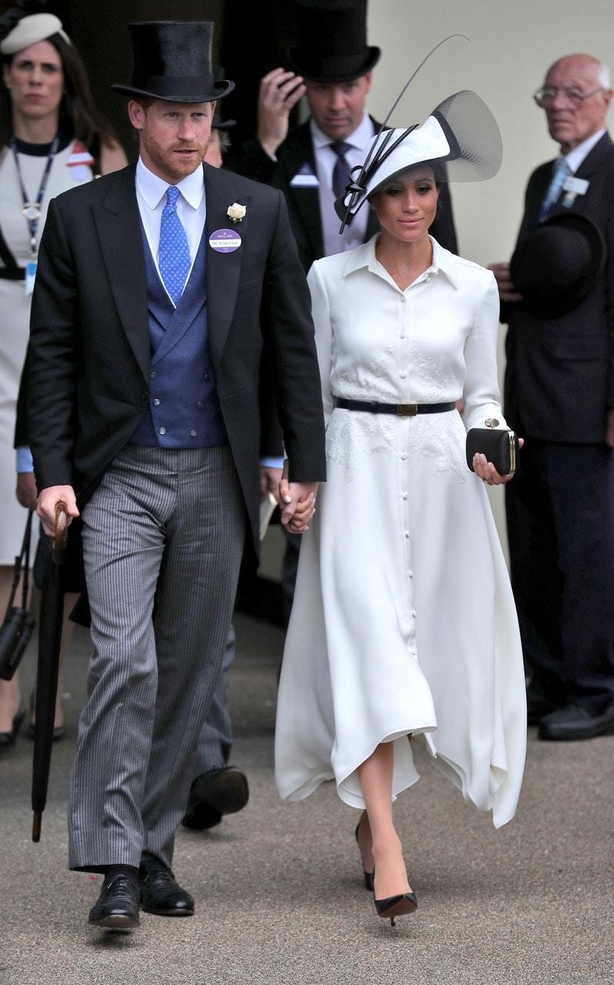 7. Know when to tone it down
For her first solo appearance with Queen, to visit Chester, Meghan opted for Givenchy again, choosing a beige shift dress with cape detail. Royal watchers think that the Duchess deliberately chose a simple outfit because she didn't want to draw attention away from the Queen.
While you'll probably never deal with that exact dilemma, the same rules apply if you're going to your sister or best mate's wedding – nobody likes a thunder-stealer, so make sure your outfit subtly stylish not attention seeking.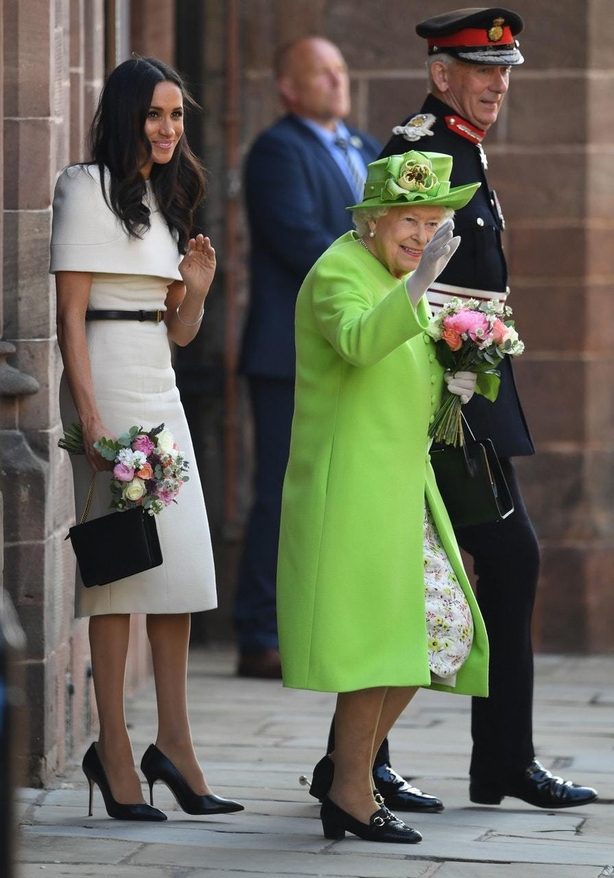 Speaking of weddings, is it still taboo to wear black to the big day? Click here to find out.