Hosted by Lucy O'Driscoll and Kara Heriot, Mum Talks are monthly meetups for new mums and veterans alike to discuss all things motherhood; from self-care and nutrition to fashion and returning to work.
During the last event, we got chatting with guest speaker and leading fashion stylist, Sinead Keenan about post-maternity leave office wear. Watch our chat in the video above.
As a stylist, Sinead found that a lot of her clients were returning to work as new mums having gone through big changes which could often knock their confidence.
"Their bodies have changed, their whole sense of self has changed and they struggle to find their style again, their little style groove, particularly with that pressure of going back into the office where there might be lots of young girls who have no parental responsibility and a little more expendable income.
"Even though they're not judging, you feel that pressure that you have to up your game and it's very hard to find the time and where with all to get yourself back together and get back into the workplace."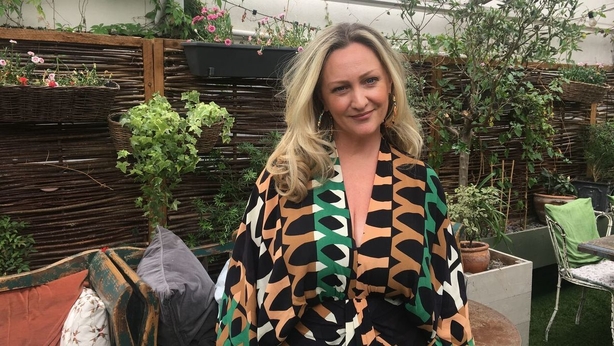 While Sinead insisted that looks have absolutely nothing to do with someone's ability to do a job, she explained that having the right outfit can help a person feel more confident and comfortable.
"It gives you that added confidence. If you feel you look good, you perform better. There's a confidence, I like to say it's your professional armour, your warpaint."
To help women find their perfect look, Keenan set up Style Works - a new corporate styling experience that goes beyond the service of a personal shopper.
"It's workshops and seminars to give women tips and tools so they can shop for themselves, what to look out for. It's not about owning tons of clothes, it's about investing in those key items that will be interchangeable and get you to work and also your changed lifestyle."
---
While you're here...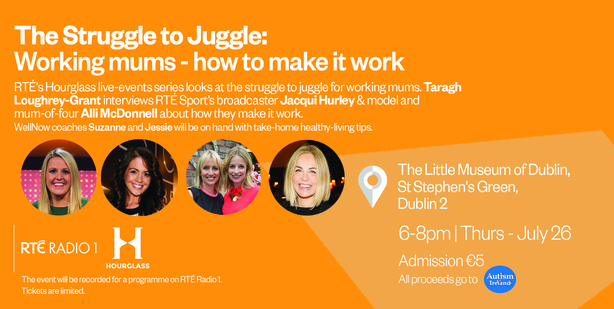 Don't miss RTÉ's live podcast event on Thursday, July 26th in The Little Museum of Dublin. Tickets are €5 with all proceeds going to Autism Ireland. For more info and to get your ticket - click here.