"I am in love with Synan O'Mahony," Kathryn Thomas told RTÉ's Sarah McIntyre on the IFTA Gala red carpet. The Operation Transformation host stepped out to for the first time since giving birth to her daughter, Ellie, to attend the ceremony.
In fact, Kathryn wasn't the only one to fall for the Irish fashion designer; model Alannah Beirne and TV presenter Lucy Kennedy also showcased his work at Dublin's RDS.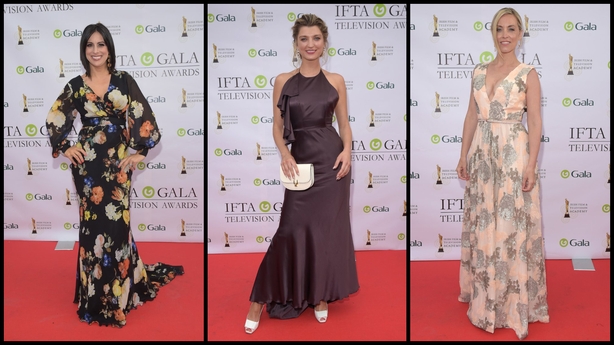 While everyone looked lovely on the night, we have to give props to RTÉ's Miriam O'Callaghan who truly committed to her dress.
"I had to be sewn into it because the zip didn't work," she explained.
Elsewhere, Aoibhín Garrihy and Glenda Gilson rocked some very fashionable maternity wear. While Aoibhín glowed in Mango, Glenda slayed in Umit Kutluk.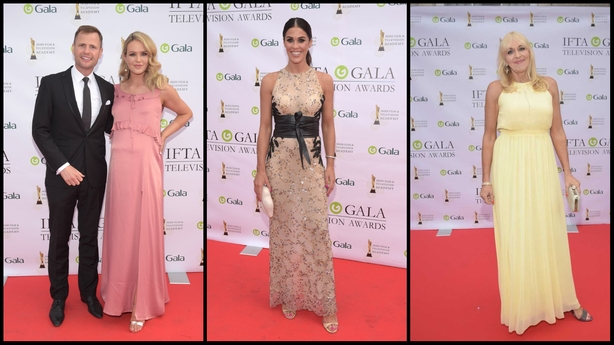 As for the gentlemen on the red carpet? They were more than honest about their outfit choices.
Nicky Byrne: "I'm being honest, I got mine from a suitcase in the garage that says 'Dancing with the Stars 2018' on it, which is all the jackets that I wore. thankfully, they were clean and ready to go and the shirt was dry cleaned and everything."
Brendan O'Connor: "I've gone cheap with the suit but this is a very expensive dickie bow, actually."
Des Bishop told us on Instagram that he did a spot of online shopping for his look: "Bought it online for $158. First time I ever bought a suit online. Perry Ellis from Macy's."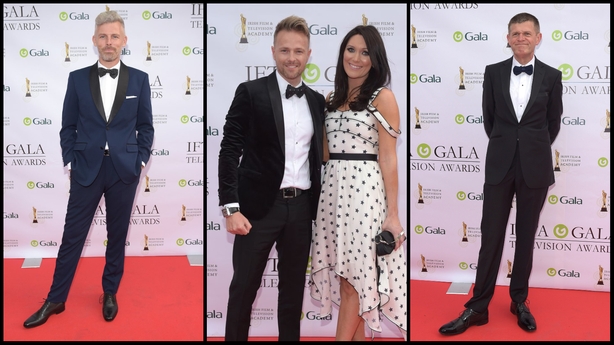 Check out the full gallery of the IFTA TV Awards here. Thank you to Sarah McIntyre for the video!