Known for her outrageously catchy songs like New Rules and IDGAF, Dua Lipa was wearing a holographic bodysuit, complete with fluffy tulle sleeves.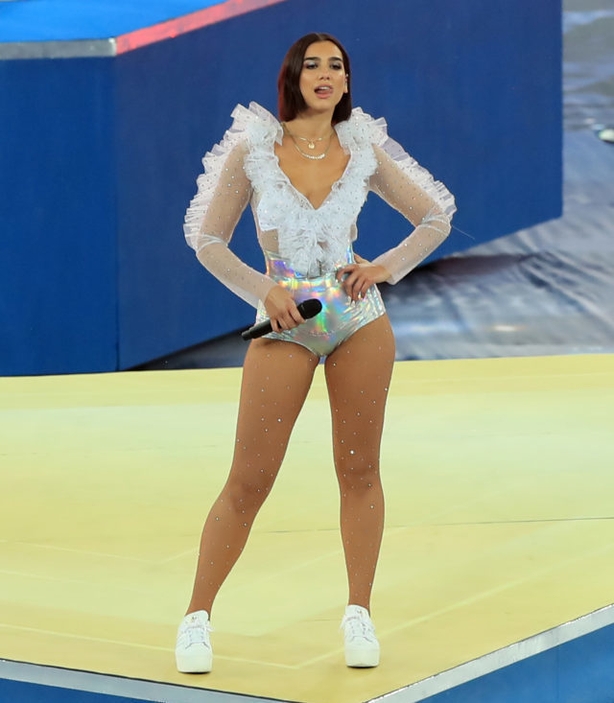 This is a characteristically wacky fashion choice for the popstar, who's style comes firmly out of the Eighties (even though she's actually a Nineties baby).
From power suits to shoulder pads and double denim, here are all the ways that Lipa is a modern-day Eighties style icon.
Power suits and shoulder pads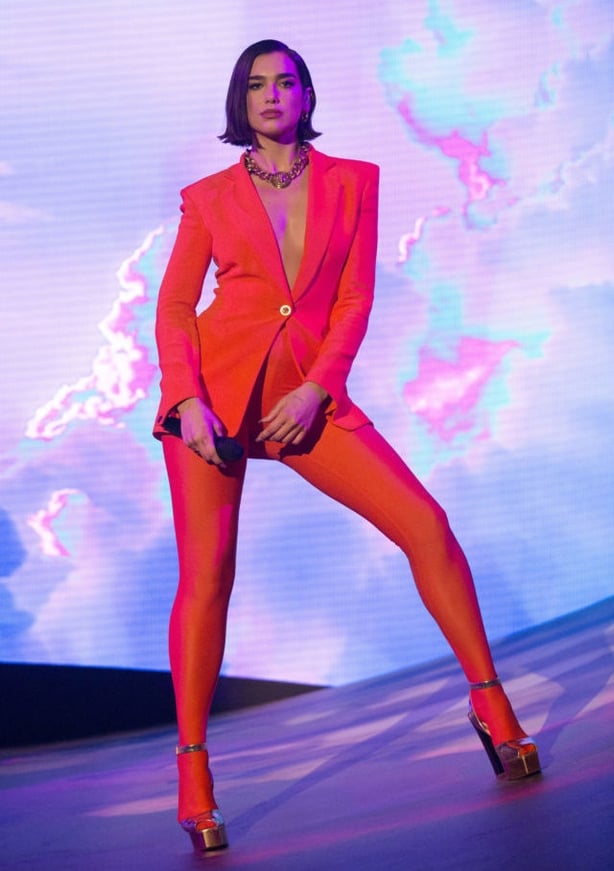 Power dressing was a style that developed in the Eighties as a way for women to assert their authority in male-dominated spaces.
It most often came in the form of strong suits with shoulder pads – just take a look at the likes of Margaret Thatcher and Grace Jones.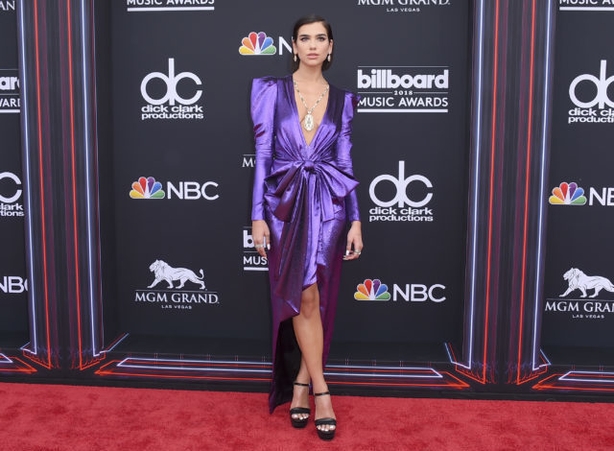 Lipa might not be power dressing for the same purpose, but she certainly seems inspired by these women with bright colours, structured blazers and shoulder pads.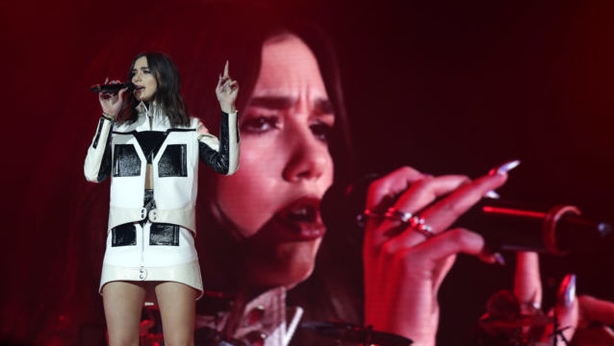 Loud patterns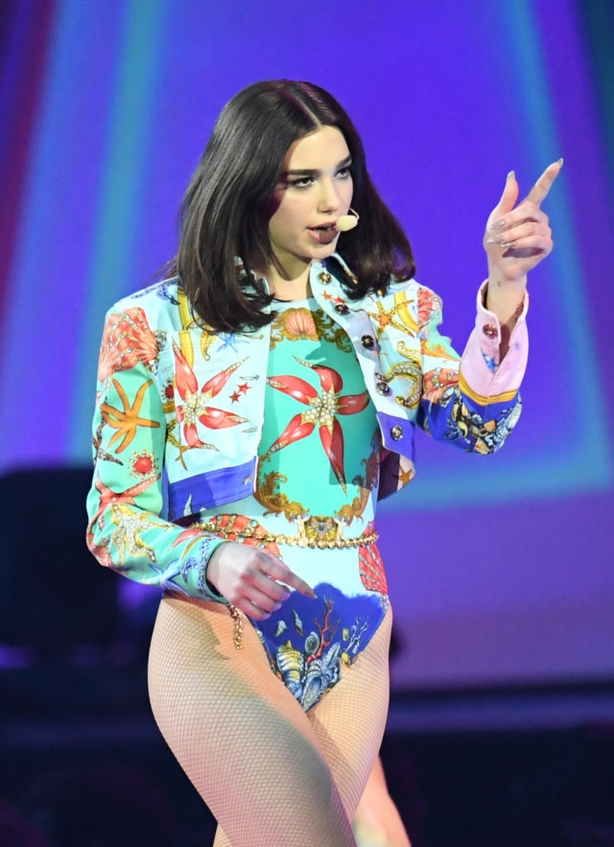 Wearing as many clashing patterns as possible was another particularly popular Eighties trend. It was an era of experimentation in fashion, which meant that people felt more free to try anything and everything with their clothes.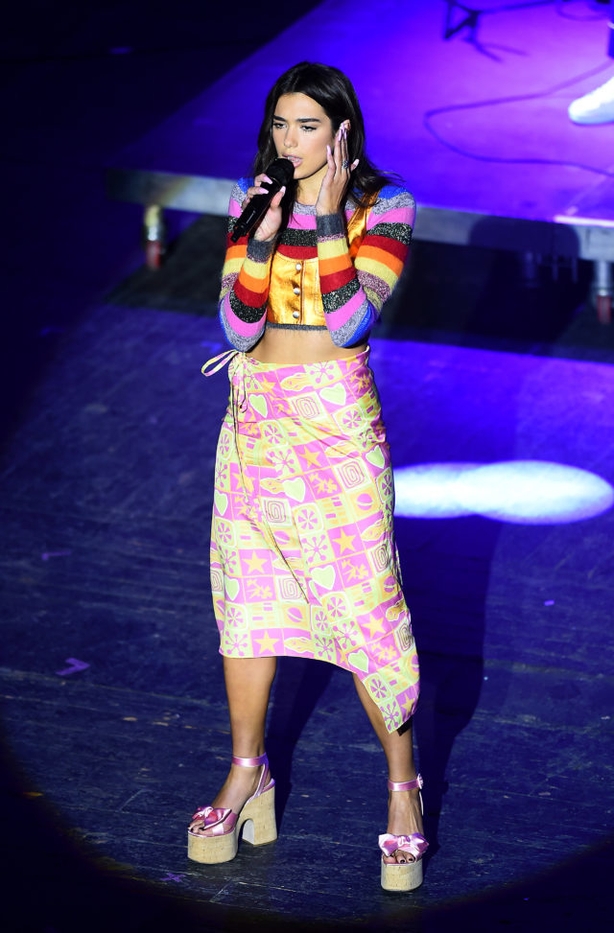 Lipa regularly draws upon this for her onstage outfits, keeping the colours characteristically bright.
Eighties prom
From Pretty In Pink to Can't Buy Me Love, so many teen movies of the era were obsessed with high school proms. This spawned a generation of American teens who agonised over buying the perfect outfit for the occasion – the bigger the better.
Sure, Lipa is going to slightly more glamorous events than a school dance, like the Brits or Billboard Music Awards, but she's still serving up some Eighties prom realness with voluminous pastel tulle gowns and anything bright and satin.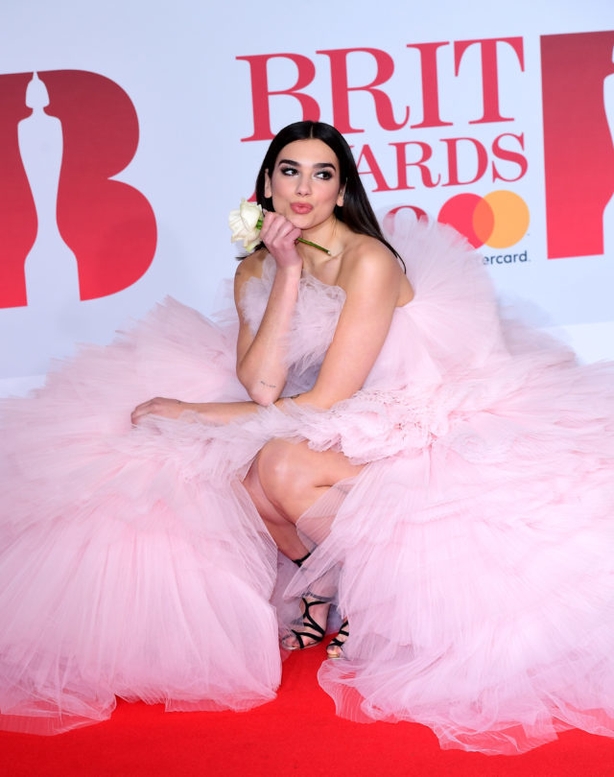 Sportswear
Athleisure might be the most popular trend of recent years, but Lipa looks back in time for her interpretation of the style.
Some of her outfits could be straight out of a Salt-N-Pepa music video. We can't blame her – the Lycra looks incredibly comfortable, and would be pretty fun to perform in onstage.
Double denim
Double denim was big in the Eighties and Nineties – everyone loved a bit of the Texan tuxedo. As a fashion trend it's recently been revived, but it's tricky to pull off – you don't want to look like you're in a dodgy Nighties girlband.
Lipa's take on the trend definitely errs towards the Eighties side of things. She keeps her look fresh with popping colours or patchwork denim, often with a flash of her enviable abs so nothing is too formal.