From her favourite yoga class to the moisturiser she swears by, Lauren Taylor ponders what the royal bride-to-be might be doing as her big day approaches.
Most brides (and grooms) want to look 'their best' on their big day, so will pay an extra bit of care and attention to their health and wellbeing in the run-up.
She is weeks away from becoming a – very high-profile – member of the royal family surely. Now she has even more pressure on their shoulders to look amazing, so we don't envy Meghan Markle right now (OK, obviously we do).
As we learn of all the little details that are set to make their wedding day perfect – from the white garden roses, peonies and foxgloves adorning the chapel, to top fashion and celebrity photographer Alexi Lubomirski being booked to take the official snaps – we can't help but wonder how the bride-to-be is preparing personally. After all, her May 19 wedding to Prince Harry is going to be televised and watched by millions.
We don't have access Meghan's actual diary, of course, but based on what she has revealed about her approach to wellbeing, here's what her wedding-countdown regime might look like…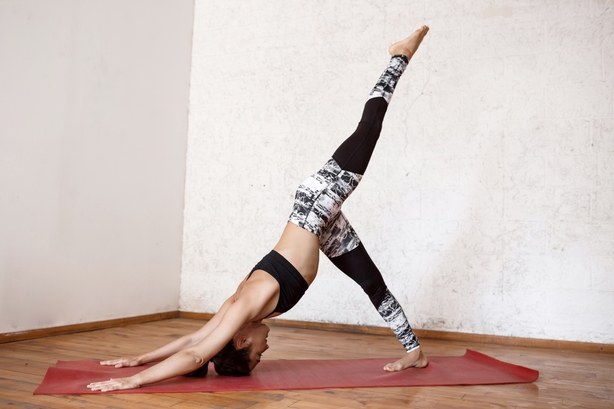 Yoga
Meghan's mum Doria was a yoga instructor in LA, so yoga is in her blood, really. In an interview with Best Health magazine, she said: "There are so many benefits that come with the practice of yoga… Increased flexibility and muscle strength, greater happiness, increased mental focus, a greater ability to relax, decreased anxiety and better sleep.
"I love an intense vinyasa class – and even better if it's blasting hip hop and done in a dark room with candlelight. The best! I'll do yoga a couple of times a week – hot yoga specifically," Meghan added.
If you want to learn some yoga moves, check out our weekly article with the Yoga Bear here.
There are many types of yoga but vinyasa is all about matching movement to your breath and moving through poses with pace. Some of the most effective poses include Vasisthasana, or side plank pose (tough but amazing for toning your core), Virabhadrasana one, or warrior one (tones your shoulders, arms and back) and Utkatasana, or chair pose (strengthen the arms, legs and core).
Yoga instructor and Nivea ambassador, Julie Montagu, says: "If you think that yoga isn't a workout then you've probably never been to a vinyasa flow class. As you move through the poses during vinyasa flow, you will soon break into a sweat, heart pumping, muscles toning and feel your body getting to work. I can see why vinyasa flow is Meghan Markle's favourite type of yoga!"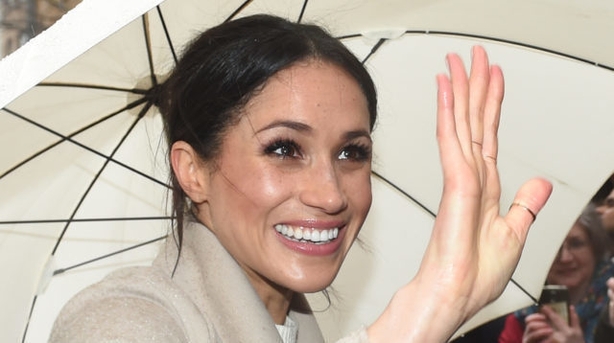 The 'Audrey Brow' treatment
Sherrille Riley is the person responsible for Meghan's oh-so-perfect brows, and she told Metro that the royal-to-be always goes for the same treatment at her London salon, Nails & Brows – the 'Audrey Hepburn Brow'.
"The style is to keep the brows as straight as possible, with a gradual lift at the tail ends and completely arch-less and in-line with the natural brow," Riley told the paper. "This effortless shape lifts the face and harmonises the features."
The treatment's done using a combination of threading, waxing and tweezing.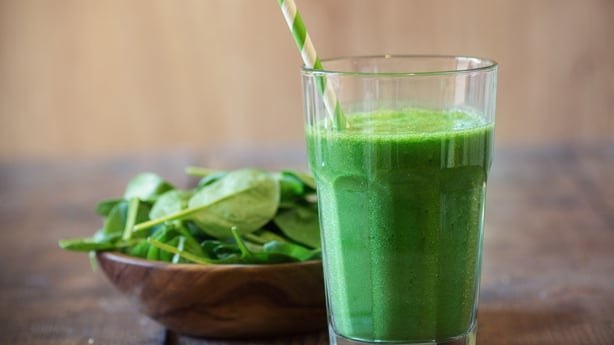 Green Juice
The vegetable juice movement is huge in California, so it's no surprise Meghan's a fan. She even told Delish.com: "Green juice is a food-as-medicine philosophy for me."
During long days of filming for Suits, she would typically have a green juice as a late afternoon pick-me-up, so there's a good chance she'll be blending all manner of green fruit and veg to pack in the nutrients in the run-up to the wedding.
Emma Brown, a nutritionist for food tracking app Nutracheck, says: "The addition of a veg-packed juice to your daily routine can help you to meet your daily requirements of a whole range of all-important nutrients. Using green leafy veg, such as spinach, broccoli or kale, in your juice will mean a drink packed full of the antioxidant vitamins, plus important minerals such as iron, potassium and magnesium. Antioxidant vitamins, and vitamin C in particular, are important for healthy skin."
Want to get involved? Try a combination of spinach, cucumber, celery, avocado, pear and lemon.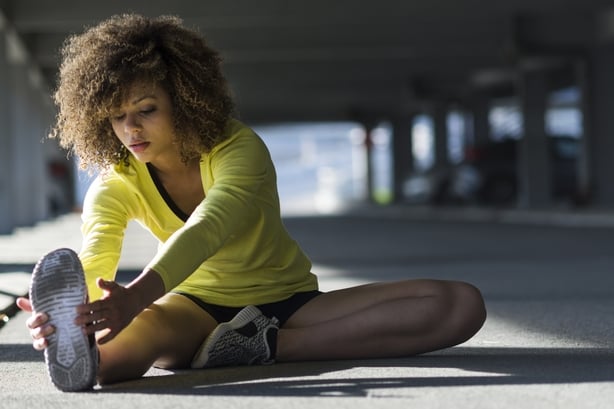 Running
Jogging used to be a big part of Meghan's fitness routine before early-morning filming for Suits. "I used to run all the time," she told Best Health. "As I've gotten older, running has become hard on my knees, so I can't run outside the way I used to, but I'm still planning to run a marathon!"
Now that she's left Suits, we wonder whether Meghan has reignited her love of running – though perhaps not outside in London, as she's now so famous.
Feel-good chemicals are released into the brain when we run, helping to relieve stress and anxiety – perfect for any pre-wedding jitters. On top of that, running can help make bones and joints stronger, and tones the quads, glutes, calves and, perhaps surprisingly, your core.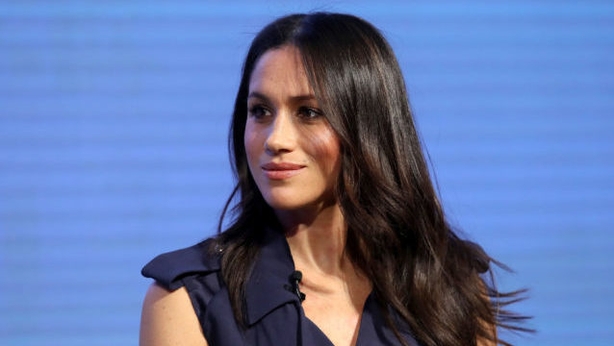 Moisturising
To get that perfect wedding-day glow, it's important to keep skin hydrated (Meghan will surely be drinking plenty of water) and moisturised. No one wants a dry skin disaster when the whole world is watching. The royal-to-be shared some of her go-to products with BeautyBanter.com and the good news is, one of her fave items – Nivea Q10 Plus Rich Firming Body Moisturiser (£5.55, Boots) – is affordable and easy to find on your local high street.
"I use this religiously," Meghan told the website. "It's honestly my favourite lotion on the market, it's so affordable and makes my skin look and feel amazing. I would buy a case of this at a time if I could find it."
She also revealed she moisturises her face with Kate Somerville Quench Hydrating Face Serum. At $75 for a tinsy 1oz tube, this one's quite steep – but promises to 'achieve unparalleled hydration and a gorgeous, dewy complexion', and give skin 'a silky, satiny look and feel'.