It's the only skirt to be seen in this season. Katie Wright rounds up the season's sharpest separates.
Every season, there's at least one surprise hit on the runways, something no one predicted designers would home in on but which makes total sartorial sense when you think about it.
For spring, that unexpected sensation is the pencil skirt – and we're not just talking workwear. Once synonymous with typing pools and temps, the body-skimming skirt has escaped the office and wants to star in your weekend wardrobe, day and night.
With so much catwalk inspiration to draw on, right now there's no shame at all in being a pencil pusher. Here are four ways to wear the trend…
1. Printed pencil skirts
Wintery checks and tartan make way for fresher prints, like gingham and stripes, for spring.
Team a white logo tee with a gingham skirt, or pair a sporty striped style with trainers for a relaxed take on the trend.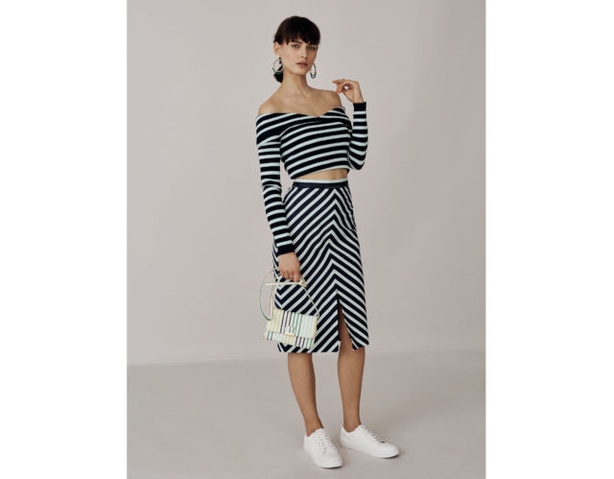 Oasis Press Stripe Bardot Top, €37 and Stripe Pencil Skirt, €59.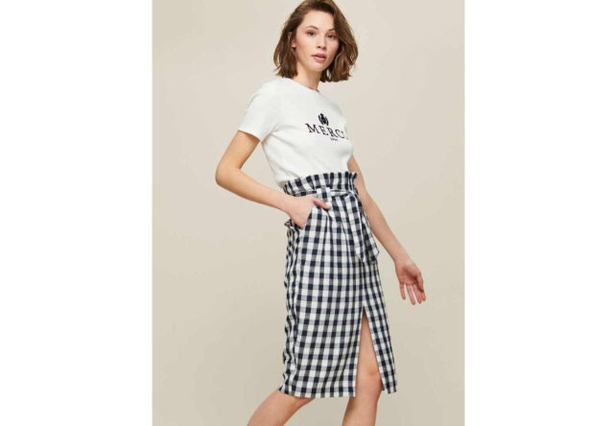 Miss Selfridge Gingham Checked Paper Bag Pencil Skirt, currently reduced to €28 from €45.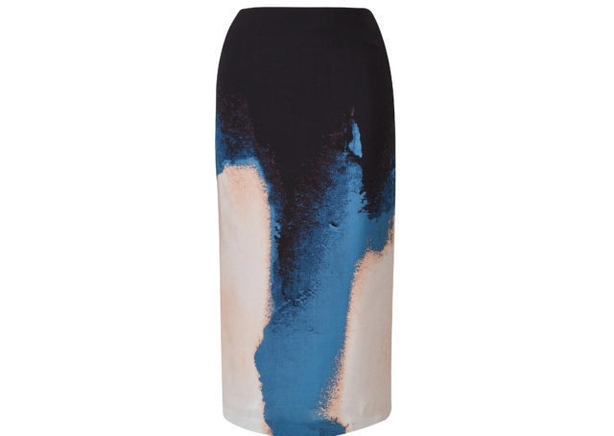 JD Williams Concept Printed Pencil Skirt, £69 (approx €78)
2. Textured pencil skirts
Don't discard your leather or PU knee-lengther just because winter is over – Bottega Veneta makes a strong case for textured pencil skirts in warmer weather.
Ditch the black tights and boots and swap your usual jumper for a body top and heels, for a cool cocktail look.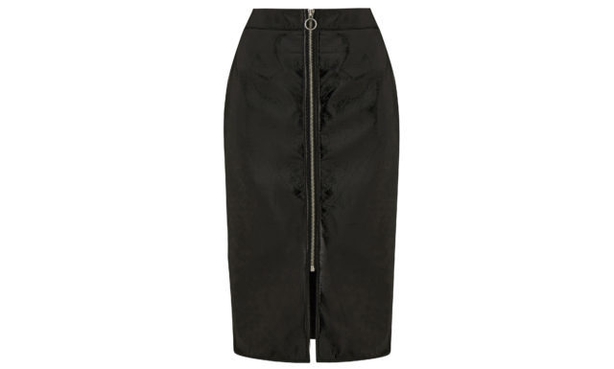 Simply Be, Vinyl Pencil Skirt, €48.99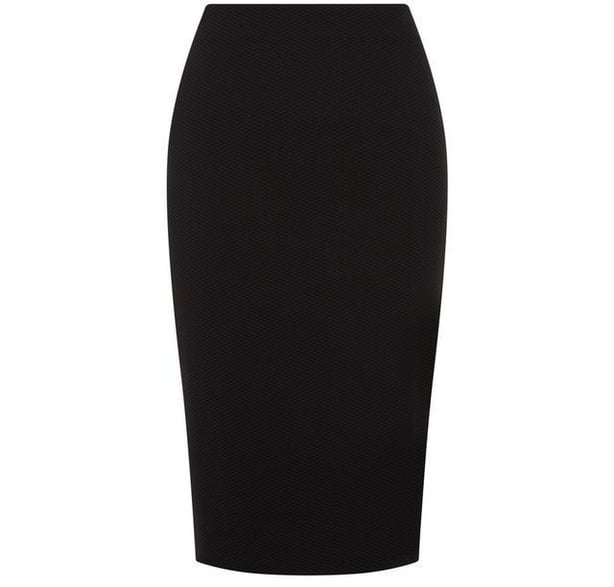 New Look, Black Textured Pencil Skirt, €14.99
3. Lace pencil skirts
On the catwalks, sheer pencil skirts were a trend in their own right, seen at Victoria Beckham, Dolce & Gabbana and Max Mara.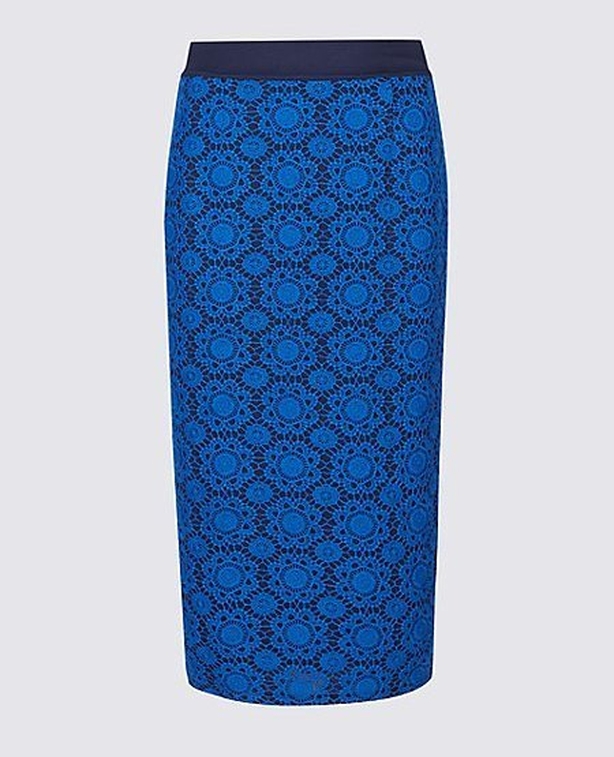 Marks & Spencer, Lace Pencil Midi Skirt, €65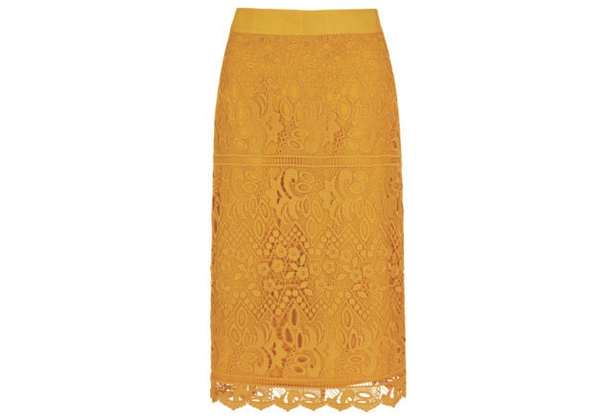 4. Denim pencil skirts
The coolest pencil skirts of the season were seen at Prada, and while these ultra high-waisted indigo designs weren't actually made out of denim, they've sparked a whole heap of jean skirts on the high street.
In distressed denim and with raw edges, these are about as casual as a pencil skirt gets and they're ideal for tapping into the cowgirl trend too, by adding a Western belt and buckled boots. For extra style points, do the double with a denim shirt.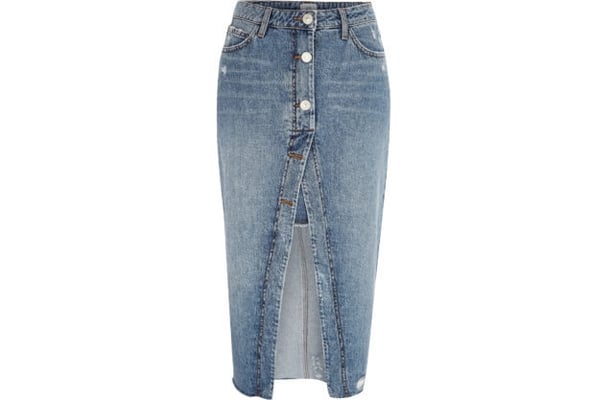 River Island Mid Blue Open Front Denim Pencil Skirt, €50