These make-up heroes can withstand bright lights, sweat and tears, backstage-pro Elizabeth Rita tells Katie Wright.
Everybody wants their make-up to look perfect all day, right?
But when you've got a live audience, a fleet of TV cameras and millions of viewers at home to factor in, making sure your face is flawless is even more important.
Elizabeth Rita should know. As a backstage make-up artist onThe Voice UK, she's responsible for making sure every contestant, male or female, looks their best when they hit the stage on Saturday night.
"Because they're on stage, you want the performers to stand out, but also it's HD TV, so they literally have to be flawless – and that's our job," explains Rita, who says no two days are ever the same.

She relies on a 'proper old school' Filofax to juggle The Voice rehearsals and live shows, as well as editorial and awards show jobs, like the Brits and the Baftas.
"We spend a lot of time perfecting," she continues. "You've got to remember that sometimes, singers can be a bit nervous and they get a little bit shiny, so we've got to make sure that everything is waterproof and nothing's going to smudge."
So if it's long-lasting make-up you're after, Rita has insider intel that's second to none.
Here, she reveals the products that will not budge, whether you're in the spotlight or not…
Foundation
"Some of my favourite foundations are from Charlotte Tilbury. It doesn't sit on the skin, it melts in – and that's key, because sometimes you see people and it's caked on, but on telly, you don't want that.

"You want it to be part of the skin and look natural."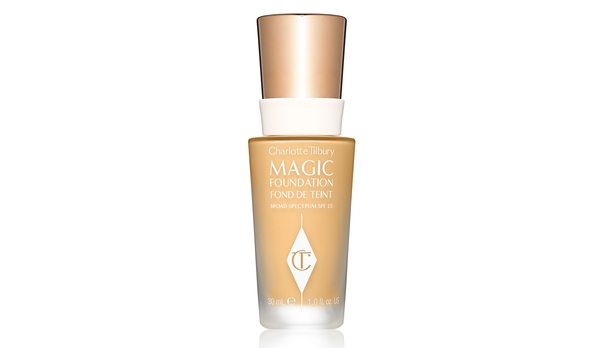 Charlotte Tilbury Magic Foundation, €40
"Bobbi Brown caters for all skin tones and I just love the finish. If you go to America, they've got loads of different foundation shades and England is catching up with that, which is good."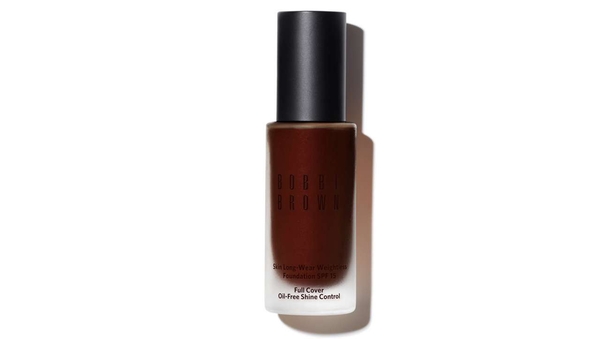 Bobbi Brown Skin Long-Wear Weightless Foundation SPF 15, €38
Eyeliner
"I love Bobbi Brown black gel pot liner. With some eyeliners, when you put it on, it ends up on top of your eyelid. We definitely don't want that, and this is great because it doesn't!"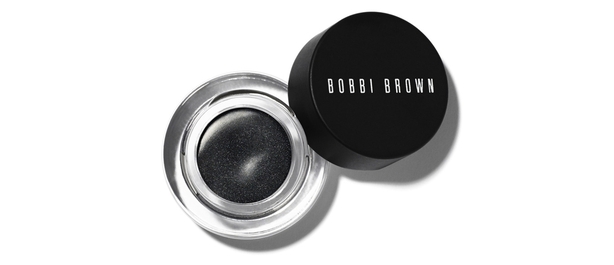 Bobbi Brown Long-Wear Gel Eyeliner in Black Ink, €25
Lashes
"I really love Chelsea Beautique Lashes – their 3D ones are beautiful. I spend a lot of time when I put on lashes because with HD, you've got to have it perfectly lined up – otherwise, you can see everything."

Chelsea Beautique Erica 3D Silk Lashes, £16 (approx €18.25)
Mascara
"I really like Dior Black Out waterproof mascara. I always use waterproof on telly – happy or sad tears, we don't want lots of mascara running down the face!
"I always put on the mascara first, then I put the lashes on – that really gets your lashes in the right place. If they want extra va va voom, then I put some more mascara on top."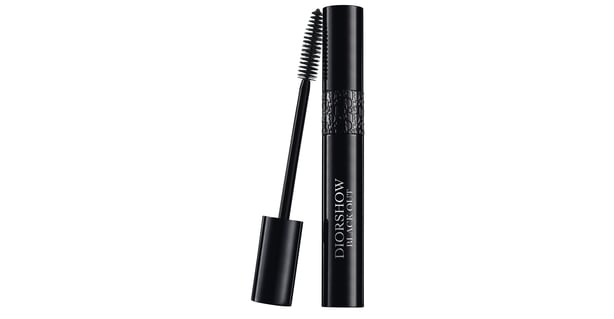 Dior Diorshow Black Out Spectacular Volume Intense Mascara in Black Kohl, €35, Boots
Eyeshadow
"Urban Decay primer is brilliant. It shows off the pigments you're using on the eye really well.

"Just tap it on with your finger and let it dry, then there's no creasing. On telly, a lot of singers tend to close their eyes when they sing, so that stops any creases."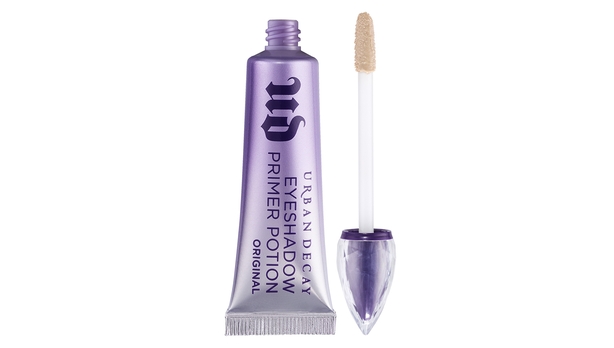 Urban Decay Eyeshadow Primer Potion Original, $22 (approx)
"I love Blank Canvas eyeshadows. The palette I've got is autumnal colours – their eyeshadow highlighter is called Goddess, I'd really recommend that."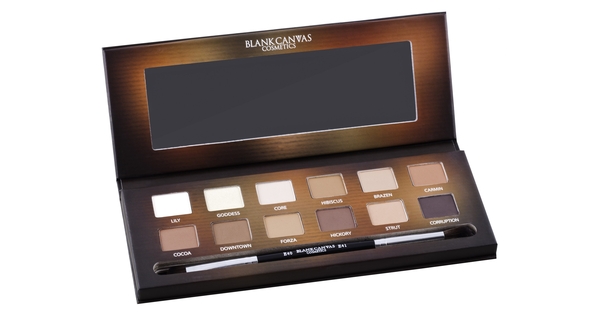 Blank Canvas Cosmetics Master Series Palette One, €35, BeautyBay
Lipstick
"Nearly all the lipsticks I use, I tend to mix up, to make a specific colour for that performer. Sometimes I mix three different colours just to get it perfect. I quite like having slightly darker on the outside and blending into a slightly lighter colour. I always think that looks gorgeous, for example MAC Twig and Verve."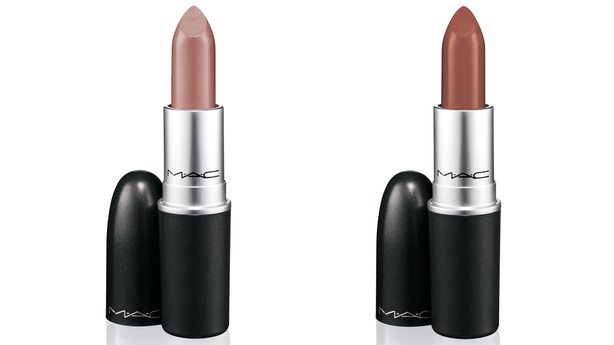 MAC Satin Lipstick in Twig and Verve, $17.50 each (approx 14.11)
Setting spray
"A lot of people have setting spray sitting on top, but I like to mix it into the foundation on the back of my hand.

"I tend to use a sponge and then I dab it on the face – I feel like I've got more control that way. I've got a few, but Make Up For Ever Mist & Fix is really great."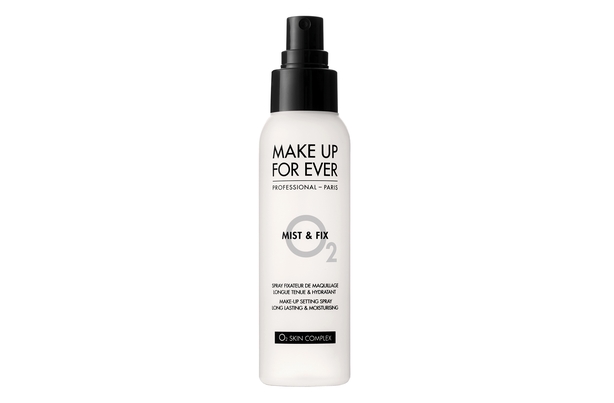 Make Up For Ever Mist & Fix Setting Spray, €23.50
Make-up Remover
What does Rita use when she needs to remove all those highly-pigmented products?
"I use Nivea Double Effect Make-Up remover a lot. Shake it up, pop it onto a cotton pad and you can literally wipe anything away – it's perfect for quick changes on The Voice.

"Sometimes we only have about five minutes to change something, but this is really good because it takes it off straight away." Nivea is perhaps an obvious choice as the brand is the backstage sponsor of the show but its a good cleanser as is Simple's eye make up remover and Bioderma cleansers.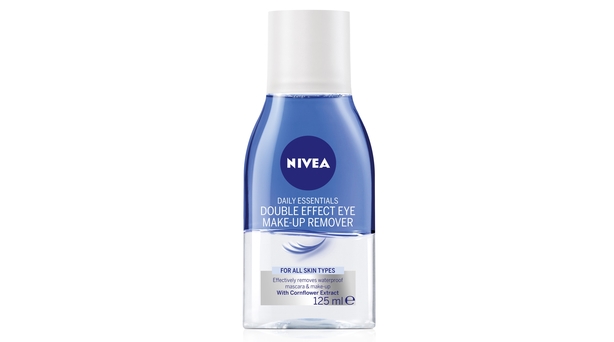 Nivea Daily Essentials Double Effect Eye Make-Up Remover, €3.49