Ronan and Storm Keating attended the GQ Men Of The Year Awards at the Tate Modern on Tuesday. Storm wore a knock-out dress that is absolutely to-die-for.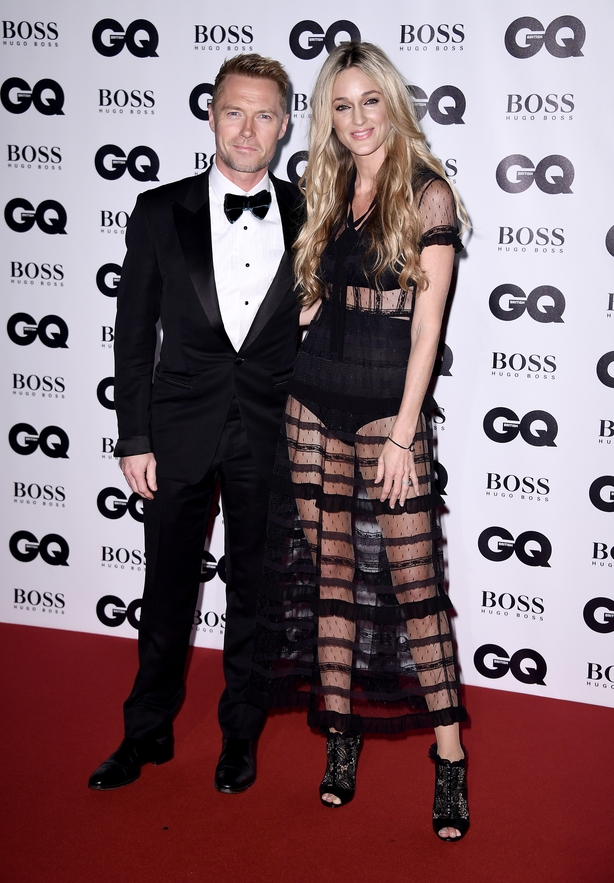 While Ronan wore Tom Ford to the red carpet, Storm chose a REDValentino shirt and skirt from the Fall/Winter 2017/18 collection. She paired the ensemble with peep-toe black heels from Christian Louboutin.
In a post she shared to Instagram, Storm revealed that husband Ronan had a part to play in her look for the night. Apparently, the singer managed to fashion a black leather bracelet out of a string from his wash bag at the last minute.
She captioned the post: "Thank you @britishgq for a fabulous evening. Always such a fun event full of good friends and inspiring, talented folk! Thanks also to my hubby for improvising a black leather bracelet (from a string off his wash bag?! Haha) as we were running out the door"
You can check out all the red carpet looks from the GQ Men of the Year Awards here.