Lorraine Keane was a guest judge at the 'Most Stylish Evening' event on Ladies Day at the Galway races today. We caught up with the presenter to get to her own style secrets.
As a judge for the 'Most Stylish Evening' event, what were you looking for in a winner?
Someone who looked elegant and timeless. It is Meyrick Style after all and Hotel Meyrick is celebrating 165 years this year.
I was hoping to find something a little unique and quirky - when it comes to fashion anything goes these days. It is nice when someone is genuinely having fun with fashion.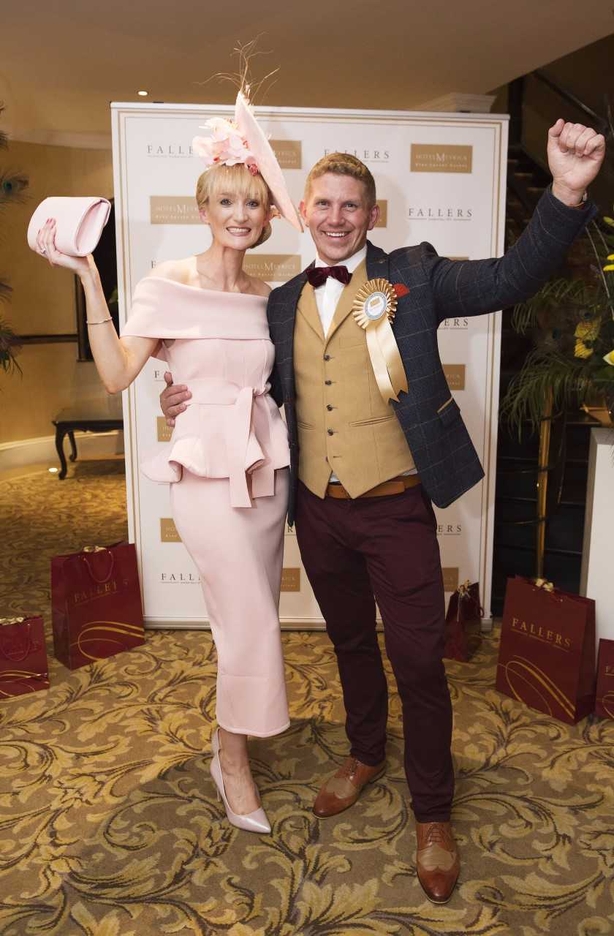 Why did you choose the winners? What stood out to you?
Both the stylish woman and the stylish man were very comfortable in their skin...or in their clothes in this instance. It is important to know what suits you and your body shape and then wear it with confidence.
When you feel good, you look better. I rarely follow trends because most trends don't suit me.
When buying something new it's always good to look back at other outfits, times where you felt you looked well. Follow that style/shape again.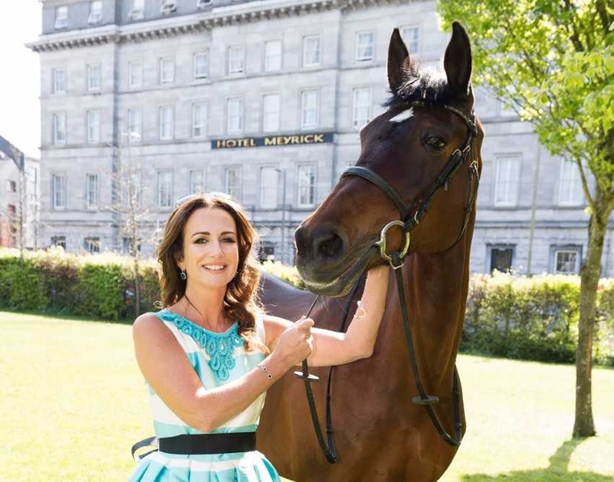 Confidence is always key when it comes to competition. Do you have any tips for the ladies to feel confident?
Firstly, buy what you like! It is important that you get a thrill when you are buying - it's your hard earned money, spend it well. If you want to buy something that's on trend, go high street.
That way when it's not in fashion anymore you haven't wasted money.
Buy timeless, classic pieces - they are a better investment.
Be comfortable - if you feel good, you will look better! Remember, accessories can completely change an outfit - a bag, jewellery, shoes, hair accessory or a belt can all change a look dramatically.
Are there any Irish designers you're loving this year?
I adore Deborah Veale, Natalie B Coleman, Suzie Monaghan Cashmere, Marion Murphy Cooney....the list goes on and on.
Internationally Isabel Marant, Tom Ford and Valentino. Oh and Chanel...always Chanel.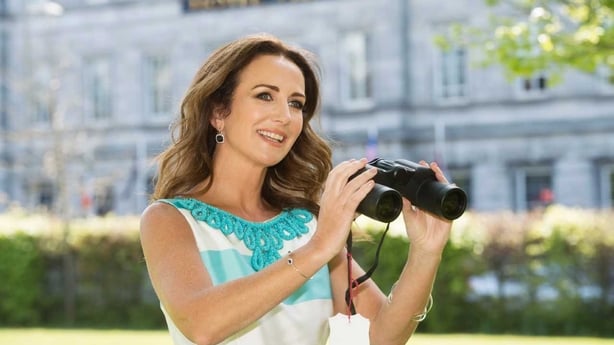 Are there any style rules you stick to or do you always go with what you like?
I know my body shape THAT is the most important. I know what styles suit me, some don't.
Let's not forget it's only fashion, so have fun, but looking good can make you feel better and that in itself can be empowering!
Don't forget to check out our fabulous and fashionable gallery of the 2017 Galway Races here.