Anyone who has ever been bridesmaid dress shopping can attest that the phrase "one size, fits all" does not ring true, even in the case of the most adjusted dress.
There is nothing worse than emerging from the safety of the dressing room to be faced with another bridesmaid twirling in a figure-hugging gown while you feel like a bag of potatoes wrapped in cling film.
So why is it that bridesmaids all wear the same thing? Well, there are a number of reasons - the main one being of course so that they do not upstage the bride.
Wedding photos also tend to appear more balanced with an equal count of people in coordinated outfits standing either side of the bride and groom in contrasting colours. In short, it's aesthetically pleasing.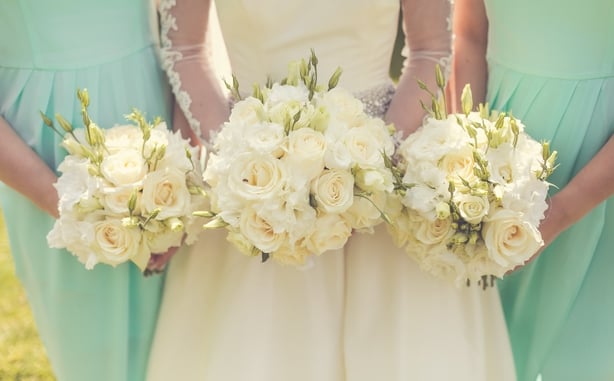 However, it seems that these are just modern motives behind an ancient ritual. In fact, according to Brides.com, bridesmaids originally wore dresses identical to the bride to divert any sinister spirits during the sermon.
Evil spirits aside, speaking to Brides.Com, American Bridal blogger Julie Sabatino, said that allowing bridesmaids to wear different dresses has its benefits.
"This trend allows you to highlight each individual woman's style and ensure she's wearing a dress that makes her feel great", she explains.
However, as you may have guessed there are potential pitfalls to this decision too.
"If it's not done right, you can end up with a very disjointed-looking bridal party", she says.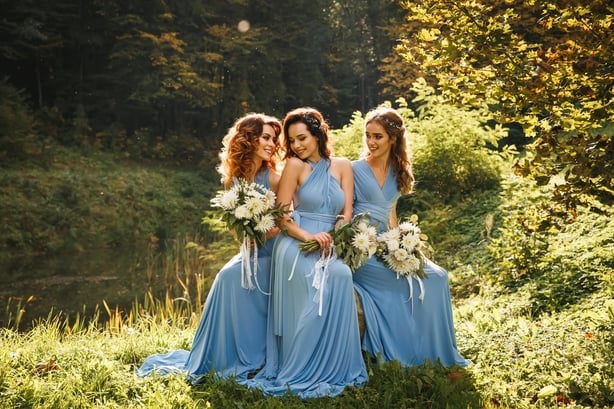 To get the look Sabatino recommends varying only one or two features of the dress and not giving individual bridesmaids free reign to shop alone for an outfit.
She also advises sticking rigidly to a colour scheme and against dresses of different lengths.
When Khloe Kardashian married Lamar Odom she had her bridesmaids wear varying shades of purple while American actress Tamera Mowry opted for dresses of different styles in the same shade of pink.
So brides, as you behold the bevvy of beauties before you, spare a thought for their individual comfort as well as the collective visual. They don't want to spend the day placating plunging necklines or struggling with skimpy smocks.