Paris Fashion Week 2017: Celebrity Fashion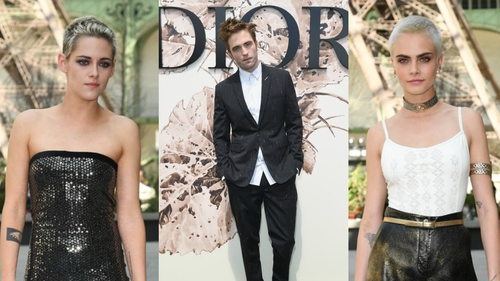 Paris Fashion Week is back. The collections for Fall/Winter 2017-2018 have been revealed and celebrities have flocked to the capital of fashion for the occasion.
The first days of July transformed into a spectacular occasion thanks to Paris Fashion Week. The men's catwalk wrapped up at the end of June and now the ladies have taken to the stage.
Models have worked their way through women's wear from Monday to Thursday and it seems like every celebrity was sitting in the front row to watch.
It was also an occasion to celebrate one iconic designer in particular: Christian Dior. The Haute Couture brand celebrated 70 years of fashion with the opening of 'The Christian Dior Exhibition Couturier Du Rêve'.
Celebs such as Bella Hadid, Katy Perry and Natalie Portman celebrated the hot weather in Paris with their best summery outfits for shows including Armani, Dior and Chanel.
Paris Fashion Week is definitely one to remember, we've been blown away.
Check out the gallery below to catch the highlights.