Actress Emma Stone wore a very risky number that only she could carry off for the American Film Institute Tribute to Diane Keaton Gala this week...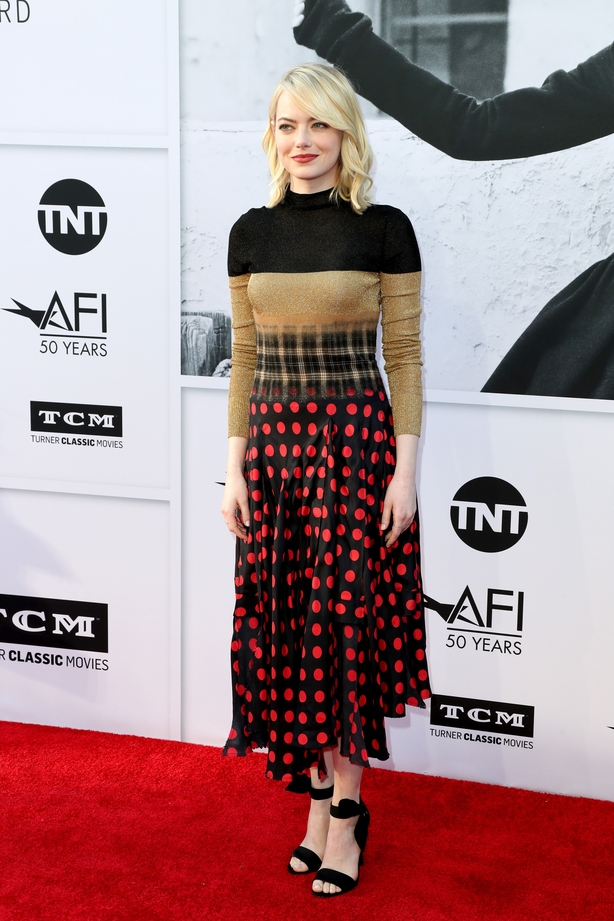 This Loewe dress from the brand's Fall 2017 collection would not suit most people but the Oscar-winning actress somehow manages to rock it anyway. This is a very original choice with a sparkling two-tone top, tartan pattern and polka dots.
Emma completed the look in a very feminine way with black bow tie heels. We love the fact that she's taking risks and stands out of from the crowd! The actress remains glamorous while asserting her own style.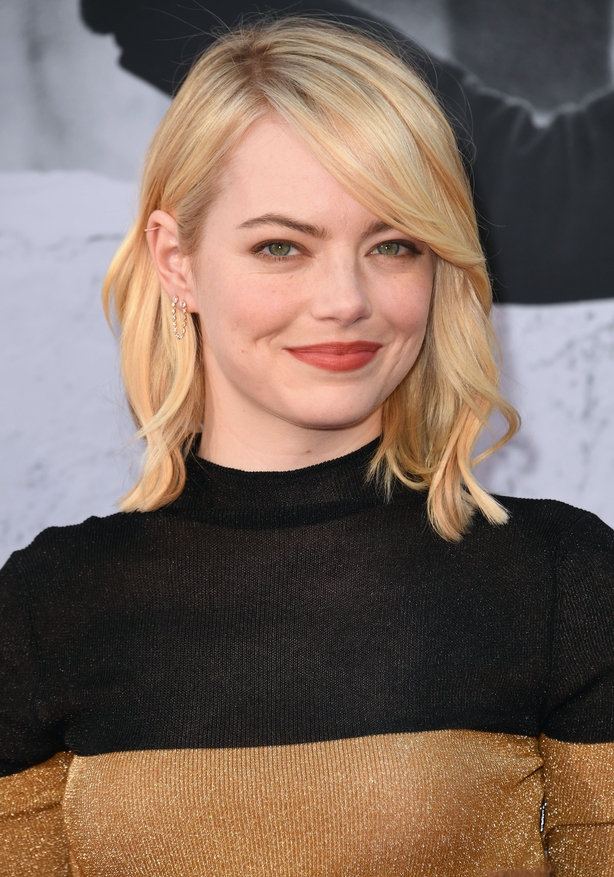 The mesmerising La La Land actress sported an impeccable blonde wavy hairstyle which suits her perfectly.
With natural make-up consisting of eye brown shadow and pale red lipstick, Emma Stone is flawless. We are in love with her funky hoop earrings and helix ring!
What do you think of Emma Stone's look? Let us know on Instagram, Twitter and Facebook.