Jean Z. Poh has moved from law to design to tech with they kind of entrepreneurial skills all business minds envy. We caught up with the Swoonery CEO and Founder to discover her secret to success.
How and why did you go from being a lawyer to a jewellery designer to being the founder of a luxury, tech company?
I left the practice of law to pursue my passion in jewellery and tech - my family has been in the jewellery industry for four generations and I started investing in startups when I was 28. During my time as a jewellery designer, my clients kept encountering the same problems - they didn't know where to go to buy unique, interesting jewellery and in the case of men looking for engagement rings or gifts, they didn't know what to buy.
I founded Swoonery to solve both those problems by making designer fine jewellery brands available online and developing a recommendation algorithm that understands individual tastes so discovering and buying jewellery is easy and intuitive.
How do you choose designers to feature on the site?
Both Swoonery's buyers and I support established brands as well as discover talented, up-and-coming designers. We look for brands with identifiable aesthetics, original designs, impeccable craftsmanship and consistency in those areas from collection to collection.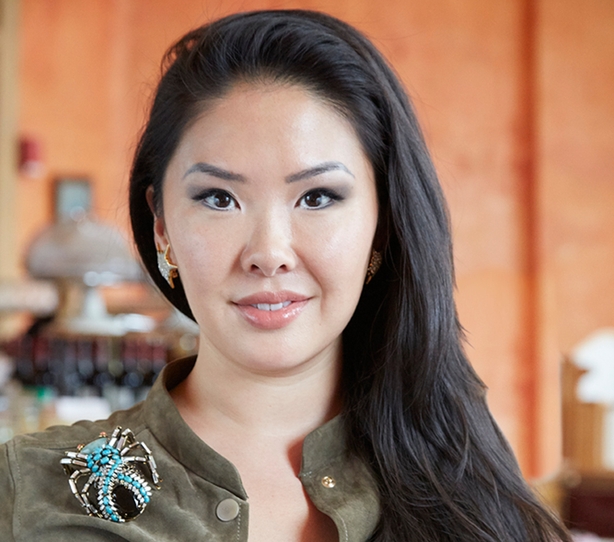 What is the most exciting thing about your job?
I love that I get to create the future of an industry and make it relevant for modern consumers. Startup life is very different from corporate life, one must be creative and resilient at the same time and I enjoy being stretched - that's where growth occurs.
What is the most challenging thing about your job?
Swoonery is both a luxury, fine jewellery e-tailer and a tech company and those are polar opposite worlds. The way I relate to developers and techies is very different than how I relate to others in the luxury sector. I even have to dress differently for each context.
If I showed up to a meeting with a tech investor dressed as I would when meeting with the CEO of a jewellery house he wouldn't take me seriously and vice versa. It sounds absurd, but as a woman, I still have to manage those logistics.
Who are your favourite designers to wear, personally?
That is such a difficult question to answer! Every brand we have on Swoonery is there because they speak to me in one way or another, however, I do have periods where I gravitate more heavily in one direction or another.
As the weather heats up I will be gravitating towards lariats (as below) because they highlight the collar bone and décolleté in a way that is feminine and ultra-flattering for women of any age.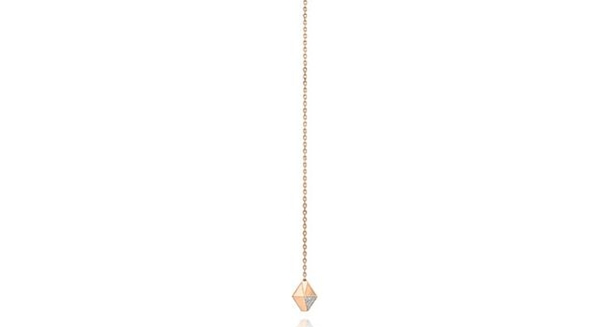 You recently spoke at Dublin Tech Summit, can you tell me a little about that?
Dublin Tech Summit was such a fantastic event, the calibre of speakers was first rate and ranged from Gary Vanerchuck to Chupi Sweetman, whom I shared a stage with. What really struck me was how innovation and tech are so deeply entrenched not only in the DNA of Dublin as a city but in Ireland as a whole.
I spent a few days travelling around the country and regardless of whether I was in Galway or Inishmore, tech always came up in my conversations with people and it was very clear that it is a core sector of the Irish economy.
Your site includes jewellery for men - why did you decide to accommodate that market on the site?Jewellery predates currency. Humans have always worn jewellery to both identify with a community and set themselves apart as individuals - it speaks to the very core of our identities and jewellery is one of the oldest forms of self-expression regardless of gender.
Has there been an audience in Ireland for men's jewellery? Would we be surprised by the audience?
Men have always bought jewellery for their significant others and lately, we are seeing more men expressing themselves through jewellery as well whether that be in the form of an ultra-masculine, titanium wedding band by Markin or sleek, hexagon cufflinks by Walters Faith.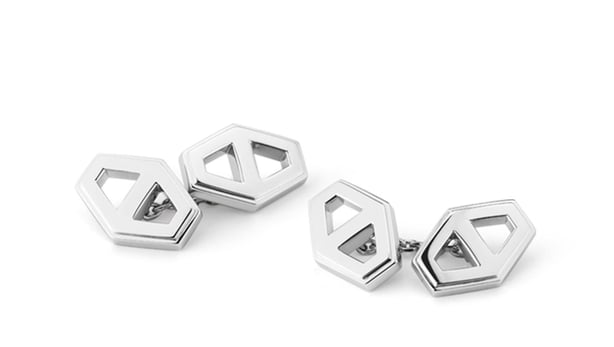 What does your working day look like?
The first year of building my startup I worked insane hours and would constantly run my body down. I saw that it wasn't sustainable so I had to learn how to take care of myself and prioritise my own needs.
I think that's something most women struggle with because we're natural nurturers and tend to focus more on the needs of others. I now know that spiritual well-being, community, and contribution to others replenish me so I build it into my schedule.
My day looks like the following:
5:00am Wake up
5:15-5:45 Meditate
6:00-7:00 Work Out
7:00-7:30 Journaling and planning my work for the day
7:30-8:00 Daily video conference with my developers in Poland
8:00-8:45 Get ready for work
8:45-9:30 I walk to work and use that time to call friends and catch up
10:15-10:30 Daily standup with NY team
10:30 -6:30 I go between meetings and working with the team
6:30 Leave work
Evenings: When I don't have a business dinner or event I share meals with friends, go on dates or check out whatever is happening in the art scene. I also coach a leadership course one night a week and have a few social impact projects that I'm involved with.
I'm currently an advisor for #BuiltByGirls Wave program that is in beta. We mentor young girls who want to go into tech, show them what it looks like to be a woman in tech and support them by helping them build a network for their future careers. These girls are forces of nature and I'm so excited to see how they will shape our future.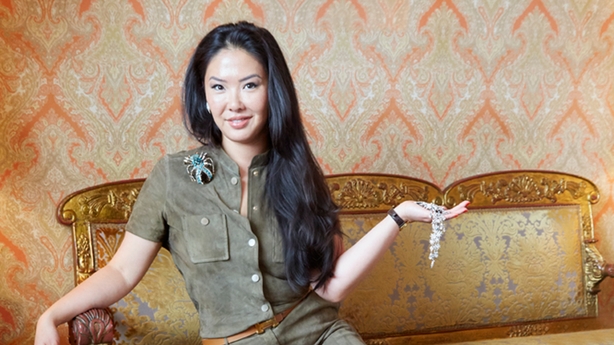 Your proudest achievement so far?
My proudest achievement is without a doubt my relationships - that includes the Swoonery team, my investors, friends, family, designers and everyone in my various communities. I'm so grateful to be surrounded by passionate, brilliant and kind people in all areas of my life and it's so much fun to be able to share this journey with them.

Check out more from Jean on Instagram & Twitter