Dakota Johnson and her co-star Jamie Dornan attended the premiere of Fifty Shades Darker at the Ace Hotel in Los Angeles. Dakota used the event to show us yet another plunging dress from her daring collection!
The actress knows how to make her appearance on the red carpet and she didn't disappoint at the premiere of the Fifty Shades sequel when she arrived in this seductive powder pink Valentino dress.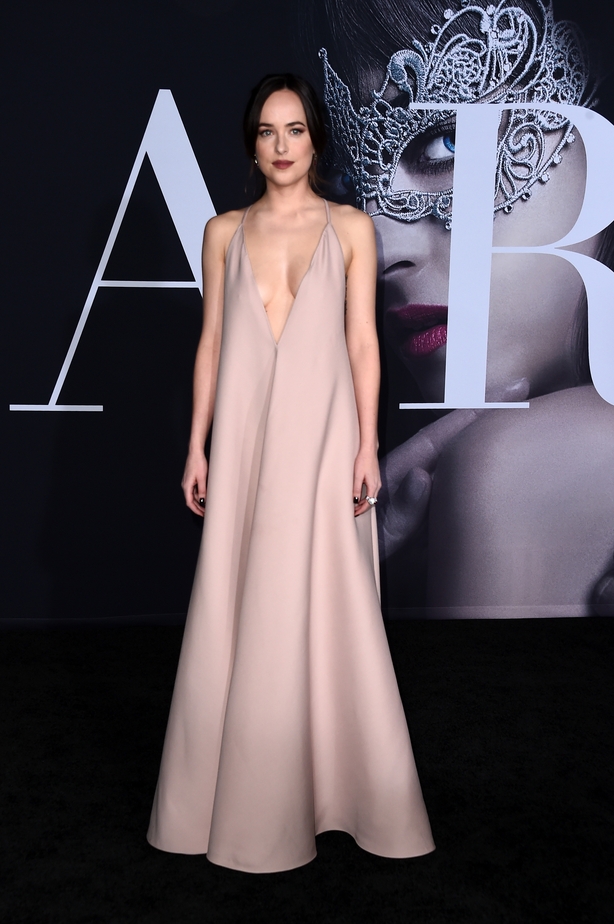 The very (very, very) plunging neckline of the dress suited her down to the ground. The shape of the dress is fabulous and Dakota rocks it.
Many Valentino gowns are the dresses of dreams but this one isn't an easy one to pull off! Clearly no pun intended.
The thin straps and beautiful flare of the dress make this a perfect style for the actress' shape. The back of the dress is exposed with thin straps crossing to accentuate Dakota's lovely bird tattoos!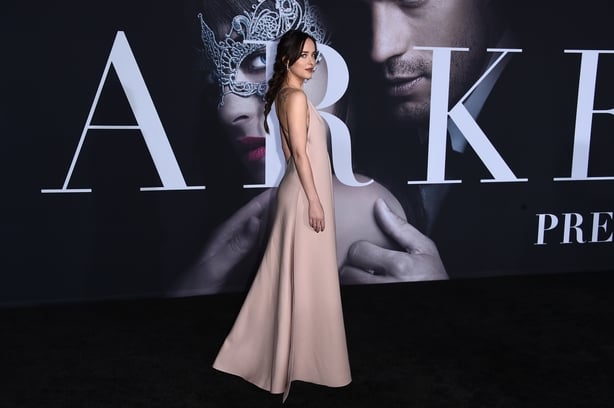 To complete the look, Dakota wore dark(er) nail polish and brought a fresh burgundy tone to her make-up.

Her hairstyle was loose and natural, with a loose braid running down her back. She wore Christian Louboutin shoes and discreet but sparkling jewellery, keeping the style as simple and chic as possible.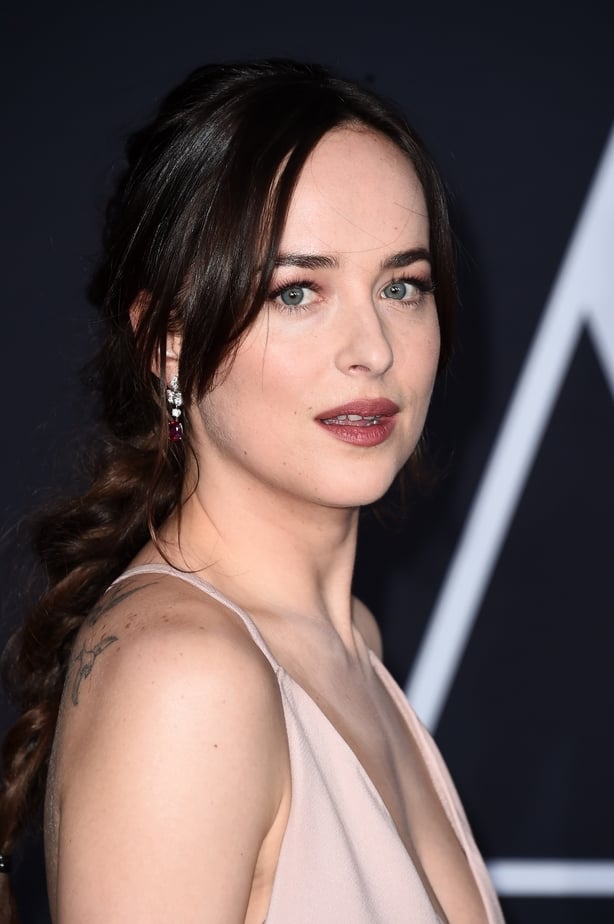 This plunging dress is a trademark style of Dakota's as we can see from her past premiere appearances.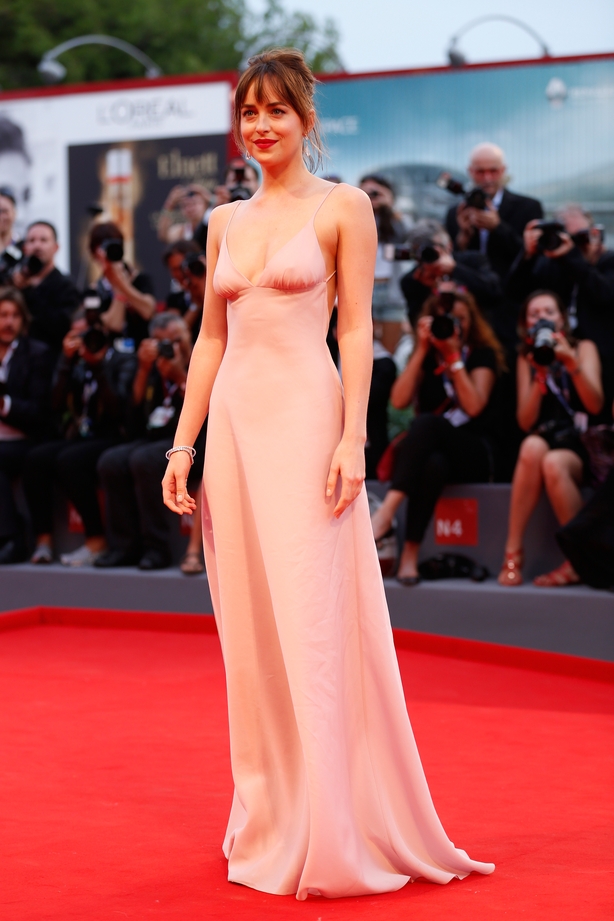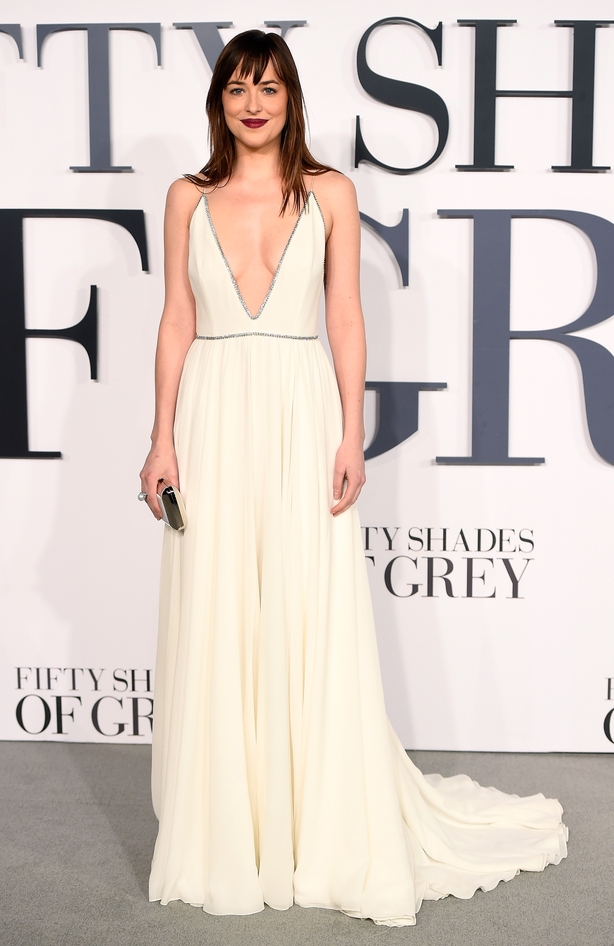 We are very tempted to comment on Jamie Dornan's handsome (even with the buzz cut) red carpet style as well, but instead we'll let the picture speak for itself. Swoon.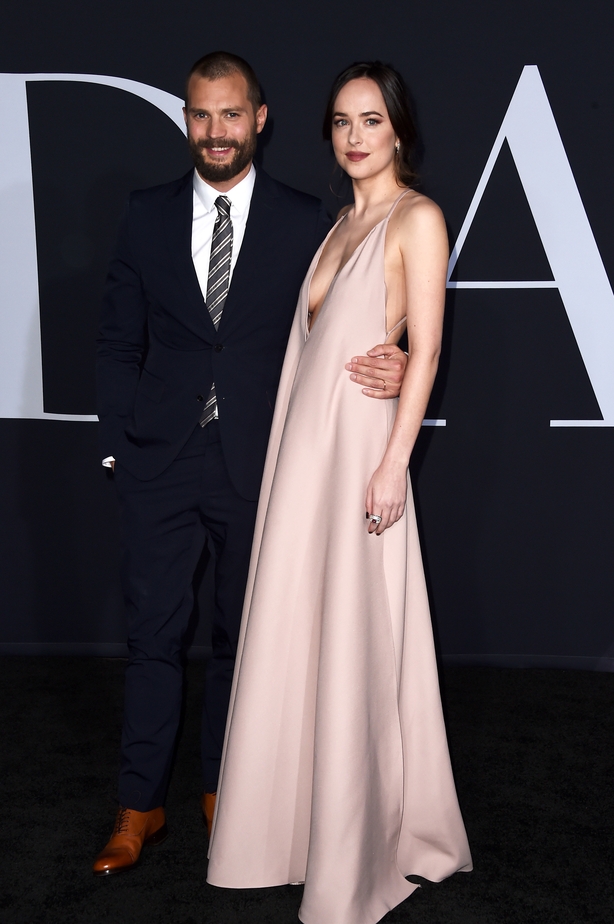 What do you think of Dakota's look? Let us know on Twitter, Instagram and Facebook!