Beauty blogger Louise Cooney always looks pristine from head to toe. We were only dying to find out how she keeps her locks so shiny, her nails so polished and her teeth so white so we decided to ask. Find out how to beautify like a blogger.
Skin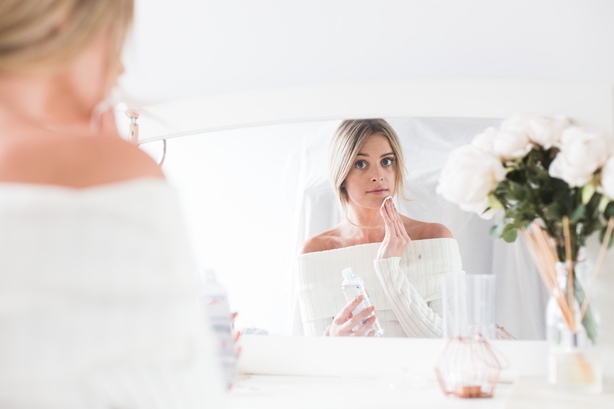 Speaking to RTÉ LifeStyle, Louise said: "Skincare, this is something I've definitely gotten more committed to over the past year or two, and is 100% something that needs more attention coming into the winter months. The mix of Ireland's harsh, winter weather with the intense heating indoors really drys out our skin.
"Just before the summer, I started using Eucerin skincare products and I honestly have noticed the world of difference in my skin. I don't wear a lot of make-up, I like to keep it as natural as possible, so having my skin in it's best possible condition is important to me. My life is so busy with working full time and running the blog that when I can take quick, easy way outs I do. But skincare is just one of those things that deserve the time, the quality products and the routine.
"To remove my make-up I use Miceller Water to cleanse and toner to really purify. I exfoliate twice a week and am religious with moisturiser – at least twice daily is my rule!"
Hair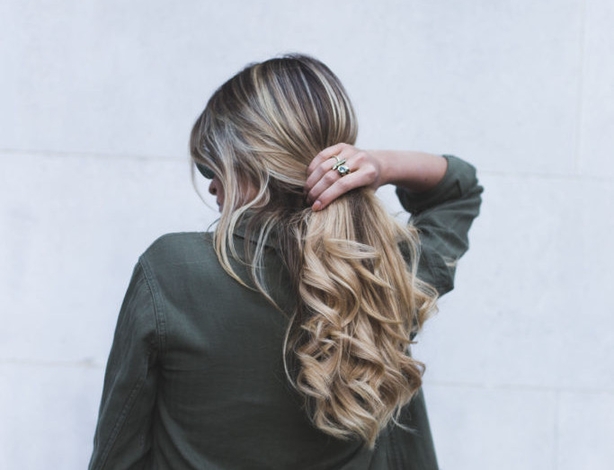 With shoots 2-3 times a week I often have to style my hair. This means I really have to pay attention to looking after it so it doesn't get damaged. I use a heat protection spray every day before using straighteners or curlers. I also apply a small drop of hair oil to protect the oil and really diminish frizz.
Nails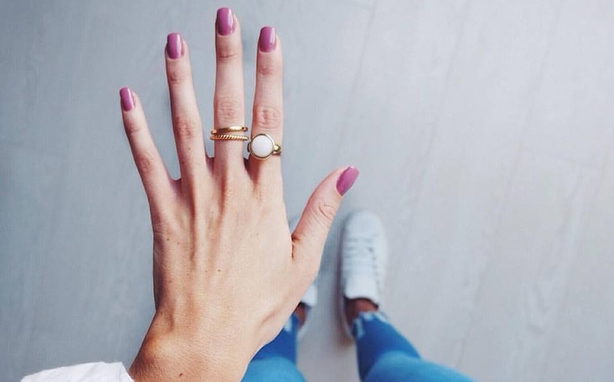 I get my nails done once a month in Mink Hand and Foot Spa in Dublin. I get acrylic nails with a permanent polish. With two full-time jobs, I need to save time where possible and these nails are my savior. They never break or chip and are in practically perfect condition for the full month after I get them done. I usually go for a nude colour to match my mostly neutral wardrobe.
Smile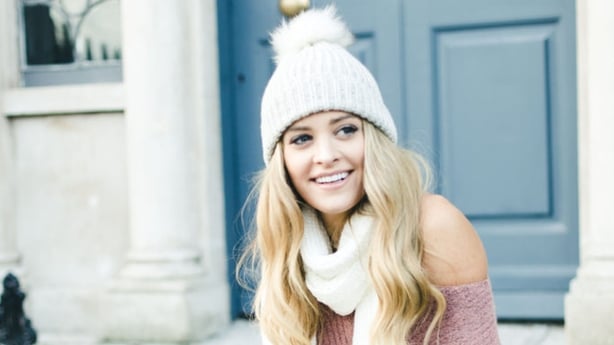 I recently got Veneers in My Dental Dublin. I had fluorosis (chalky staining) on my teeth all my life, and Veneers were always the only fix – so recently I finally got them. The thoughts of having my teeth shaved down really didn't appeal to me, both for the thought of losing my original teeth shape and for the seriousness of it. So thankfully My Dental offer the Ultra Thin Veneers which are the equivalent of 'contact lenses' for the teeth. My teeth didn't have to be shaved down at all, they were simply placed on top. To learn more about them see my blog here.
My teeth are the exact same colour and shape and I'm so happy with them! My beauty routine now includes maintaining my teeth so they stay in the best possible condition as I get older – flossing and brushing properly are now two very important parts of my beauty routine.