How and why did you get involved in modeling / the pageant industry?
I started small and locally, winning my first competition -"Face of The Galway Shopping centre" when I was 18, and while balancing college, I went on to win a few more titles, Miss NUIG, Miss Ireland Galaxy 2012, World Supermodel Ireland 2014/15 and most recently Miss International Ireland.  In regards to the why, I have always wanted to be involved in the industry from a young age and watching pageants as a young girl, I always admired the girls who took part as they usually had a lot of academic achievements adding to their qualities,and showing the girls are more than just "a pretty face".
Listen to Miss Ireland International Katherine Gannon talking about how she won her title, beauty pageants myths versus reality and why she does what she does - The LifeStyle Show on RTÉ Radio 1 Extra here
We need your consent to load this rte-player contentWe use rte-player to manage extra content that can set cookies on your device and collect data about your activity. Please review their details and accept them to load the content.Manage Preferences

 What advice can you share to aspiring models / Ms Ireland contestants?
Be professional.  Always be on time. Look after your health – physical and mental before all else.  Be aware that this industry is full of scammers.  Do not meet up with any photographers or so called agents that you don't know alone.  Do not focus your whole life on modelling, education is also so important.  Know your market – for example – high fashion, promotional. You will be rejected in this industry, a lot but the only real failure is when you stop trying.
What is the most challenging thing about your job?
The lack of a social life.  I focus all my free time on my goals with some acceptations.  Sometimes I get so overworked I feel like I will explode if I don't make time for fun.  This can damage relationships with family, friends and leave you exhausted, so I always try and manage my time as much as I can.
What is the most exciting thing about your job?
When you get to see the world through doing what you love it is pretty amazing.  My job has brought me to some of the amazing locations – Florida, Cancun, Fiji, Canada, Japan –its amazing!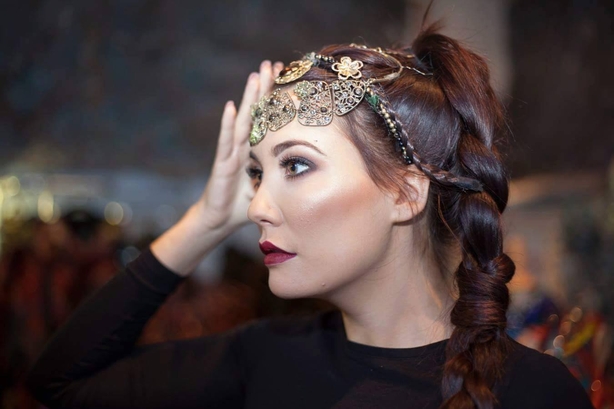 What are the future plans? 
I am so happy right now with my current achievements, so I am going to enjoy how good life is right now, and try and fit in more time with family and friends, I never expected to get so far in my career, I am more shocked than anyone. However I still want to pursue a masters in Counselling in a few years, and get back involved in charity work now that I am home.
Who is your target audience? Who follows your career the most?
I like to think that its young girl, or girls around my age. When I previously did a cover story on healthy living in the modelling industry for Irish Life magazine I had so many women- mothers and young girls right to me supporting my views and telling me I am a good role model for young girls. 
What inspires you? 
Looking back at all the times I overcame failure inspires me, everything is possible if you work hard in my opinion.
What does your working day look like?
I usually have to prepare for all shoots/shows a few days in advance – that being having my hair/nails/skin/tan prepared and I could pack my "model bag" blindfolded!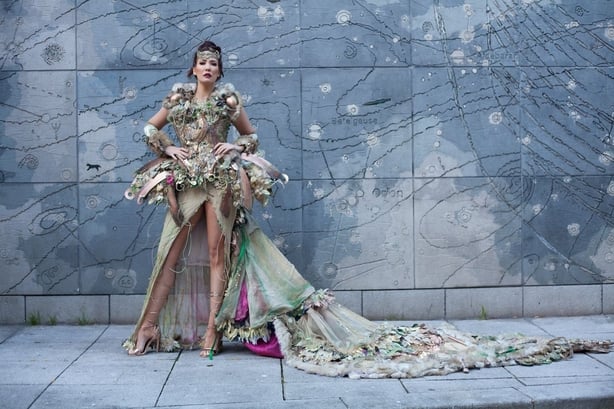 Who do you admire?
My parents, mom and dad, and career wise I look up to Rosanna Davison as she is such a versatile model, Miss World Winner, promotes health, is educated and she's Irish!
How do you find balance and stay mentally and physically health despite work pressures?
I do my meal prep every few days.  I don't like freezing food but if I know I will have a really busy schedule, I will prepare about a weeks worth of healthy meals and freeze them.  Also exercise can be fitted in lots of situations, like circuits in a hotel room, you don't always need gym access to exercise and sleep is so important.  Even if my only option is to sleep on a bus/plane, it is better than no sleep.
Your proudest achievement?
Being asked to be the leader of The Irish Society of Autism in NUIG in 2012.  I volunteered with this charity when I was Miss Ireland Galaxy as I have a brother with Autism.  I was given this role when in my final year of my degree at the Galway University and I was delighted.
We need your consent to load this rte-player contentWe use rte-player to manage extra content that can set cookies on your device and collect data about your activity. Please review their details and accept them to load the content.Manage Preferences