Suicide Squad is Cara's second film after the success of her first challenge as actress, Paper Towns. For the Suicide's premiere in London, the model chose a rock & roll outfit which really suits her bold personality.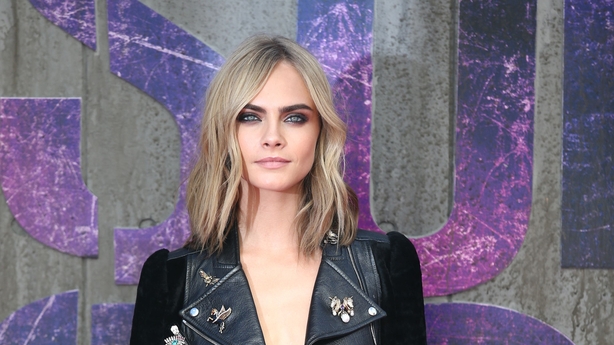 Cara's wearing a leather jacket embellished with pins of different shapes. Aren't the unicorns lovely?
Her blue eyes are popping thanks to this dark smokey makeup, perfect for her rock star look. The strong smokey look combined with her famous eyebrows brings all the attention to her eyes which leaves her free to wear nude lips.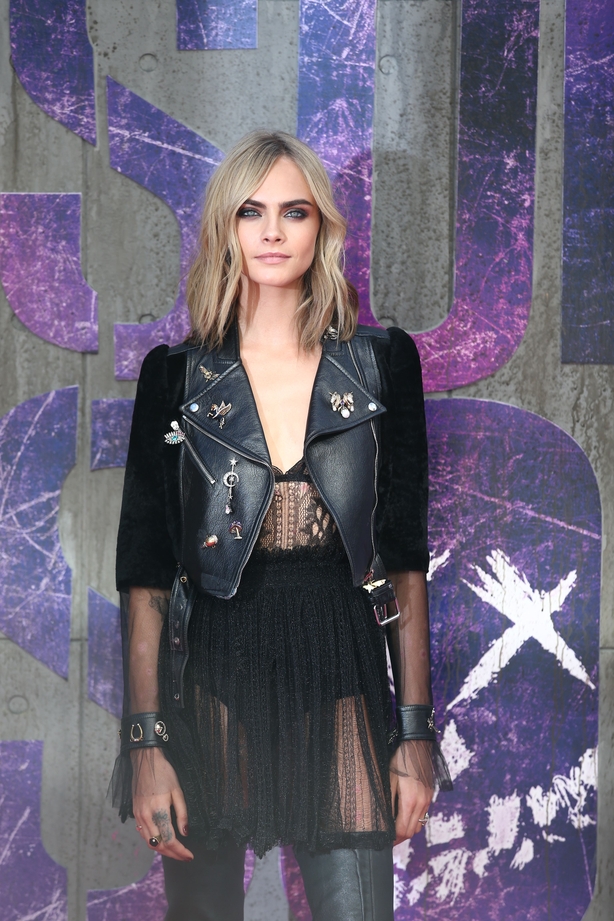 Under her leather jacket, Cara is wearing a very sexy black dress with its light and lacy texture that is almost transparent.
Her fantastic black leathered over-the-knee boots are to-die-for. Don't you want to buy them too?
The model's accessories are on point and give a gothic touch to her vampy look. Leather bracelets with studs and a collection of rings are the perfect choice.
Do you like Cara's outfit? Let us know on our Twitter!