The new HBO TV show Divorce, created by our very own Sharon Horgan, recently premiered in New York and it was impossible for us not to notice the gorgeous outfit of SJP. We are insanely excited to have our favourite fashionista back on the small screen and this red carpet fashion is just the teaser we needed.
While she will always be Carrie to us, it will be interesting to see Sarah Jessica Parker develop her career from playing a shopaholic who would have been lethal had Tinder been on the scene, to Frances, a middle-aged woman going through a difficult time with her husband.
However, until the show starts on HBO on the 11th of October we only have the red carpet to focus our fashion deprived eyes on. So let's focus on the fantastic dress she wore to the premiere!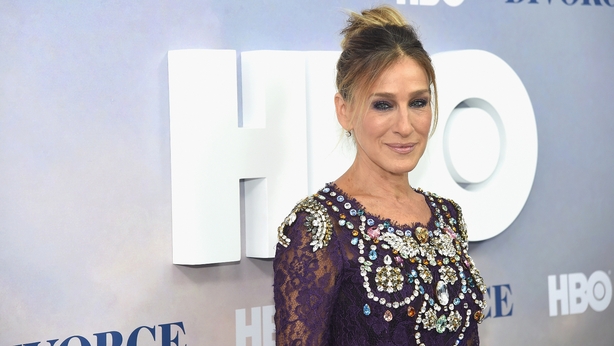 12 years and she hasn't aged a day! Sarah looks beautiful with this natural make-up; the purple shades of her eye shadow and the pink lip gloss make her face luminous and bright.
The long purple lace dress comes in tight at the waist to show off her fabulous figure and flares out in a bell-shape to give her a little extra curve.
The top of the dress is embellished with a stunning set of sparkling stones that brightens the outfit and frames her face perfectly. This lady knows how to add a dramatic yet classy touch.
Sarah pays tribute to her character Carrie wearing incredible bronze stiletto shoes and a funky blue ankle bracelet.
To give a little twist to this very chic outfit Sarah chose a messy hairstyle with the classic messy bun. A simple choice that worked for us. What do you think?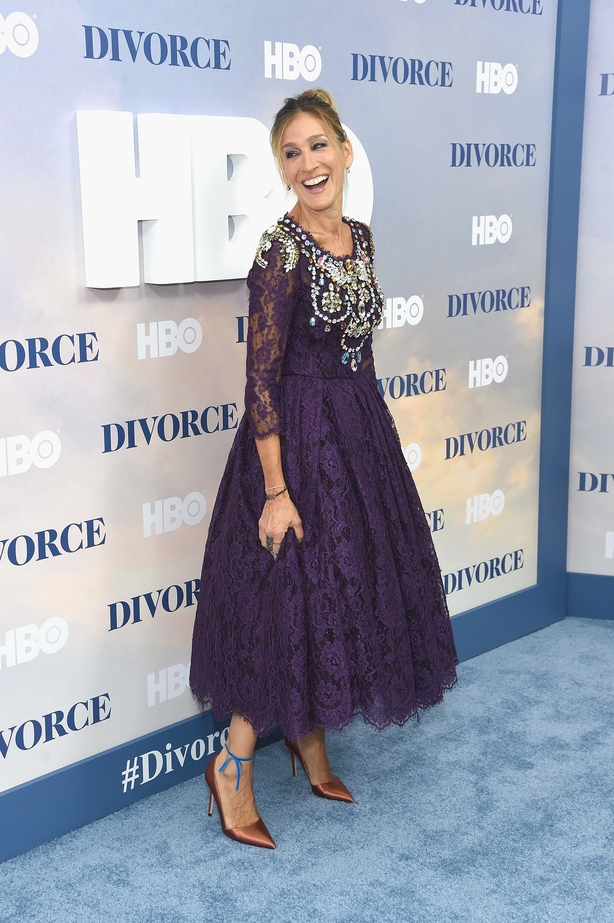 Sarah Jessica Parker also knows how to rock an elegant dress: short nails with a black nail polish and a stack of silver rings and bracelets give that rock'n roll vibe to this very chic look. Is her tan a little off or just the effect of the camera flash? We're going with the latter.
Do you love or loathe the look? Tweet us and let us know! Read more fashion pieces here.