Each year London rocks the international fashion scene. The expectations are as high as the stilettos and the competition between the four capitals of Fashion is fierce. New York kicked off the season with live-streaming catwalks and to-die-for street style. As a result, the stakes in London, Milan and Paris are high.
That said, London nailed some things even better than New York, and that's saying something!
In our #NYFW piece we praised the designer Christian Siriano for the fabulous selection of curvy models on his runway. We asked ourselves if the world of fashion was becoming more sensitive to the 'size zero' (a European Size 4) v 'plus size' (Size varies but generally considered to be a size 12 upwards - we know, ridiculous right?) issue. A couple of days later we got our answer during the first days of the London Fashion Week.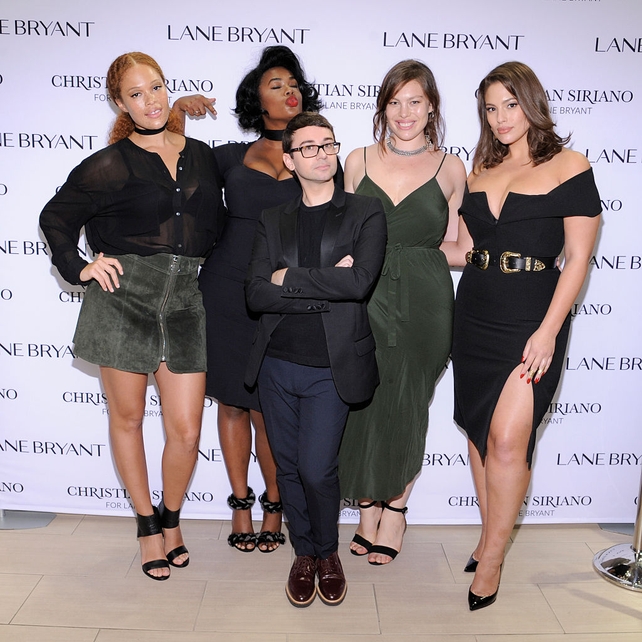 Seven 'plus size' (or as I prefer to say 'curvy') models headed by Rosie Nelson and Jada Sezer, stood in the street outside of the Soho London Fashion Week building, holding placards calling for 'Fashion for EveryBody' and engaging in the 'Women's Equality Campaign'.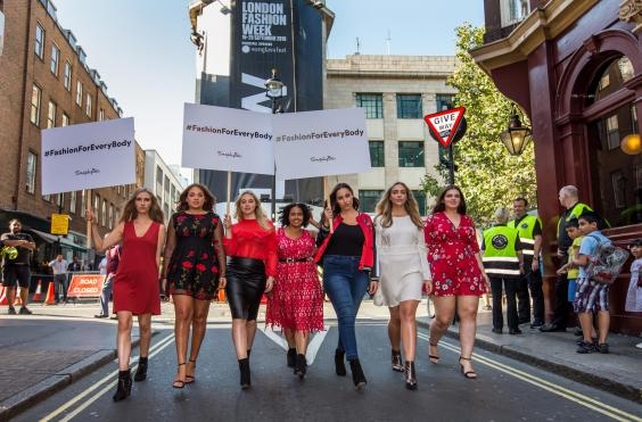 Their aim was to bring attention to the 'size zero' obsession seen on the catwalks year after year - to get the fashion industry to wake up and open their eyes to different types of beauty.
These girls are not body shaming thin ladies nor are they anti-fitness, they are simply pointing out the fact that many girls can be fit and healthy while being curvy and wearing a larger clothing size. Being beautiful and healthy is about eating well, exercising and being confident in your own skin. Of course, the fashion industry will always hold a few specific type of beauty above others but surely any editor, designer or photographer can see that beauty can not be found within the confinements of a measuring tape.
Thankfully, this message is spreading thanks to particular to the plus-sized models' commitment.
Tess Holliday, Callie Thorpe and Bishamber Das shot a short video with the same message promoted on eBay as "eBay's curve fashion video".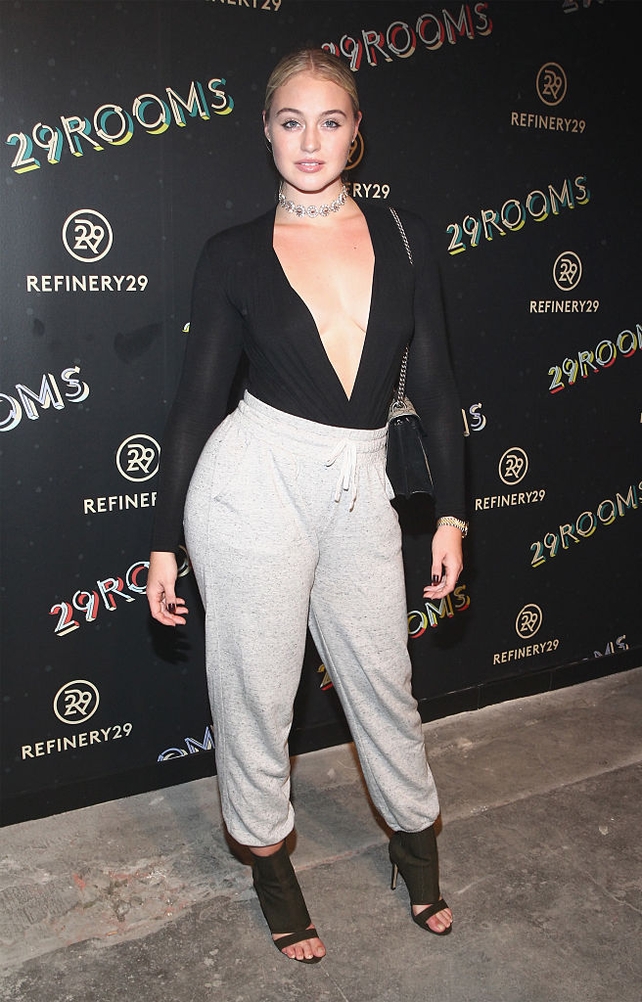 Model Iskra Lawrence uses her Instagram account to post everyday pictures of herself in swimsuits showing her curves and writing captions about self-acceptance.
The most famous plus-size model of the moment, Ashley Graham, has recently acted as Joe Jonas' lover in the music video 'Toothbrush' from his band DNCE and has rocked the catwalk with her own lingerie collection at the NYFW.
Additionally, Bree Warren, Robyn Lawley, Kelly Knox and many others show day by day how a curvy woman can be appreciated not only in the normal life, but most of all in the fashion world. London Fashion Week may be over but we think an evolution of the fashion scene has been sparked and hopefully we will begin to see better and healthier fashion standards...sounds beautiful.
Love this post? Check out our review of New York Fashion Week!