She's crazy. She's brave. She's talented. She's Lady Gaga! We've had a look back to some of the singer's most outrageous looks in the past years and we've even gone a step further, adding our favourite Gaga lyrics to match the look.
Best Looks
'Cause I do not accept any less / Than someone just as real, as fabulous – "Paper Gangsta" from The Fame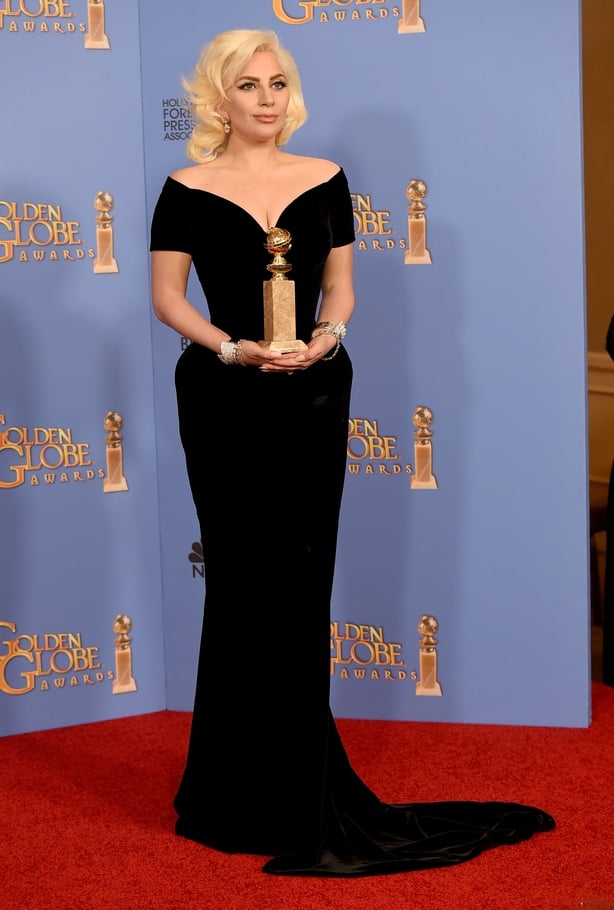 As crazy as some of Lady Gaga's outfits are (remember that Muppet dress?) she also has a slick and stylish side to her wardrobe choices. This dress is figure hugging, feminine and on point. We love it!
Don't be drag, just be a queen / Whether you're broke or evergreen –
"Born This Way" from Born This Way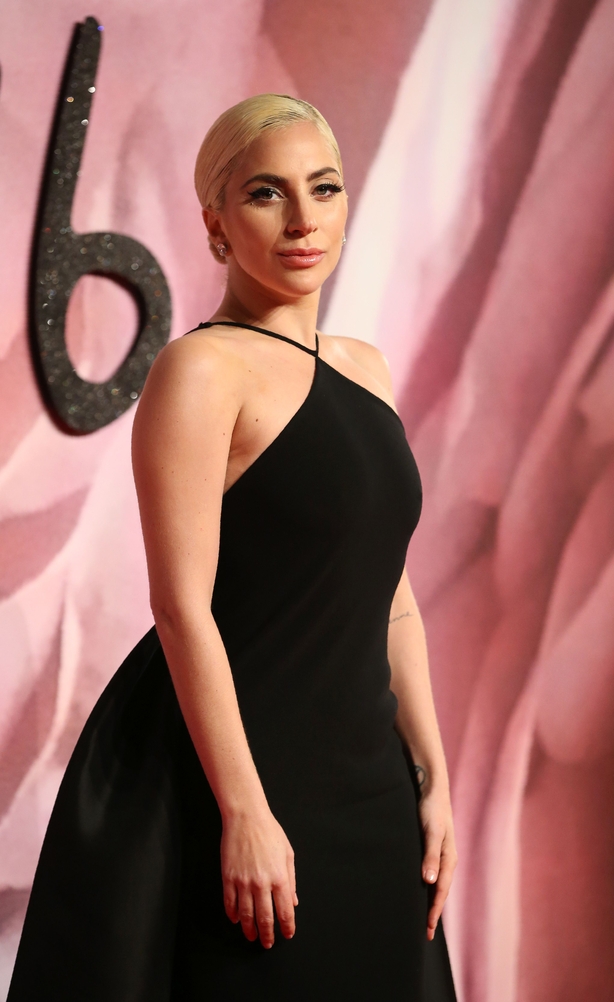 Yaaas Queen! This classic and elegant outfit highlights Lady G's red carpet style. We especially love her slick updo.
Baby is a bad boy with some retro sneakers / Let's go see The Killers and make out in the bleachers – "Boys, Boys, Boys" from The Fame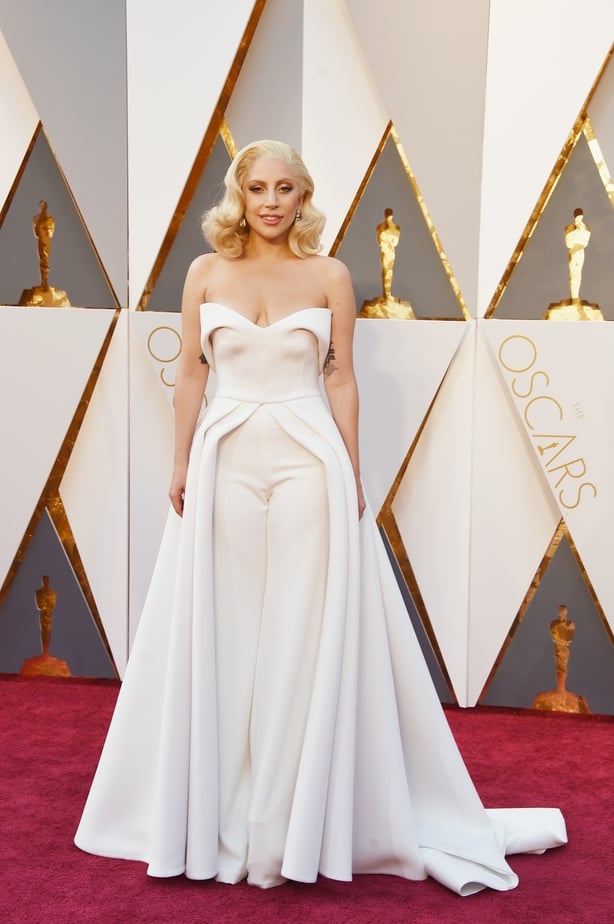 Gaga's retro look throws back to the era of Marilyn Monroe. This white strapless number she wore to the 88th Annual Academy Awards is breathtaking!
Worst Looks
Now we know she can keep up with even the classiest celebs if she wanted to. That said, she rarely wants to! Gaga usually prefers to wow the crowds with one of her weird and wonderful outfits. And who cares?! If you are Lady Gaga, you can always pull it off. Well, almost always...
Half psychotic, sick, hypnotic / Got my blueprint, it's symphonic / Half psychotic, sick, hypnotic / Got my blueprint electronic – "Just Dance" from The Fame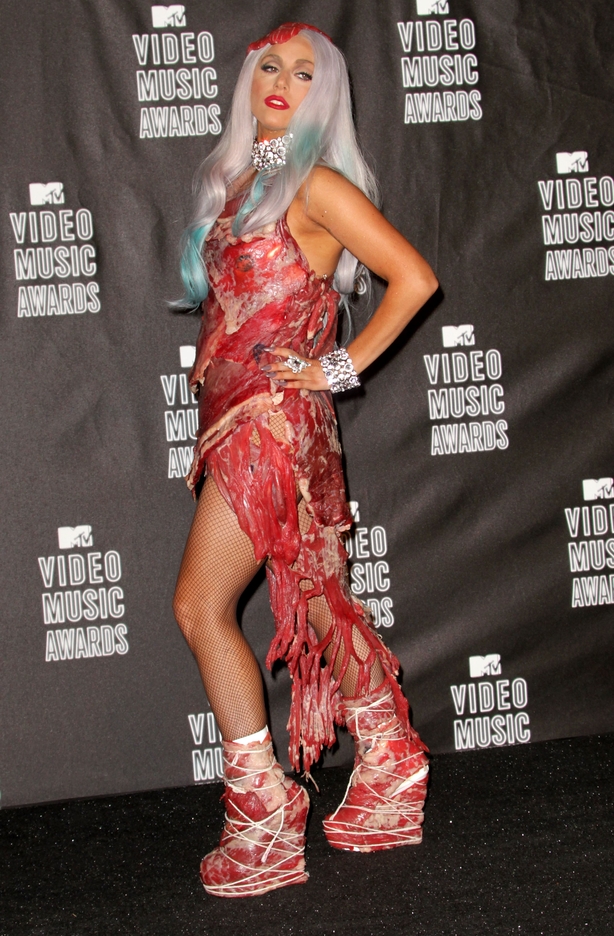 Yep, this meat number is more than a touch psychotic but, admittedly, a little hypnotic...
What's going on the floor? / I love this record baby but I can't see straight anymore / Keep it cool, what's the name of this club? / I can't remember but it's alright, a-alright – "Just Dance" from The Fame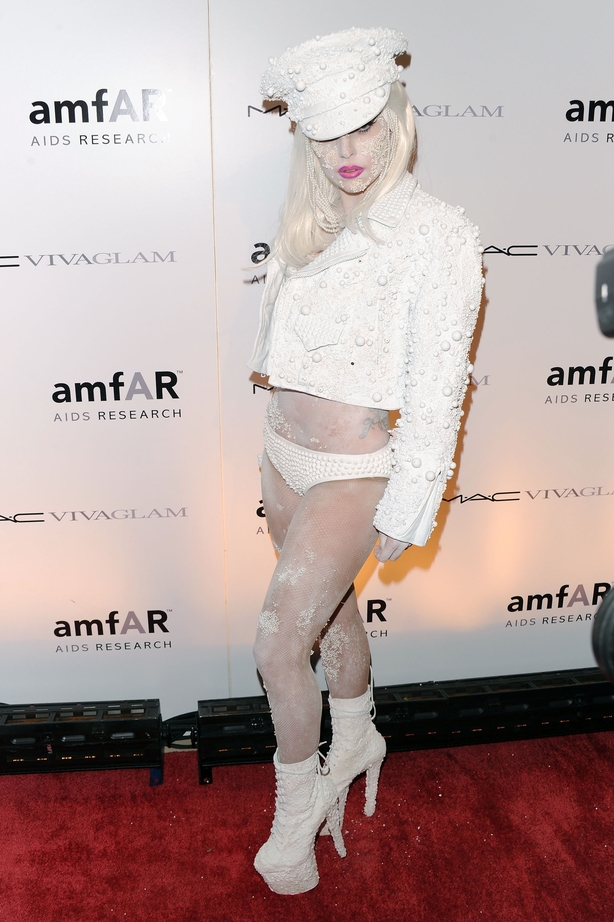 Can't see straight anymore? That might explain this bizarre ensemble...
"I don't need eyes to see/ I felt you touchin' me/ High like amphetamine/ Maybe you're just a dream." - Perfect Illusion
Lady Gaga is high all right, those shoes are insane! While we think the white dreads are actually pretty cool, the rest of the outfit is just a little too strange for our taste!
With her new song Perfect Illusion and an album set for release, plus forthcoming acting roles alongside Bradley Cooper in a big-screen remake of A Star Is Born and a new series of American Horror Story, we can't wait for our Lady G. to shock us again! And again, and again, and again...
We need your consent to load this YouTube contentWe use YouTube to manage extra content that can set cookies on your device and collect data about your activity. Please review their details and accept them to load the content.Manage Preferences
Like this article? Let us know about it on Twitter, Facebook or Instagram!